Stretching from Pelabuhan Ratu to Pangandaran, West Java is one of the most populous regions of Indonesia. Known as the Sunda Kingdom in the past, the Sultanate of Cirebon from the 16th Century still stands to this day, ensuring that the art and culture of West Java are kept alive. And being on Jakarta's doorstep adds ease of access to its many other charms.
Home to a handful of volcanoes along the pacific ring of fire, West Java is also commonly referred to as Panghegar (which means 'abode of the Gods'). It showcases a collection of natural wonders that's just a few hours drive from Jakarta. In this article, we bring you some ideas which fit very well with the covid protocols being all accessible by private vehicle (or boat!) and all are outside adventures which reduce the risk of transmission enormously. Read on and perhaps be surprised by what's close by!
PULAU BIAWAK, INDRAMAYU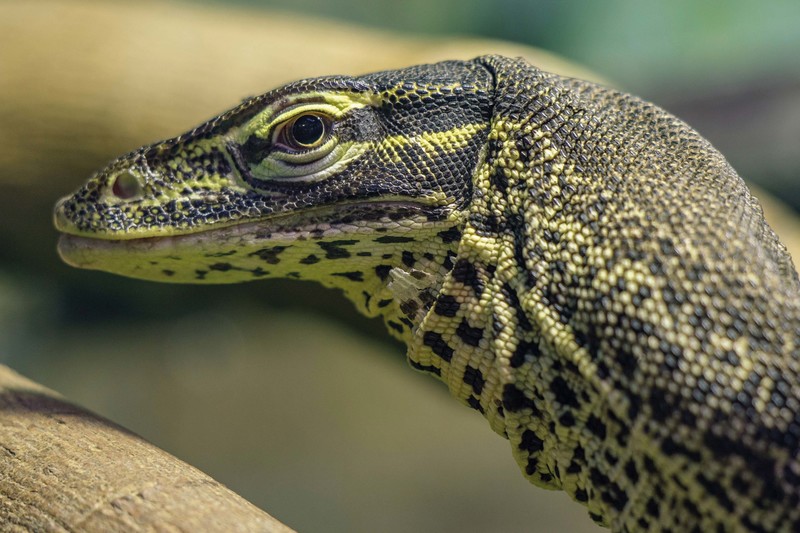 As your boat docks on Pulau Biawak's sandy white beach, you will be instantly greeted by the sight of an old lighthouse standing 65 metres tall and you should climb several floors up its winding staircase for a bird's eye view of the island, and see what fun await you.
Not so far under the surface of the water are the feeding grounds of bright coloured coral reef fish. Snorkel a few feet underwater and join the schools of fish that call these natural sculptures home. This is a relatively safe and easy way to enjoy what the scuba divers love to boast about!
But the real excitement lies in the mangrove forests where, if you're brave enough to take a short stroll into the interior, you will start to hear the noises created by close relatives of the Komodo Dragon as they brush against the trees.
Although not as vicious as their cousins, the Biawak grows up to the same length of three metres and they may bite. Watch out for their tails – they are known to use them as giant whips when threatened. But please only go with a qualified guide to ensure your safety and leave no litter or disturb the beauty of nature in any way.
Kepulauan Biawak, Indramayu Jawa Barat
Phone: 083867248421 / 087717705656
Opening hours: 6:00-22:00
Tours: https://wisatapulaubiawak.wordpress.com
http://1kotaindramayu.blogspot.com/p/cara-berkunjung-ke-pulau-biawak.html

TEBING CITATAH, PADALARANG
Looking for a real test of courage and ability? What about some rock climbing? Just 5 km away from the Padalarang toll exit, you might have missed the Tebing Citatah on your last trip to Goa Pawon and the Stone Garden, located a little further down the road. Currently, under the supervision of the Kopassus Special Forces, the cliffs are mainly used as military training grounds. But on weekends, the three cliffs; Citatah 48, Citatah 90, and Citatah 125 are open to the public for rock climbing activities – free of charge!
Daring beginners would usually start at the already intermediate Citatah 48 limestone cliff (around 40 to 50m in height, thus the name). Upon conquering the wall, you will be greeted by a 'Belati' knife monument, courtesy of the Kopassus as a symbol of your achievement.
It's not just physically challenging; scaling these walls require a great deal of focus and precision. You have to be conscious of every movement on the surface of the rock that may collapse at any time.
Due to the extreme level of danger and preparation involved, Citatah 90 and Citatah 125 are reserved to expert climbers only, requiring certification and permission from the district authorities.
Tebing Citatah, Bojong Loa, Cipatat, Bandung Barat, Jawa Barat 40554, Indonesia
Getting there: Exit Cipularang toll road at Padalarang, continue straight at two junctions. Your destination will be on the left shortly after passing by Goa Pawon and Stone Garden. Coordinates here.
Opening hours: Weekends: 08:00-17:00
Entrance fee: Free

GUNUNG PADANG MEGALITHIC SITE, CIANJUR
Want to know how it feels to be Indiana Jones or Lara Croft? You need to make a visit to this ancient megalithic temple founded on a 100-meter-tall hill.
Gunung Padang is one of the oldest and largest megalithic sites in Southeast Asia. Some people even believe that it could be a pyramid which lies on this hill, buried under the soil, dating back 9,000 – 20,000 years!
Reaching the top requires a 20-minute hike up a stone path. Visitors will be greeted by a large tree in the middle of the first and largest terrace.
As you move up, the platforms become smaller until you reach the top, a symbolism of the layers of ascending authority in society in the past
When you stand on the ancient place of worship surrounded by volcanoes and trees, the mesmerizing serenity you take in will bring about a picture of how life once was in prehistoric times. You can meditate about the significance of residing in the highest terrace while gazing at the life and wilderness below.
Gunung Padang Megalithic Site, Karyamukti, Cianjur, West Java
Getting there: From Jakarta: Drive on Jl. Raya Puncak until the end at Cianjur. Turn right at the roundabout. Drive straight past one large intersection. Turn left into Jl. Gunung Padang (there will be a small sign and an arch that says Gunung Padang Megalithic Site, it is not very visible so slow down). Follow the main road until reaching a train station, make a sharp left turn. The destination will be at the end of that road. Coordinates here
Opening hours: 6:00 – 18:00
Entrance fee: 6000 IDR (0.43 USD)
CURUG BATU TEMPLEK, BANDUNG
You might have a difficult time asking the locals for directions to Curug Batu Templek if you are in Central Bandung, since the city dwellers may not have heard of these aptly named " Weeping Rocks"
Even though the curug isn't too difficult to reach, its location near stone quarries makes the Curug Batu Templek a bit difficult to find.
A rare geological phenomenon, the rocks of Curug Batu Templek are actually a small notch on the Earth's plate, formed by tectonic movements. This causes underground water to pour magically from the cracks onto the rocks.
The best time to pay a visit is during the rainy season (usually between September and March) when the flow of the water is high and light brown in colour – a perfect hue to compliment the darker shades of the rocks. (All tropical rivers are brown in fact!)
Since the roads leading to Curug Batu Templek are narrow semi-paved paths, one of the best ways to get there is on two wheels. After passing by stone craftsmen of Pasar Impun, riders will have to travel up a series of climbs up a couple of hills, so get your motorcycles ready!
The climb ends with a rewarding view of East Bandung from above. Don't be surprised to find that you're the only visitor there!
Meanwhile, the sound of trickling water from a distance is a telling sign you are heading in the right direction. The sight of the waterfalls in the full flood is certainly worth the effort.
Curug Batu Templek
Getting there: From Central Bandung, head Eastwards on Jl. AH Nasution. Turn left right after 'Lapas Sukamiskin' onto Jl. Pasir Impun. Continue straight until reaching Jl. Cisanggarung, your destination will be on the left side of the road.
CUKANG TANEUH, PANGANDARAN

First made popular by a French tourist who called it the 'Green Canyon', Cukang Taneuh (which means Earth Bridge) has been described as the Grand Canyons of Arizona covered by a layer of green.
Once you have strapped on a life vest, the tour starts off with a cruise up a meandering river. The journey into the rainforest is beautifully decorated with jungle vegetation on stone walls and structures, carved out by the river's persistence throughout the years.
On the next leg of the trip, you'll step off the fishing boat onto a pile of large boulders. This is where the fun begins! Cannonball from a rock into the river and let it take you through the green canyon, twisting and turning at every obstacle. At every corner hides a surprise, and you may even find yourself at the edge of another cliff to jump off.
After an hour of exploring the jungle river, take a break by the riverside. The regular dish served here is chicken rice wrapped with banana leaves, and freshly cut coconut water to wash it down with. The trip ends with a boat ride down the river towards the mouth where it meets the sea, for one last look at the sun before it sinks into the horizon. This is a really wonderful experience.
Green Canyon of Indonesia: Cukang Taneuh, Pangandaran
Location: Cukang Taneuh, Jl. Green Canyon – Cijulang, Kertayasa, Pangandaran. Coordinates here
Opening hours: 7.30 – 16:00 (Opens at 13:00 on Friday)
MOUNT PAPANDAYAN, GARUT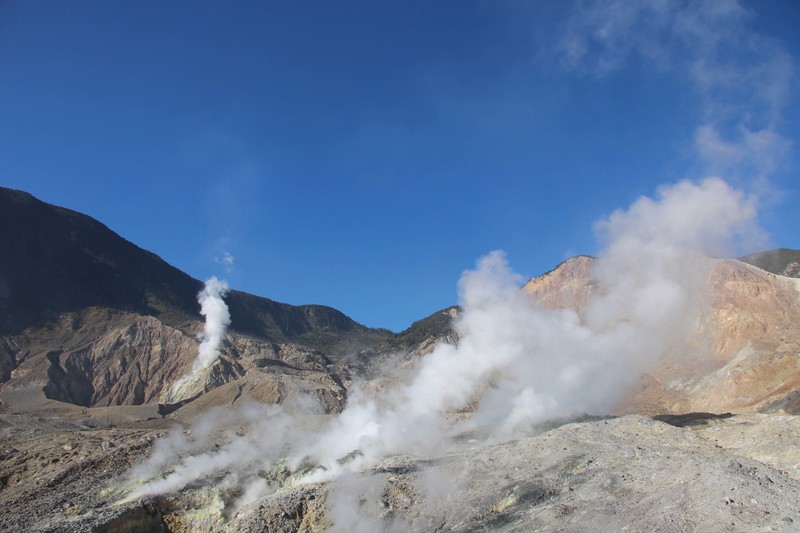 For most people, hiking up a mountain may sound like a task too challenging to conquer – you have to navigate through the difficult terrain and hostile weather, just to sleep in a tent and eat dried or canned food.
But this is considered a beginner's mountain by many outdoorsmen, as you can reach the camping ground of mount Papandayan after only 2 hours of trekking.
Once your tent has been set up, hikers can wander off in the Edelweiss Meadows, also a great spot for watching the sunrise.
Another beautiful spot is the Hutan Mati (Dead Forest), which is where a patch of forest and vegetation was burnt off during a volcanic eruption, leaving only tree trunks behind
Mount Papandayan
Address: Gunung Papandayan, Karamatwangi, Cisurupan, Garut Regency 44163
Entrance fee: Free
JATILUHUR BASIN: GUNUNG LEMBU, PURWAKARTA
Purwakarta might not be the first place you would go to on a sightseeing trip across West Java, but Gunung Lembu will remind you not to underestimate its hidden wonders.
Although there are three other peaks surrounding the Jatiluhur Basin, Gunung Lembu is the most easily accessible, at just 700 metres above sea level.
But don't let it catch you off guard. Despite being relatively short in height, getting to the summit takes a lot of hard work and dedication. An average hiker will take up to around 3 hours of trekking on foot.
The first few legs of the trail are considered to be the most difficult, as they have proven to be a 'dealbreaker' to some. Hikers have to make their way through a dense bamboo forest with slopes reaching up to 45 degrees in steepness. It is advisable to avoid going to Gunung Lembu during the rainy seasons as mud is an additional burden!
For the best panoramic spot, a spot called Batu Lembu offers a 180-degree view of the basin from above, as well as the neighbouring mountains. Just a few metres shy of the peak, the ledge is the perfect place to rest those legs and set up camp, for a guaranteed heavenly sunrise in the morning!
Gn. Lembu, Panyindangan, Sukatani, Purwakarta 41167, Indonesia
Getting there: Exit Cipularang toll road at Purwakarta and continue straight until reaching a 3-way junction. Turn right and continue on Jl. Raya Sindangkasih heading towards Sukatani. Upon reaching Sukatani, turn right into Pasar Anyar Sukatani. Continue straight on the main road and you will be at your destination in around 30 minutes.
Phone: 081909332002
Opening hours: 24 hours
GUNUNG GALANGGUNG, TASIKMALAYA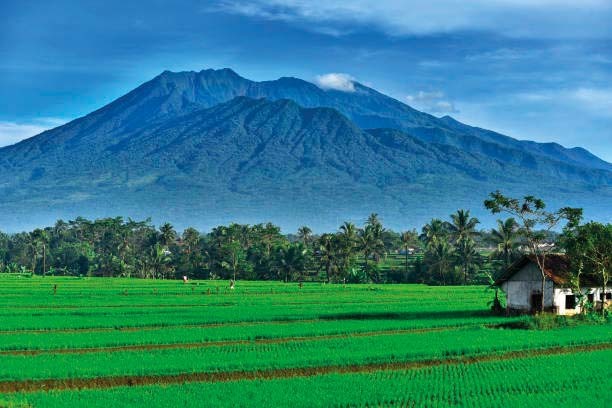 In 1982, Indonesia experienced one of the largest and longest volcanic eruptions in the modern era, forcing hundreds of villages in the surrounding districts to evacuate for almost a year. The eruption carved a large caldera on the top of the volcano and over time, rain and groundwater collected and formed a crater lake at the base of the caldera.
From the nearest parking area, getting to the rim of the crater takes a considerable amount of effort – be prepared for 600 steps!
The hassle of climbing a few hundred metres will soon be paid off when you can finally catch a glimpse of the breathtaking view of Tasikmalaya City, shrouded by luscious greenery. It gets even better at the top of the rim, where the tosca of hot groundwater compliments the dark volcanic ash, covered with a layer of vegetation.
After some snacks and coffee to regain all your lost energy, you can scale through the woods onto the crater floor to get closer to the gleaming lake or pray where monks once prayed in a small mosque lodged at a corner of the caldera.
Gunung Galanggung, Linggawangi, Leuwisari, Tasikmalaya 46464
Getting there: From Bandung, head towards Tasikmalaya City. Head towards the city's bus terminal and there will be a left turn into a village about 2km before the terminal. Follow the road and directions given on the roadside to reach your destination.
Opening hours: 06:00 – 18:00
PANGALENGAN HILLS, BANDUNG
Heading south to get to Rancabuaya, Puncak Guha and the many beaches of West Java? Take a detour and check out the new and improved road passing through Pangalengan, to make your road trip a bit more scenic.
If you have been to Situ Patenggang on your way down to the south coast, you can take an alternative route and pay a visit to its bigger neighbour, Situ Cileunca
Have a go at rafting on its rivers, or if that's not your thing, check out its 'Love Bridge' You can even learn the process of tea production (from planting tea to what goes on in packaging factories), and visit famed planter and philanthropist Karel Albert Rudolf Bosscha's tomb.
Endless tea plantations on hills decorate your journey, so beautiful that you won't be able to resist stopping by the side of the road for endless pictures and of course Instagram postings!
PUNCAK GUHA BEACH, GARUT
When the word 'beach' comes up, you would probably picture blue waves crashing onto sandy shores with palm trees swaying in the background.
But you can expect the unexpected at the Puncak Guha Beach.
Only 10 minutes away from Rancabuaya Beach and sweeping across the West Javanese South Sea, the Puncak Guha Beach is definitely a must-visit for beach hoppers. As it's located on top of a hilly cliff jutting out into the sea, the Puncak Guha Beach is said to be the best place in the region to watch the sunset.
One other reason to stop by Puncak Guha Beach is the amazing sight of hundreds of bats departing in search of prey as the sun goes down. "The sight of hundreds of bats suddenly emerging from beneath the cliff seemed like a black cloud that covered the sky for a moment" was how Dewi 'Dee' Lestari described the experience in her novel.
Get there a few hours before sunset and unwind among the surrounding green hills which meet the sea.
Pantai Puncak Guha, Caringin, Garut, West Java
Getting there: From Bandung, head South past Pangalengan towards Rancabuaya Beach. Turn left at Rancabuaya Beach and your destination will on the right in a few minutes of driving.
BUNIAYU CAVES, SUKABUMI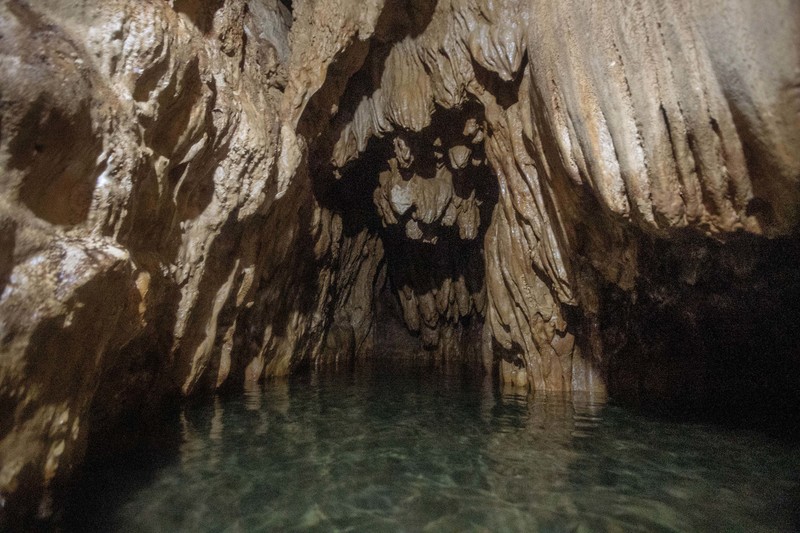 Once the proud title holder of Southeast Asia's Best Cave System, the Buniayu Cave is fully loaded with the international grade safety equipment as well as trained guides in operation since 1992.
Located only 45 minutes away from Sukabumi City, it consists of three caves, each more challenging than the next. Only two of these caves are open to the public, while the third cave Goa Korek is restricted to professional and research purposes only (who knows what kind of secrets they are hiding there!).
Like a historical museum, the Buniayu Caves exhibit marvellous stalactites and stalagmites created by different natural processes, over a period of thousands of years. In fact, these stoney outcrops still grow by a fraction of a millimetre every year!
Descend deeper into the caves and try turning off all the lights. Sunlight does not reach most areas of the cave, creating a state of 'Eternal Darkness' as the guides put it, four times darker than night, even in broad daylight!
Need more of a challenge? Rappel down 18 metres under sea level for even more fascinating ornaments, including an underground river system with a waterfall, lake, and stone fossils that tell a story of the caves.
You can even ascend the waterfalls, just like a scene out of Tomb Raider.
Goa Buniayu, Sukabumi
Location: Cipinang, Desa Kerta Angsana, Kecamatan Nyalindung, Kabupaten Sukabumi
Getting there: From Jakarta, head on Tol Jagorawi and exit at Sukabumi, continue straight on until you reach Tjihadak/Cihadak, turn right onto Jl. Nasional III until you reach Cumanggu, turn left onto Jl. Pelabhuan II and head towards Nagrag. Turn left at Jl. Nagrag Dua and your destination will be at the end of the road.
Opening hours: 08:00 – 22:00
SITU GUNUNG, SUKABUMI
How many times have we felt our hearts slow down and our thoughts become calm when we spend time by a lake in the middle of the woods?
Situated at the foot of Mount Gede (the other side of Puncak, Bogor) lies a hidden gem many city dwellers have yet to discover.
Only four hours away from both Jakarta and Bandung, the Situ Gunung is located in the vast Gede-Pangrango National Park. With several hundred metres in width, canoeing across would require some effort.
The sheer size of the premises, coupled with little interest from locals, makes exploring the jungle treks feel like you are the only people there. You don't even need to go during a weekday just to avoid a crowd.
If you can't bear to leave, you can even rent one of the several villas in the area.
For a closer experience with nature, set up a tent in the open campground provided. Just make sure to inform the guards for safety reasons.
Situ Gunung, Sukabumi
Location: Desa Sukamanis, kecamatan Kadudampit, Kabupaten Sukabumi 43153
Getting there: From Jakarta, head onto Tol Jagorawi and exit Towards Sukabumi. When you reach Cisaat, head left and follow the roads towards Situ Gunung
So if you are bored with the whole " lockdown " scenario, fed up with PSBB, and need to escape! Here are some ideas you can explore–right now! But drive safely, use local guides and never exceed your personal capacity. Enjoy West Java's delights!