Despite the huge rise in Bali's food scene, which now bustles with all-day breakfast establishments, health cafés and niche dining spots, a fine dining experience remains a hard find. Fine dining requires impeccable service, polished furnishings, a unique dining atmosphere and, of course, food that stirs and stimulates the eyes, mouth and even mind of its devourer. Whilst rare on the island, Bali is blessed with a handful of such restaurants and any gastronome here should make the effort to taste and savour what they have to offer.
Ju-Ma-Na
Blessed with a phenomenal location atop Bali's southernmost cliff, Ju-Ma-Na offers a unique culinary experience of French cuisine with a Japanese twist. The expansive blue views of the Indian Ocean blend into the pearly white of the Moroccan-inspired interior design, you'll fall in love with Ju-Ma-Na before you even sit at a table.
Ju-Ma-Na
Jalan Melasti, Banjar Kelod, Ungasan
T: +62 361 300 7000
IG: @jumana_bali
FB: @JumanaRestaurant
www.banyantree.com
---
CasCades Restaurant
Offering jaw-dropping views from its intimate, thatch-roofed perch on a valley, CasCades Restaurant sets standards high for fine dining in Ubud with breathtaking scenery over the Petani River and verdant surrounding valley is truly spectacular; nighttime diners should come before the sun fully sets to enjoy the views and a drink at CasCades Bar. Although, those heading here for lunch can arrive in style as the Viceroy has its own helipad ready for any high-flying gastronome.
CasCades Restaurant
Viceroy Bali
Jalan Lanyahan, Banjar Nagi, Ubud
T: +62 361 971 777
IG: @cascadesbali
FB: @CasCadesBali
www.cascadesbali.com
---
Ru Yi Chinese Fine Dining
Hidden away from the eyes of the world, inside the gorgeous luxury villas of Awarta Nusa Dua, Ru Yi will take you for an authentic fine dining experience of China. The restaurant's offbeat interpretation of upscale Chinese dining is tempered by one of the finest, best in class kitchens serving the most delightful customary Cantonese-style Chinese cuisines in Bali.
Ru Yi Chinese Fine Dining
Awarta Nusa Dua Resort and Villas
Luxury Villas & Spa, ITDC Complex Lot NW 2&3 Nusa Dua
T: +62 361 773 300
IG: @ruyibali
FB: @awartanusadua
www.awartaresorts.com
---
Ah Yat Abalone
The Ah Yat Abalone restaurant is known Asia-wide for its offerings of decadent Chinese cuisine and here in Bali you will find them at the equally decadent resort, Rimba Jimbaran. Reflecting Ah Yat's Cantonese heritage, the extensive menu features traditional delicacies alongside popular dishes, from Bird's Nest Soup to a selection 50 different types of dim sum. Each dish prepared by the culinary team is a work of art, presented with delicate craftsmanship and beautiful creativity.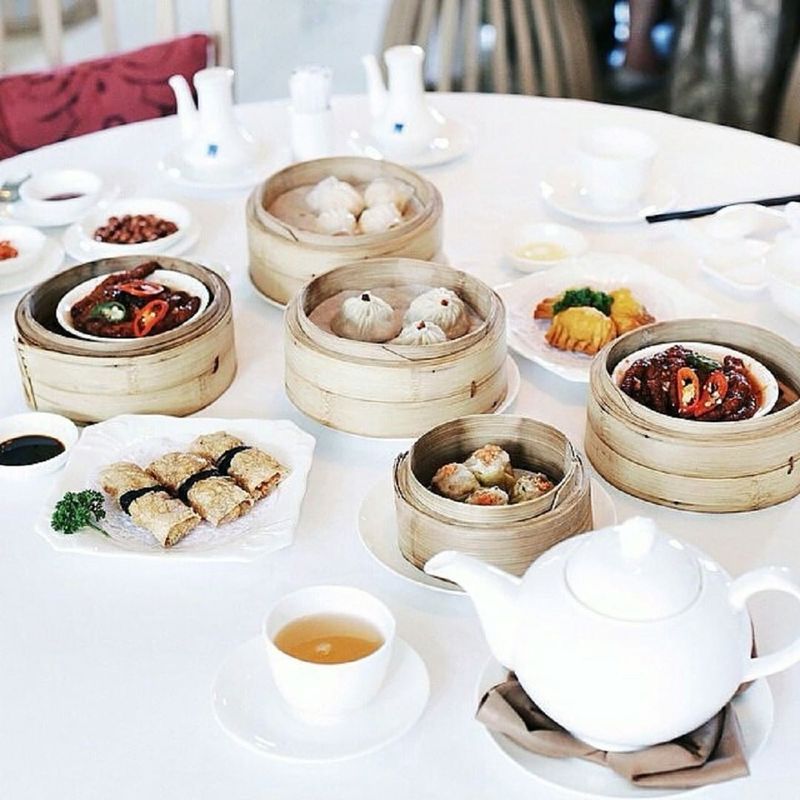 Ah Yat Abalone
RIMBA Jimbaran BALI by AYANA
Jalan Karang Mas Sejahtera
T: +62- 61 846 8478
IG: @rimbajimbaran
FB: @RIMBAJimbaranBali
www.ayana.com/bali/rimba-jimbaran
---
Blanco par Mandif
Overlooking the natural views of the Tjampuhan River, at the feet of Blanco Museum, Blanco par Mandif brings Indonesian Heritage Cuisine to a new level of excitement. This luxury restaurant spares no effort in bringing you the best. With table seating only around 10 diners, Blanco par Mandif is Ubud's newest culinary destination and is bound to give you an interactive dining experience.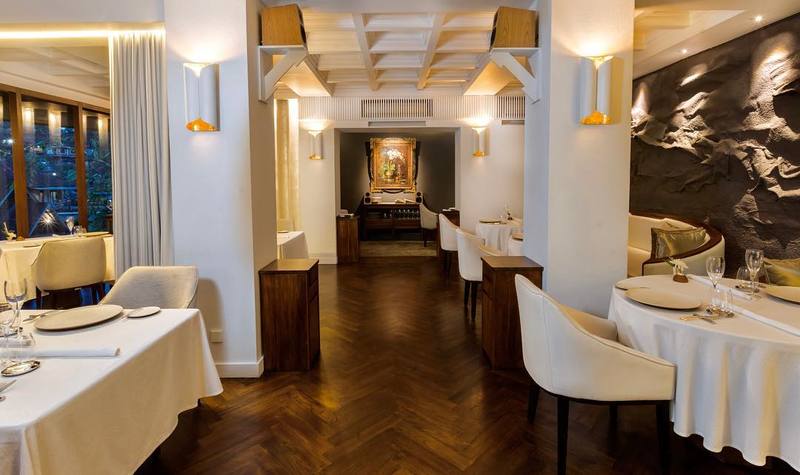 Blanco par Mandif
Kompleks Museum Blanco, Jalan Raya Tjampuhan, Ubud
T: +62-361 4792 284
IG: @BLANCOPARMANDIF
FB: @blancoparmandifubud
www.blancoparmandif.com
---
Chez Gado Gado
Specializing in eclectic all-day dining, Chez Gado Gado is a chic and modern fine dining beachfront restaurant under the stars. Chez Gado Gado continues to elevate their wining and dining experience with their recently installed outdoor bar, where guests can sit and sip while enjoying the best of Bali and Indonesia's fresh produce with "Tapas by The Sea".
Chez Gado Gado
Jalan Camplung Tanduk No. 99
Seminyak, Bali
T: +62 361 736 966
IG: @chezgadogado
FB: @CGGBALI
www.gadogadorestaurant.com