While winter has always been my favourite season of the year, recently I have had an eye-opening experience that makes me realise just how beautiful springtime can be – that is, thanks to a wonderful trip to Holland's countryside while visiting my family there.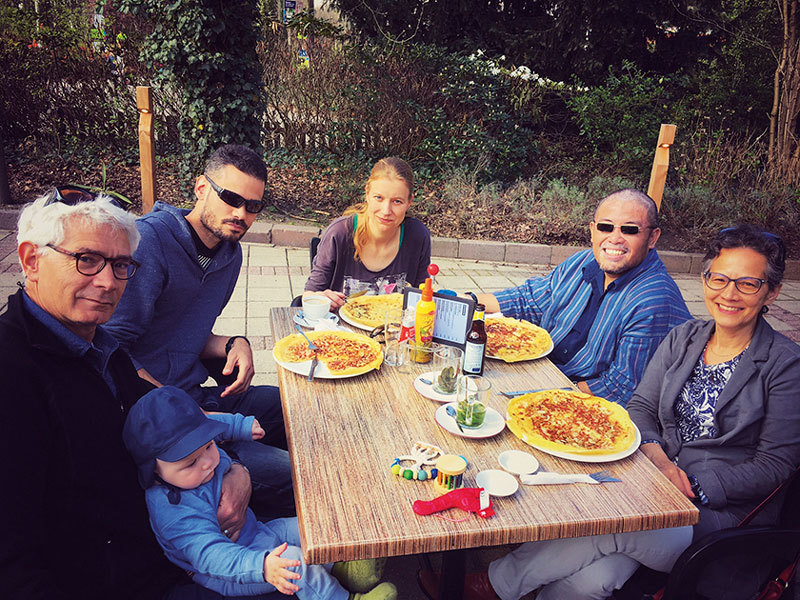 On my last visit to Holland, I was invited by my Aunt Irene and Uncle Jan – proud residents of a small town called Ede – to come stay with them. To be honest, I had absolutely no idea about the town nor did I know what to expect. Halfway there, I learned that Ede is located between Arnhem and Utrecht. Just about an hour drive from Amsterdam, I could already detect changes in sceneries and natural landscapes – all telling me spring was in the air.
Ede is blessed with beautiful countryside and was built among picture-perfect forests and plains that are part of The Hoge Veluwe National Park.
On our first stop, my family took me to Grebbeberg, a place that once witnessed a great battle between Dutch army against the German in 1940. In this beautiful hill, we followed the path that led into a forest, passing ruins of a fort before arriving on the edge of a cliff that showcased one of the most memorable natural sceneries that I had ever laid my eyes on.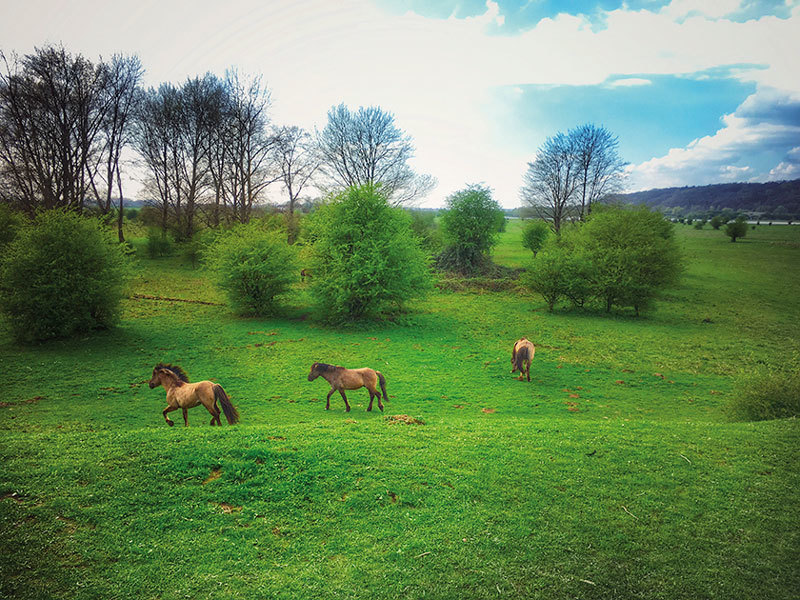 Standing at the Blauwe Kamer nature reserve, I was reminded of eighteenth-century European landscape paintings. It's only natural that one would then think of having a picnic on such lush green meadows. As for me, the combination of stunning vista with fresh air and birds chirping in the air suddenly made me, well, hungry. Luckily, just across, lies the famous house of Dutch pancake called Pannekoekhuis De Grebbeberg. A famous local joint serving various types of Dutch pancakes, it's also home to superb poffertjes aka traditional Dutch fluffy pancakes served with powdered sugar and butter.
Still, I couldn't move from the beauty of Blauwe Kamer. Since one of my cousins actually lives within walking distance to the natural reserve, I had the pleasure to go back there. According to my uncle, the place got its name from a farm by the same name, which existed in 1636. It was later turned into a brick factory with the same name until its last day in 1975.
As a riverside reserve that lies on the northern bank of the Lower Rhine between Rhenen and Wageningen, the Blauwe Kamer is definitely one of the most beautiful natural scenes where meadows and river merge into one glorious sight. Here too one would delight in the sight of Konik horses and Galloway cattle running free and wild. It's the perfect kind of spot for a lazy day with a great book.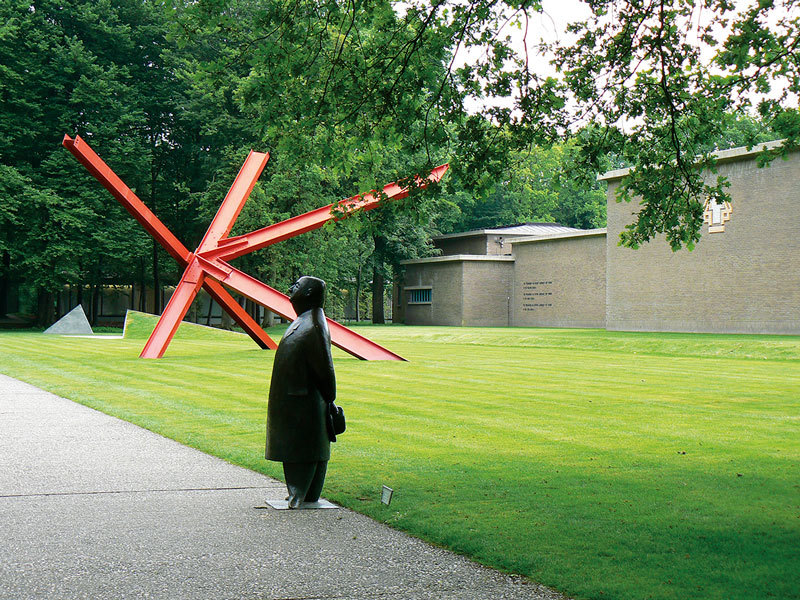 The charms of Ede surprisingly come not only from nature but also from its art. One of the world-renowned art museums actually lies in this town, called the Kröller-Müller Museum. Hidden in the serene setting of De Hoge Veluwe National Park, the museum is the life work of Helen Kröller-Müller who together with his husband Anton acquired nearly 11,500 works of art between 1907 and 1922, making their private collection the largest of the 20th century. Open since 1938, this 'museum house' is designed by Belgian architect Henry van de Velde and is known to have the second-biggest collection of Van Gogh works in the world.
There are two sides of the museum to enjoy. The outdoor area, known as The Sculpture Garden, is designed by Prof. Jan Bijhouwer and opened in 1961, featuring various epic art installations by Auguste Rodin, Henry Moore, Barbara Hepworth and many more. Around 160 sculptures by iconic artists from around the world can be found here, making it one of the largest in Europe.
My five days in Ede felt like a blink of an eye, thanks to the love and warmth of my family. I was so happy to spend time and play with my cute niece and nephews as I discovered yet more unknown fun facts about Ede. One evening, my aunt and uncle took me on a bicycle ride to a restaurant called Pomphuis Klinkenbergerweg in the downtown area. What a surprise, the serves elevated rustic Dutch food with such finesse and great wine collection. Founded 11 years ago by Ton van der Zandt and Mathilde Rijsemus, this famous local institution has a beautiful setting that matches its food taste. The pork dishes here are highly recommended and come in big, fulfilling portions.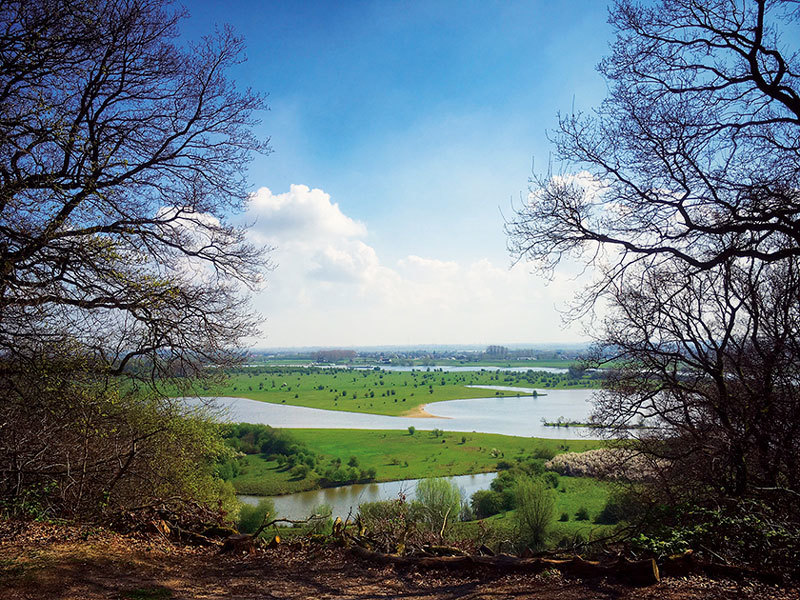 Finding Ede to me is like finding Neverland. It is a family-friendly place that is full of great surprises. If you're looking for an alternative holiday that would bring you back to nature, Ede is the perfect destination. I still love winter, but Ede in springtime is simply amazing!
I would like to dedicate this article to my family: Jan and Irene Belgraver, Martijn Belgraver, Minke Hoksma, Cato and baby Ot, and Johan Belgraver, Marjolein, and baby Matthijs. Thank you for giving me this memorable trip.