Whether colourful traditional markets or Michelin Star Restaurants, for the hungry and curious, Bangkok has everything.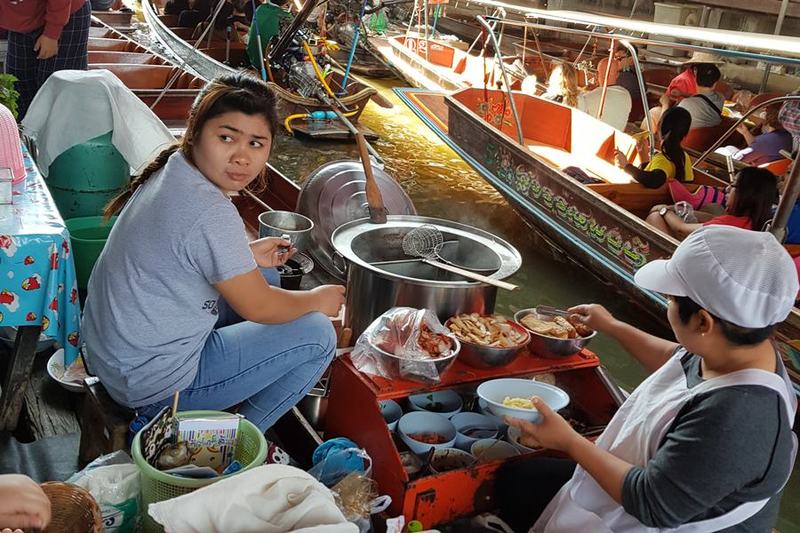 Back in 2002, Thai leaders decided that foreigners quite liked their food. This might seem rather obvious with the hindsight of today. At the time the Economist magazine considered it worthy of an article to consider the ambitions of the Thai Government, with some sensible observations about the power of good food and food culture as the means to build trade and international relations. They – the Government and the magazine - were right, as it marked the beginnings of new food diplomacy for the country.
The objective back then was to raise the number of Thai restaurants worldwide from 5,500 to 8,000 in one year, an ambitious goal. The number today is over 15,000, that's almost triple in 15 years and impressive by any measure. In the UK, which I visited recently, Thai cuisine is well understood and - perhaps more interestingly - their classic ingredients and prepared meals populate national supermarkets as much as the specialist Asian delicatessens in city quarters. A lot of credit must go to the Thai tourism authorities in promoting and funding the Thai food experience overseas so effectively.
A chance to spend 48 hours sampling the real thing in Bangkok recently did not disappoint my taste buds. The city's lively street food scene is an obvious place to start, and unexpectedly it proved a controversial one, with the recent move by local authorities to ban street stalls from the capital's main roads in the interest of order and hygiene. Strong expressions of public disapproval produced a partial reversal of this measure, but the misguided regulators could still cause further angst.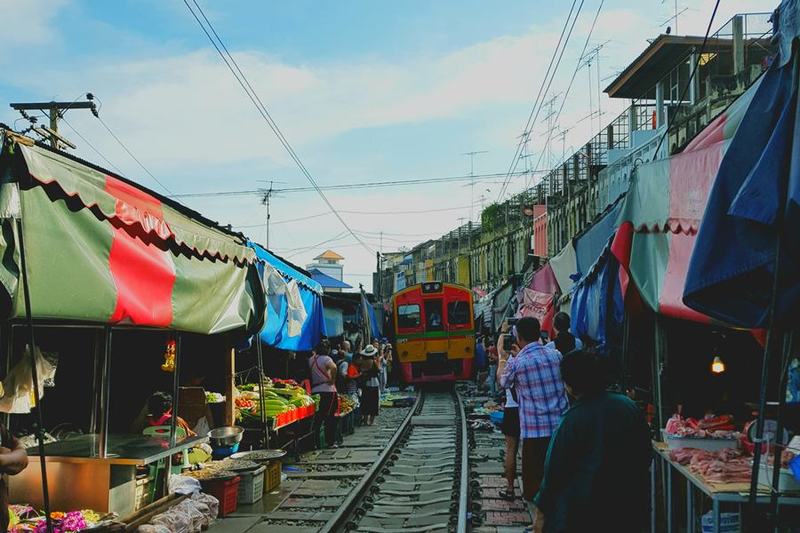 Marking its coming of age as a food centre, Bangkok celebrated its first Michelin Guide last December, mentioning no less than 28 street food stalls alongside the more conventional restaurants. One street vendor, Jay Fai has been awarded a coveted Michelin star. Chef Auntie Fai's crab omelet is the star dish: this 70-year-old food vendor produces mouth-watering noodles with crab and prawns and rich yellow crab curries. That Jay Fai, a street food stall, was worthy of a star and dispels the myth that Michelin is all about expensive snobby restaurants, silver service and white linen tablecloths. Times have changed.
Street food so often brings out the truly authentic flavours and recipes in any cuisine but there are other equally interesting and fascinating ways to celebrate national foods, and no visit to Bangkok is complete without a visit to Bo Lan, a harmony of flavours in a calm, beautiful and charming setting. Wife and husband duo Duangporn Songvisava (nicknamed Bo) and Dylan Jones have conceived a restaurant that remains committed to working closely with local organic farmers and artisanal producers, with a goal of becoming a 'zero carbon' restaurant by 2018. To this end, they have ceased serving commercially produced drinking water in plastic bottles, substituting house-filtered water in glass, using their own system. They are focused on reducing waste by avoiding unnecessary packaging coupled with recycling organic waste to fertilizer and methane gas. LED lights use less electricity powered from a sustainable source, solar panels. For all this inspirational sustainability, they have not lost sight of the main goal and worthily Bo Lan is on the Asia's 50 Best Restaurants list as well as achieving its own Michelin Star. Bo was named Best Female Chef at Asia's Best Restaurant Awards in 2013. From local fern salad and Phang Nha Bay prawn, hot and sour soup of five spices braised duck, southern style stir- fried squid with sator bean and fish curry - those were excellent dishes and full of flavours, served with organic rice harvested in 2016.
For those who seek out mainstream sophistication in fine dining, why not settle down at Joel Robuchan (on Asia's 50 Best Restaurants list and The Michelin guide Bangkok 2018), which offers classic French style cuisine in an ultramodern setting. Try the beautifully presented King crab and avocado roll and pomelo emulsion, followed by ultra-thin ravioli of fresh cheese in an aromatic broth flavoured with mixed herbs. The main course was grilled milk fed lamb cutlets from Pyrenees with generous thyme. The lamb was tender and moist, cooked to perfection. The Pim's Guanaja chocolate soufflé with blackcurrent and violette liquid filling was a perfect ending as it was as delicious as it looked.
For something different, sit at the high bar. I had a view of the kitchen but remained unaffected by smoke, bustle or noise - things usually associated with a busy restaurant. Instead, I witnessed an almost surreal quiet as chefs efficiently prepared the food in a completely stress-free manner. It was, in fact, very Thai in a different way.
For something much more less formal but no less delightful, a visit to a traditional market to enjoy the freshness and variety of local ingredients is a great experience. Among the many options, the unique Maeklong Railway Market stands out – although it is located around 80 kilometres from the city, it only takes over an hour to get there by car. Located in the Samut Songkram region, the Maeklong Railway Market has been around since 1905. We arrived early, around 7.30 in the morning to find the market already busy. You can buy almost everything from flowers to fish, from essential cooking ingredients to meat. It has its own special surprise for, given its function, a number of trains pass through during market hours. As a warning bell sounds, vendors smoothly pull back specially designed awnings, chairs and tables to make room for the locomotive and carriages before returning the scene to a marketplace – it happens so quickly with so little fuss that the visitor can only stand in awe.
After a fresh mango juice I headed to another market – this time a floating one at Damnoen Saduak, another community with a real difference in that everything is literally afloat from shopping to eating in a chaotic, noisy and bobbing frenzy – which I for one could stand only for a short time, fascinating though it was.
_______
This article is originally from paper. Read NOW!Jakarta Magazine March 2018 issue "Design for Living". Available at selected bookstore or SUBSCRIBE here.