As one of the most advanced countries in the world, Korea has a great deal of compelling destinations steeped in historically rich tradition. In Busan, the mix of the traditional and modernity abounds at every turn. Busan is South Korea's largest port city that serves a major logistics hub of Asia and is home to many exciting festivals throughout the year.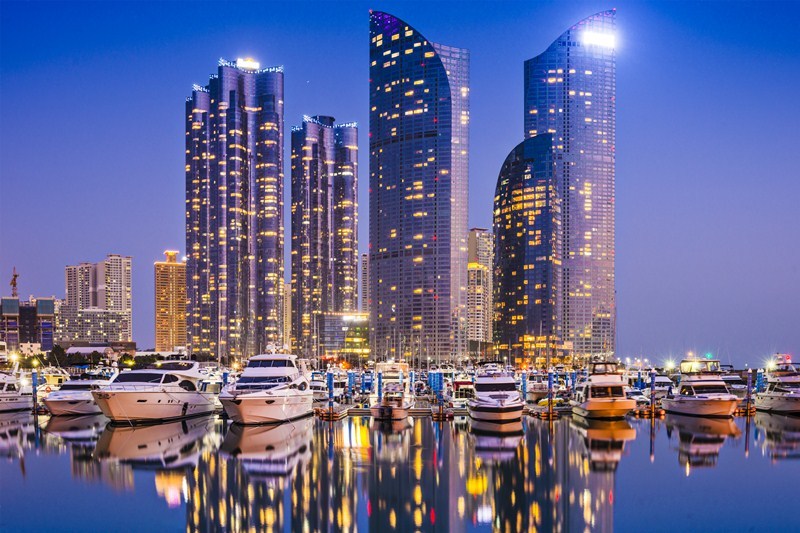 In addition to having dozens of multi-use, highly-advanced tech MICE facilities, natural and cultural appeal and professional services, the seaside city of Busan has a charm that goes beyond its beautiful beaches, sandy shores and astonishing skyline revealing its unique features through world-class-design architecture, outdoor market and expansive indoor shopping centers. Designed with convenience in mind, Busan is third fastest-growing convention city and the world's fifth busiest port, making it home to more than just one city centre. The city exemplifies how the old and the new modern life can coexist in harmony.

Busan's five most-acclaimed beaches offers a wealth of opportunities to explore and enjoy. During the hot summer, Haeundae Beach, Gwangalli Beach, Songjeong Beach, Songdo Beach and Dadaepo Beach are covered in colourful parasols and packed with vacationers, especially surfers. In Gwangalli Beach visitors can enjoy the combination of its natural and architectural points of view as well as a wide range of seafood restaurants along the shore line. A reward at night is the spectacular view of Diamond Bridge if you are into sailing yachts, making it a perfect way to see Busan marine city's best sparkle at night.

Moving on to The Bay 101 Yacht Club, this place is known as the Korea's primer marine leisure facility located in Haeundae providing a three-outdoor rooftop spaces that are used for a conference, marine hall, a clubhouse that boasts refined and upscale nighttime lighting. The Bay 101 Yacht Club is meant not only to play role in boosting Busan's global exchange and MICE industry but also to host reception venue for ongoing international convention events.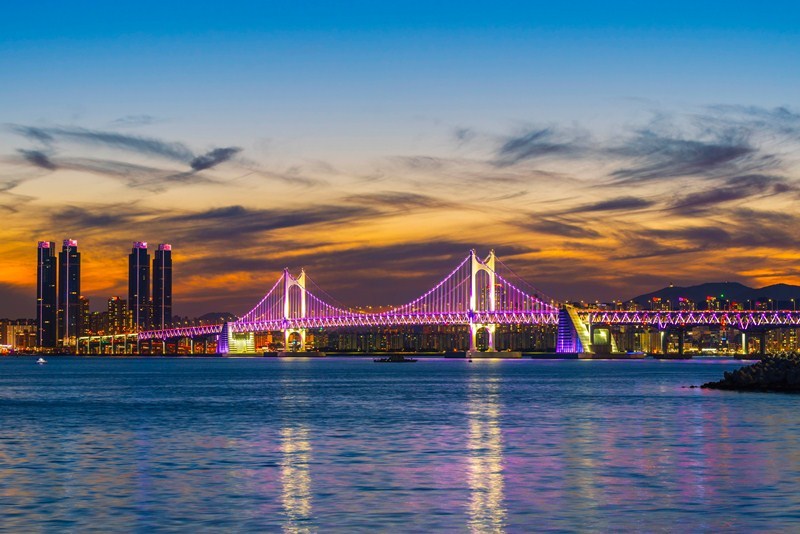 It does not stop there. In Busan you can also feel the unique charm of marine tours incorporating both indoor rooms and external natural environment rather than a place that merely acts as venue for meeting, such as Suyeong Bay Yachting Center, Tiffany21 Cruise with a capacity of 230 people and Korea's first national Panstar Cruise offering 122 spacious and sophisticated guest rooms. These marine tours provide a range of activities from meeting and banquet facilities, various conferences, cultural events to wedding receptions. Moreover, Sea Life Busan Aquarium makes for an exhilarating alternative. Up to 300 guests can marvel at the undersea world while meeting inside the 80 meter shark tunnel.

Stepping aside of the marine tours, let's take a look at the mad colored houses of Korea. Located in Gamcheon, this cultural village was formed During Korean War in the '50s. In searching places to settle, the refugees created this unique terraced village. The colourful architecture, sculpture and mural paintings make the Gamcheon Cultural Village are more attractive. Among the famous photo spots in the area is the sculpture of the Little Prince facing the ocean.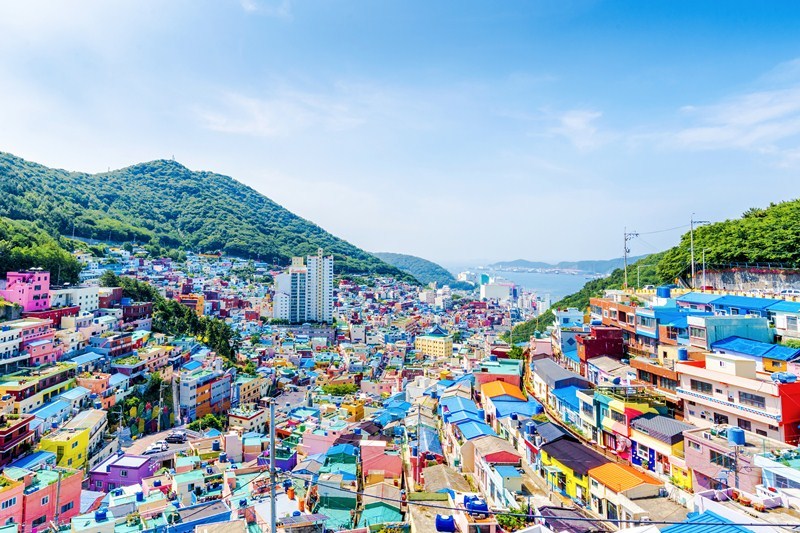 Last but not least, visit the busy and lively side getting lost in the city's outdoor traditional markets including Nampo-dong Market, Gukje Market, and the most-visited Jagalchi Market. These are the major markets of Busan that are always crowded with busy merchants and tourists. Gukje market was established during the Korean War as people began trading foreign goods, whereas fresh seafood can be found in Jagalchi market. Some of the must-try seafood dishes include Busan-style Ssiat-hotteok (seed-stuffed pancake), Milmyeon (wheat noodle in a cold chicken or beef broth), Daeji Gukbap (Pork-based soup and rice dish), Eomuk (Fish cakes), Hoe (Busan-style very raw fish) and Sannakji (live octopus).

Tourism Information

Korea Tourism Organization Headquarters
10 Segye-ro, Wonju-si, Gangwon-do 220-170, Republic of Korea
Phone: +82-33-738-3000
E: [email protected]
www.kto.visitkorea.or.kr/eng.kto

Busan Tourism Organization
4805 18F Centum Science Park, Centum Joonang-ro 79, Haeundae-gu, Busan, Korea
Phone (+82) 51-780-2111
Facebook & Instagram: @meetinbusan
www.bto.or.k