Turkey is among the many countries that observe Ramadan with different festivities. Every year, based on the Islamic calender, Turkey holds the biggest Ramadan Festival—which lasts 24 hours non-stop in Istanbul— and has become a major tourist attraction.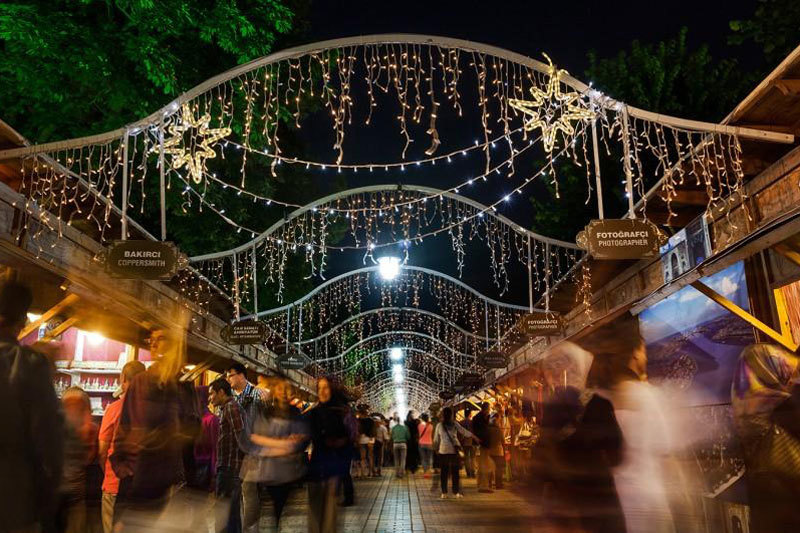 Drawing in those who practice Islam and other faiths, the festival, in this pluralistic society, encourages religious tolerance and celebrates Ramadan.
Last year, the Ramadan Festival was held in the heart of the city at the Istanbul Metropolitan Municipality (IBB). Public places such as Yenikapi and Matepe city Park, as well as the spiritual districts of Sultanahmet and Beyazit saw wide celebrations.
Visitors could partake in sahur and iftar by exploring a number of food stands while enjoying Sufi music, concerts, and poetry nights, or participate in art making, panel sessions, and other events, which continue through the month.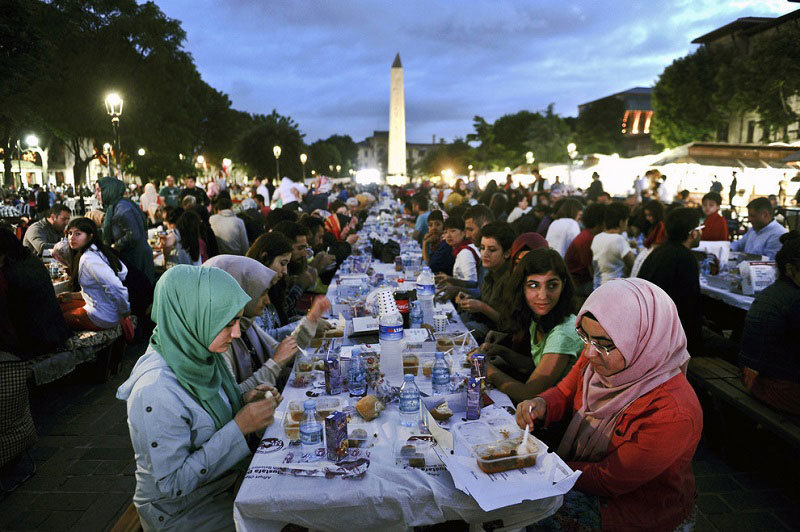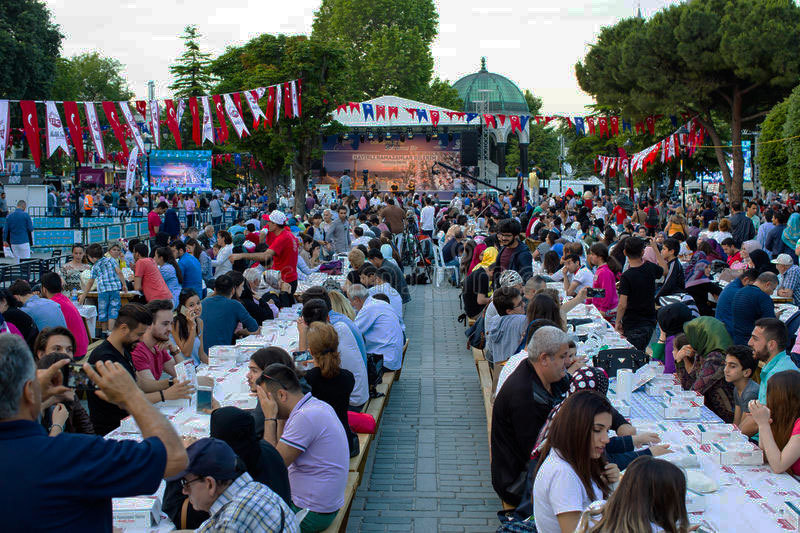 The main attraction of the festival is the food. Visitors can explore a wide selection of cuisines served in street food stands, pop up restaurants, and fine dining. According to Turkish Culture & Tourism, around 50,000 people share gather to enjoy an open meal during iftar and sahur time during the holy month.

At Sultanahmet Square which is the busiest square, one can visit Centuries-Old Tastes and Art Market as well as savouring Ottoman cuisine and trying out the calligraphy art offered by local artists.
It is different in Yenikapi, the European district which holds the largest Ramadan Festival in Turkey. The festival is held in a 700-square-metre outdoor venue, offering Hotspot internet facilities, a wellness room, free phones and various types of markets. This festival usually sees up to 1 million visitors with an average of 25,000 visitors per day.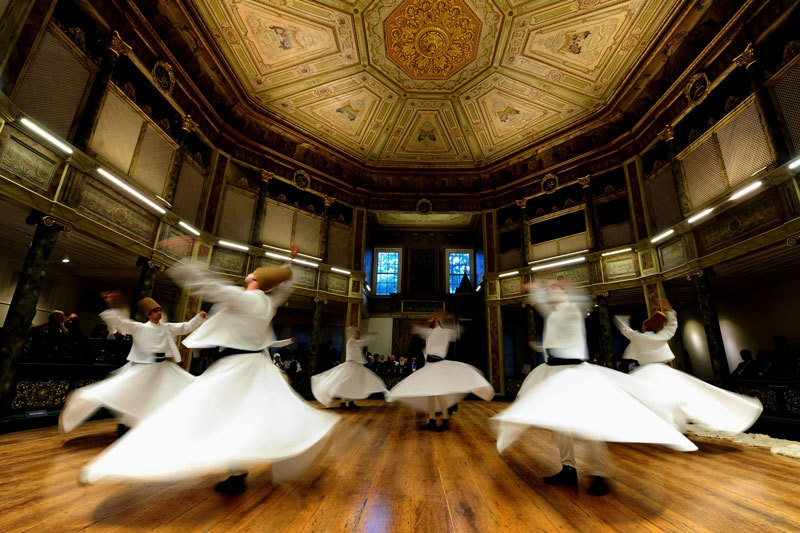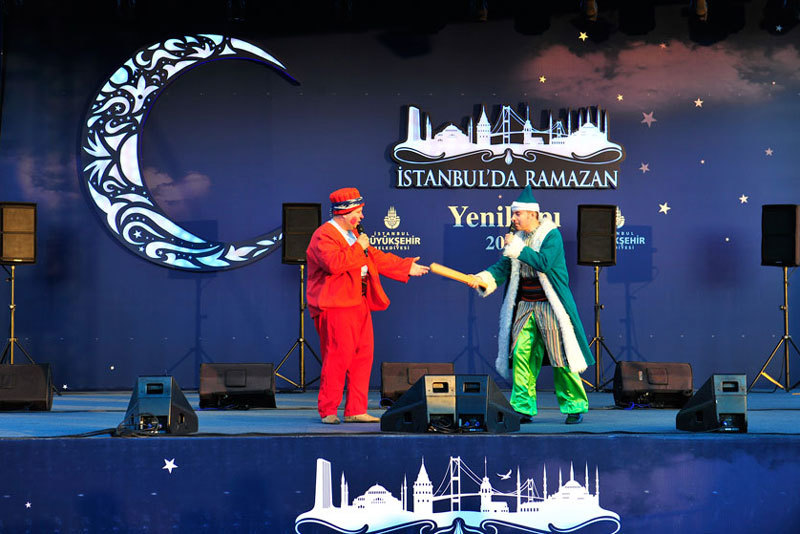 On the Asian side of Istanbul, Maltepe, the Ramadan Festival is held almost everywhere approximately ranging the the location almost 1,200 square metres. Visitors are treated to art performances, concerts, bands, shadow puppet plays, stage plays, and movie screenings.

At Beyazit Square, visitors will experience a stronger spiritual atmosphere than festivals in other locations. The performances are dominated by Sufi music and poetry readings. Visitors can also stop to buy books and visit cultural exhibitions at the Turkey Book and Culture Fair.