As a winter traveller, I have never been in Europe during summer. This year, I finally did the unthinkable and agreed to visit Europe in the summer for the very first time. However, deep down I wished that certain places in Europe would still have that nice fresh, cold breeze once I got there. My prayers were answered, as Dublin turned out to be the perfect place to visit at this time as the temperature was still be mild, especially at night time. Nevertheless, the charm of this city was much more than just its lovely weather. To me, Dublin really is one of the great destinations to visit.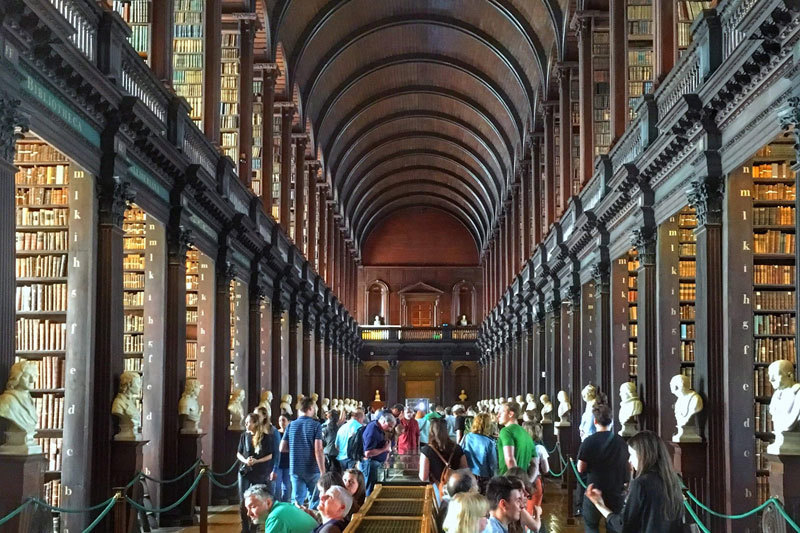 Before this trip, I didn't really have any expectations or knowledge about the city at all. Aside from knowing that U2, Boyzone, and Guinness were from Dublin, I knew nothing else about it. This poor state of my knowledge is now changed after spending memorable four days in this lovely city. Just a short 1.5 hour flight from London, Dublin is an easy destination once you are in the region. Flying Aer Lingus, I felt the friendly nature of the Irish, which continued after arrival.
I relished the beautiful greenery and the layout of the city with the backdrop of the River Liffey on my way to the hotel. I instantly took a liking to this city. The Irish I met seemed to have a genuine interest when I told them that I was visiting from Indonesia. Their interest always came with a great smile, too! As it was my first time in in the country, I decided to just focus on Dublin and try to see all the best things that the city had to offer.
On my first day there, I was quite impressed with Dublin's offerings—great beer, history, museums, fine arts, unique attractions, and the quality food scene—did I mention beer?! As the city has so much to see, I have highlighted things that are actually known in this city. My first stop lead me to the renowned Trinity College Library where the legendary "Book of Kells" is permanently exhibited.
You might not know this, but the "Book of Kells" is an illuminated Gospel book, believed to have been written 1,200 years ago. Not to mention that this 680-page illuminated manuscript that is now divided into four volumes, this is perhaps one of the most beautiful books that you have ever seen. It is without a doubt, one of the most unique 'treasures' .
Furthermore, the library itself where this legendary book is kept is known as The Long Room and will surely take your breath away with its magnificent design. Over 65-metres-long, this room was built between 1712 and 1732 and houses over 200,000 of the library's oldest books. You can also see the original harp that is becoming the symbol of the country known as Trinity College Harp or Brian Boru Harp being displayed in this room. I couldn't help but wonder if J.K. Rowling might have come here before writing about the library at Hogwarts.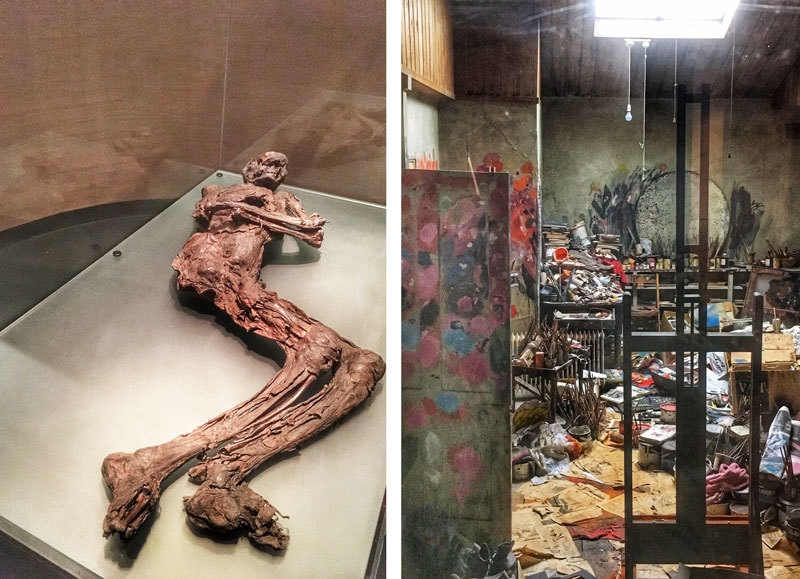 Impressed with the country's beautiful treasure, I decided to learn more about Irish history by visiting the National Museum of Ireland. Two things surprised me here; one was that the entrance was free—most museums in Dublin are, except when they have a special exhibit; and two, the fact that Vikings once inhabited Ireland and not just the Scandinavian countries! For a museum geek like me, this place is fascinating especially to see the decorative arts and history to unusual sightings of well-preserved bog bodies (a human cadaver that has been naturally mummified in a peat bog) and Ralaghan Man. A visit to this museum is certainly mesmerising.
I would also like to recommend a visit to Dublin's best little museum that has won various awards. Known as The Little Museum of Dublin, you will have a 30-minute guided tour of the city's history. Located in an 18th-century Georgian townhouse, you will have one of the most memorable experiences through a series of interesting historical stories with beautiful bric-a-bracs and mementoes from a bygone era. Though the entrance is not free, the museum really is worth every penny.
As a city, Dublin is easy to explore and very pedestrian friendly. I encourage you to book a walking tour with a local guide. I had so much fun finding out more about this city and highlight includes St Patrick's Cathedral, Chester Beatty Library, Dublin Castle (where you will find that Bram Stoker is actually Irish and used to have an office here), Temple Bar area (a hip area full with bar, pubs, cafes, and great shops), and St Stephen's Green.
Apart from the museums, Dublin has many attractions to consider. Art lovers should definitely visit the National Gallery of Ireland and Dublin City Gallery The Hugh Lane to see the reconstruction of Francis Bacon's studio after it was dismantled and moved from London in 1998. If libation is more your thing, then a visit to Teeling Whiskey Distillery to learn why there is an 'e' in the word whiskey is simply a must. Oh, and the whiskey is really good!
One definitely cannot visit Dublin without a visit to the world famous Guinness Storehouse! This is the birthplace of Guinness and how it has become one of Ireland's best contributions to the world. This well-designed seven floor building's glass atrium is shaped like a pint of Guinness. On every floor, we learned about the process of making the beer, how the culture is created, etc., before ending on the seventh floor with the iconic Gravity Bar with views of Dublin. Though I am not a big beer drinker, I have to say that a visit to the Guinness Storehouse is simply the most fascinating experience that I have ever had in my life.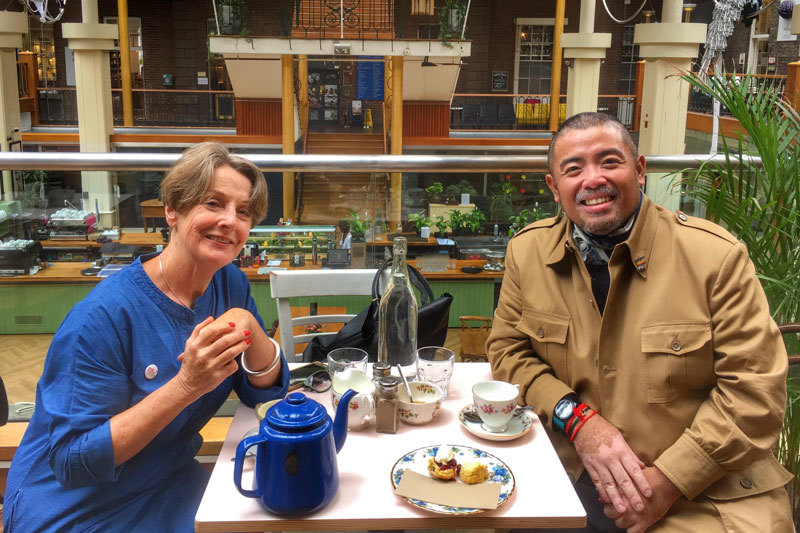 My four days in Dublin felt so short, especially since I accidentally met a friend based in Siem Reap for a long tête-à-tête over dinner at Trocadero. Serving modern European cuisine using the best Irish produce, Trocadero is one of the famous local fine dining restaurants. I loved the juxtaposition of the ambience featuring art nouveau and modern decor in this place.
I was truly impressed by the great foodie scene in Dublin. I had a memorable affair with The Rolling Donut, a fun night out with great dinner at Landsdowne Hotel that was followed by a performance by a traditional Irish band called Irish House Party, and an excellent foodie/design walking tour with Eveleen Coyle, the director of www.fabfoodtrails.ie. Eveleen is simply one of the ladies who really know the city well as well as its inhabitants. She took me to the best cheese shop in Dublin, a great cafe with awesome cakes, an artisan perfumery boutique and a fine design shop called Stable of Ireland.
I left Dublin hoping to return one day and maybe explore the other cities in the country.
Fun facts:
Indonesian citizens require a visa but it is free of charge.
The Euro is the currency here ( and it is definitely more affordable than the United Kingdom) Aer Lingus is a great airline to use to visit this country.
Thank you, Embassy of Ireland, for giving me this experience of a lifetime. Slainte!