MICE tourism in South Korea – the incentive travel sector in particular – has been growing steadily over the past years and is one of the main areas that the Korea Tourism Organization (KTO) is focusing on.
Thanks to the country's highly advanced technology and its unique and vibrant culture, South Korea is quickly turning into one of the most popular destinations in Asia for incentive tours, including from Indonesia.
A mere 7-hour flight from Jakarta, Incheon International Airport is the largest airport in South Korea and the primary airport serving the Seoul Capital Area. It is also one of the largest and busiest airports in the world. From here, travellers can comfortably reach other destinations within Korea.
Korea has a number of state-of-the-art convention centers that can cater to MICE tourism, starting with Coex in Seoul. Since opening its doors in March of 1979, Coex has provided a global exchange platform where people and businesses come together through exhibitions and conferences. It has become a pillar of the Asian MICE market as both Seoul's greatest exhibition venue and a tourist attraction with infrastructure to cater to every business need.
Coex is comprised of four stories above ground with 36,007 square meters of exhibition space and a floor area of 460,000 square meters. The four exhibition halls can be partitioned into 12 separate spaces, including a convention hall with space for up to 7,000 people. The conference facilities boast 54 meeting rooms equipped with state-of-the-art equipment and operated by a cutting edge building management system.
In addition to business facilities, Coex also offers a gateway to Korean culture. Situated next to Bongeun Temple and connected directly to the Coex Starfield Mall, Coex offers guests the chance to connect to both ancient history and modern pop culture. Propelled by the opening of SM Town, a juggernaut of Korean pop music, in 2015, and the designation of Gangnam as a Special Tourist Zone dedicated to the MICE industry, Coex has evolved into a center for business and culture alike.
Shifting focus from purely exhibitions and conferences to becoming a center for industry, trade and culture, Coex formed the Coex MICE Cluster. The Coex MICE Cluster is a co-operation between 13 businesses located at the World Trade Center Site Seoul that work together to keep a competitive edge as a pillar of the Asian MICE market. The Coex MICE Cluster includes hotels, tourist attractions, transportation, entertainment, and shopping facilities. Together, they provide everything a business traveler or event planner could possibly need.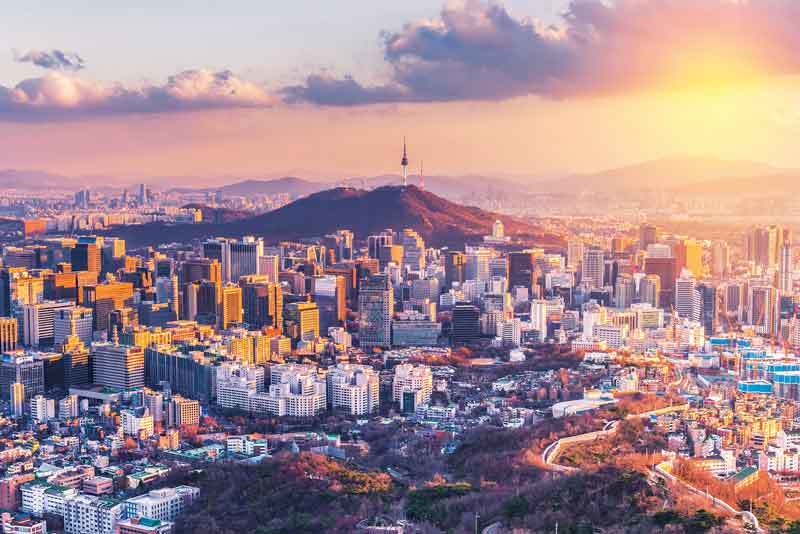 Hosting more than 200 exhibitions and 2,500 international meetings and events every year, Coex is the most renowned convention center in Korea. Its portfolio includes major international events such as the Asia-Europe Meeting (ASEM) in 2000, World Cup Media Center in 2002, G20 Summit in 2010, the Nuclear Security Summit in 2012, and the UFI Congress in 2013.
Korea International Exhibition Center, or KINTEX, located in Ilsanseo-gu, Goyang, Gyeonggi Province, is the country's largest and newest international exhibition and convention venue as well as a joint investment among KOTRA, Gyeonggi provincial government and Goyang city, which was purpose-built to internationalize Korea's exhibition industry.
KINTEX 1 was opened in April 2005 with an indoor exhibition area of 53,541 square meters comprised of five exhibition halls. The venue serves as an excellent place to stage the shows of heavy and large exhibits and other types of events and meetings. KINTEX 1 also features a 3,000 square meters site for outdoor events and exhibitions, as well as 23 dividable meetings and conference rooms including a grand ballroom for 2,000 people.
Since the opening of KINTEX 2 in September 2011, KINTEX attracts numerous world-scale international exhibitions, conferences and events with an additional 54,508 square meters indoor and 15,000 square meters outdoor areas. The role of KINTEX is to serve as a trade marketing business venue for both leading local and overseas companies by attracting and developing world-class tradeshows and conventions through its global and domestic marketing activities.
Conveniently located near Incheon International Airport and a one-hour drive from Seoul, Songdo Convensia is a state-of-the-art convention center with five spacious floors, boasting 54,000 square meters. It is capable of hosting 450 exhibition booths, various exhibition events, and performances. The meeting rooms are equipped with advanced technology such as wireless Internet, voice-operated cameras and LCD projectors. The convention center can hold over 2,000 visitors and provides excellent services and amenities for various banquets, family events, weddings, and more.
Songdo Convensia is a pleasant and convenient venue for business as well as for touring the Seoul metropolitan area. Six outstanding hotels, a department store, and a number of shopping malls surround the center. In addition to an array of convenient amenities, it also boasts exquisite exterior and interior designs, reminiscent of the luxurious Sydney Opera House. Naturally, it has become a popular venue for television programmes, performances, and fashion shows.
EXCO in Buk-gu, Daegu, was launched as first regional exhibition and convention center in 2001 and has hosted various exhibitions and convention events since. Since its opening, EXCO has been planning and holding trade shows with a focus on regional specialized industries like textile, machinery, glasses, renewable energy, and cutting-edge display, and consolidating its position as a regional export infrastructure.
EXCO discovered and fostered representative exhibitions of Korea like Fire & Safety Expo Korea, Daegu International Optical Show, International Textile Fair and Daegu International Machinery Industry Expo. In particular, the 'International Green Energy Expo,' certified by Union Des Foires Internationals (UFI), has grown into a world-class renewable energy expo.
It also successfully hosted various international events like 2003 Summer Universiade, 2004 International Solar Cities Initiative, UCLG ASPAC, 2005 APEC Business Forum and 2010 World Firefighters Games, IAAF World Championships Daegu 2011 Congress, 2012 International Congress of Entomology, and attached 2013 World Energy Congress, 2015 World Water Forum, helping to establish Daegu as an international conference city around the world.
CECO opened in September 2005 and is located in Gyeongnam province in Changwon city, which is famous for its high tech industries and as environmental capital. CECO has become a symbolic place of convention and exhibition marketing by holding various events successfully with its state-of-the-art facilities and COEX's professional service.
CECO upgraded its facilities in 2008 by expanding the parking area and constructing a convention hall for 2,000 people. In addition, a multi-function complex opened, including a first class hotel, a multiplex theater, a big grocery store, a food court, a shopping mall and office towers. These developments have allowed CECO to achieve its goal to become a one-stop convention service that provides convention facilities, hotel accommodations, shopping, entertainment, and residences all-in one place.
Gyeongnam's economic, social, and cultural environments also support CECO's success. The Gyeongnam region has an outstanding industrial infrastructure and high value-added industries such as machinery, shipbuilding, robotics, and aerospace flourish in this region. Based on these strengths, CECO has become the most sought after destination for trade shows related to these industries. Furthermore, visitors can experience Korea's true culture here, especially at Haein Temple, a UNESCO World Cultural Heritage site, and Samseonggung, the palace of Korea's first three saints. And the breathtaking natural scenery in Halleo Maritime Park and Woopo wetland allow visitors to experience the beauty and mystery of Korea's natural habitats.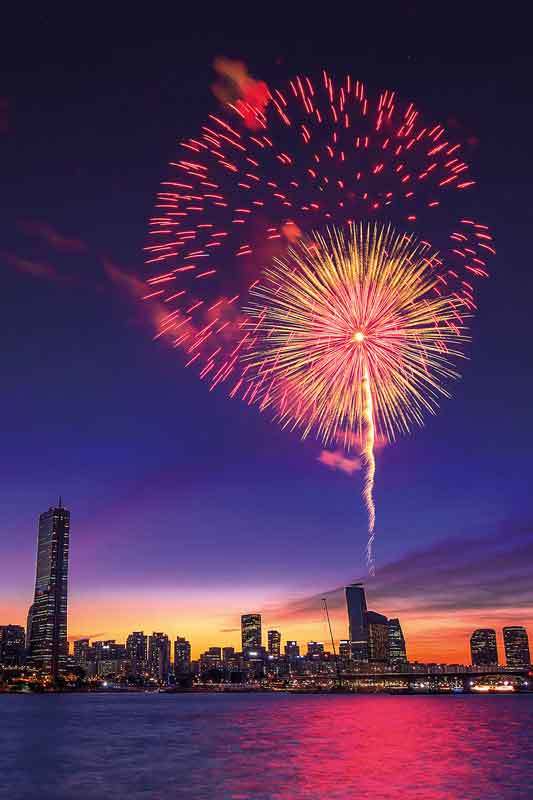 BEXCO is a large international exhibition and convention center with eight floors. It offers spacious exhibition halls as large as three football fields combined, multi-purpose halls, and outdoor exhibition halls. Featuring advanced equipment, the convention center is ideal for holding international exhibitions, meetings, concerts, or sporting events.
Events held at BEXCO include Group Drawings for the 2002 FIFA World Cup Korea-Japan, 2003 ICCA Annual Conference, 2004 ITU Asia, and 2005 APEC Summit. In addition to outstanding facilities, BEXCO offers comprehensive service packages linking business, marketing, and tourism. Near BEXCO, there are Western Chosun Hotel, Paradise Hotel, Haendae Grand Hotel, Novotel Ambassador Hotel and various other premium hotels.
Kimdaejung Convention Center is a state-of-the-art facility in Gwangju, a city with rich cultural heritage and tourism resources. It was built as part of the efforts to promote Gwangju's competitiveness as a main trade city in Northeast Asia to boost local economy and, particularly, tourism resources. The center has served as a main venue for international meetings and exchanges, significantly improving Gwangju's image.
Situated at the center of Northeast Asia, Jeju Island has long enjoyed its prestige as an acclaimed tourist destination. Superior accessibility, a wide range of lodging facilities, and bountiful tourist assets make it a dream location for conventions with almost unlimited recreational resources at hand. In particular, the Jungmun Tourist Complex, home to ICC JEJU, offers state-of-the-art tourist amenities, combining all necessary functions including lodging, recreation, and shopping. ICC JEJU now offers a new concept of convention: the "recreation-convention".
ICC JEJU offers world-class convention facilities including convention halls, conference rooms and event halls. ICC JEJU is also proud of its catering facilities, designed to add pleasures and delight to the palate. Equipped with elegant installations and stylish interior, ICC JEJU sets a new standard for resort-style convention centers at large. Its service is all-inclusive, from transportation, lodging and event support to tourist programmes and upscale catering.
ICC JEJU, which has a site area of 54,876 square meters, is a building of 7 stories above ground. It specializes in international meetings as it is fully equipped with an international convention hall that can accommodate up to 4,300 persons, meeting rooms of various sizes, an exhibition hall and other related auxiliary facilities.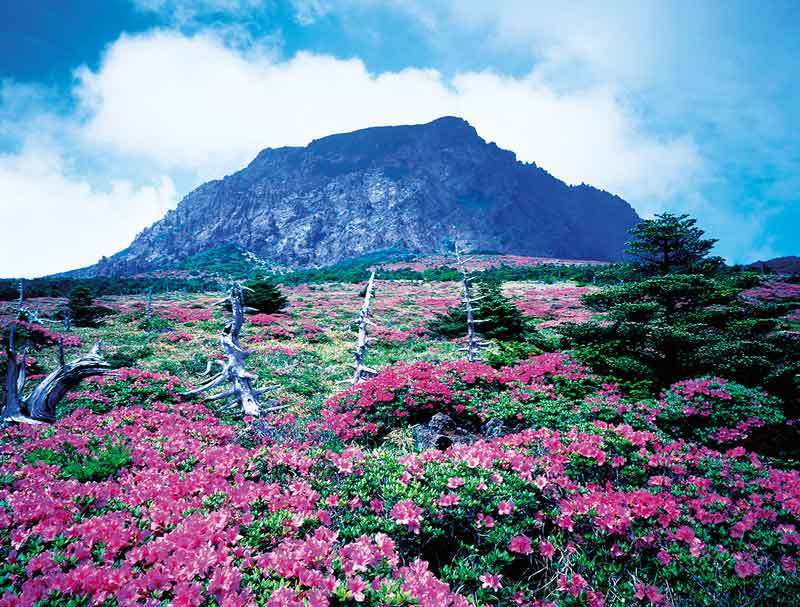 But Korea has much more to offer than high-tech and fully equipped convention centers. Another reason why MICE tourism has been taking off are the industry tours on offer and the experience of traditional Korean culture – this includes, among others, learning how to play traditional instruments, archery lessons, Kimchi making and temple visits.
Companies looking for a unique team building experience also have many options, including walks on the red clay road, windsurfing, Taekwondo, fishing and survival games.
Korea is also home to a number of festivals throughout the year, the Jinju Lantern Festival and the Busan Fireworks Festival only two among many that attract throngs of visitors every year.
For more information about special incentive tour programmes, visit the website of the Korea Tourism Organization http://kto.visitkorea.or.kr/eng.kto