The festive season in December is indeed one of the most awaited for many people around the world. Whether you are part of the faith that celebrates it or not, December is the month that we are grateful for, thankful for getting through another year on earth. In the conservative tradition, the festive season is associated with family gatherings and End of Year parties. As a world traveller, I have a better idea.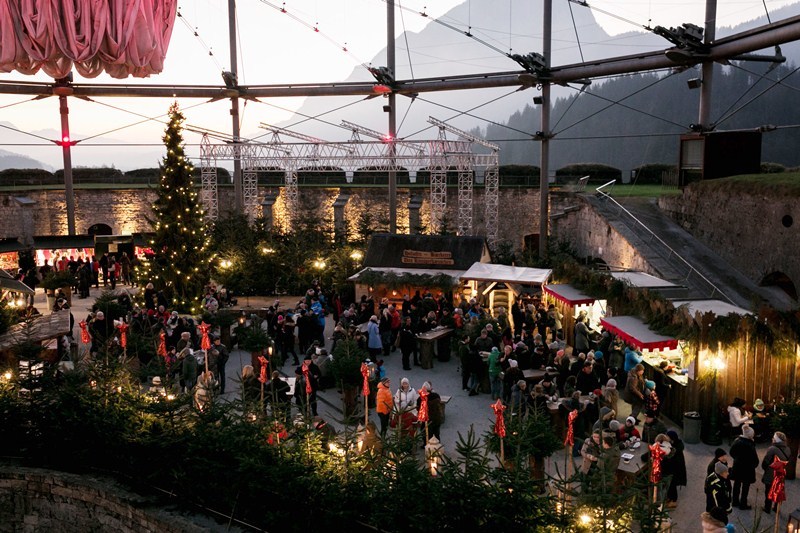 Though it is nice to spend time with family during Christmas and New Year, sometimes it is also nice to travel during this time and have a relaxing time to do some self-reflection. The best way to do this 'therapy' is to find destinations that are not mainstream and unique. Allow me to introduce you to Lillafured and Tallya in Hungary with Kufstein in Austria. These three hidden gems of Europe are still far from the reach of mainstream travellers and the natural beauty is simply remarkable! Here are my highlights.
Lillafured, Hungary: From The Palace Hotel to An Exotic Cave
International travellers know very little about Lillafured. I quite enjoyed the fact that we only need two hours by train from Budapest to get here. Lillafured has been around since the 1890s when Count Andras Bethlen, the Minister of Agriculture at the time built a holiday resort near Lake Hamori and named it after his niece, Erzsebet (aka Lilla) Vay. Known as The Palace Hotel, this resort was finally built between 1927 and 1930 in neo-Renaissance style under the design of Kalman Lux. Now the hotel is known as Hunguest Hotel Palota.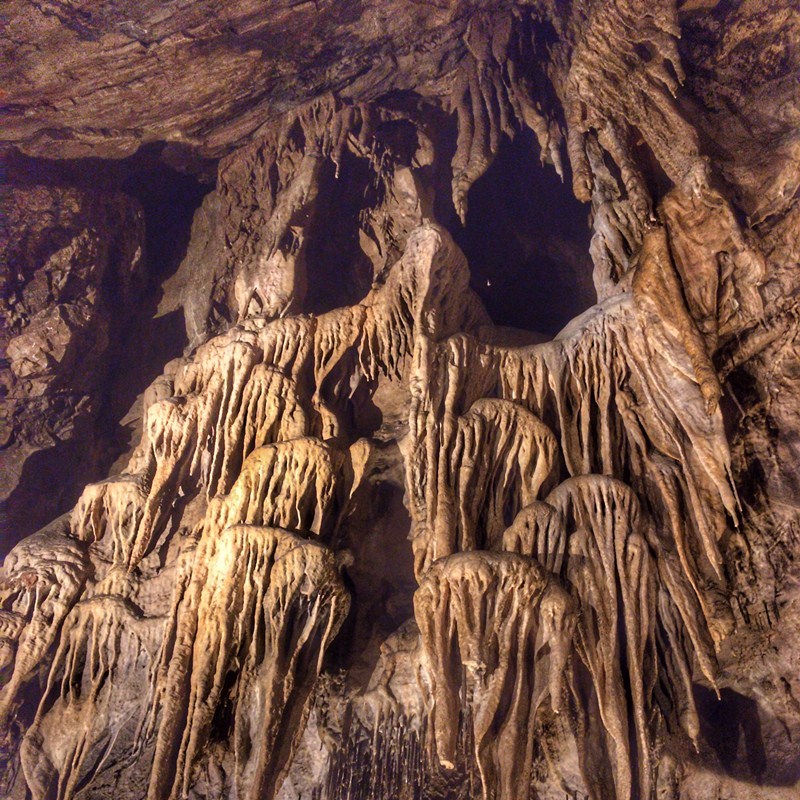 In the hotel surroundings, we can also find hanging gardens and a beautiful 20-metre artificial waterfall. There are few natural caves that we can also visit in this area. I decided to visit Istvan Cave (St. Stephen's Cave) as it was the closest from the Palace Hotel where I was staying. This natural limestone cave was originally formed in the Triassic period and is about 700 metres long. It was discovered in 1913 by accident when a dog fell into its only natural opening. The exploration began to start since then. Highlight inside this cave includes the Mammut's Mouth, Column Hall, Fairyland, and Concert Hall that has amazing acoustics. The air inside the cave is also very fresh and often used as a place to treat patients with respiratory illnesses.
There is also a little village with traditional houses on the surroundings of Hotel Palota that would be perfect for a morning walk. Prepare to have a white Christmas while staying in this castle hotel. If there is no snow, then perhaps you can do couple's spa at the hotel or even kayak on Lake Hamori. Lillafured is a romantic place to celebrate the festive season.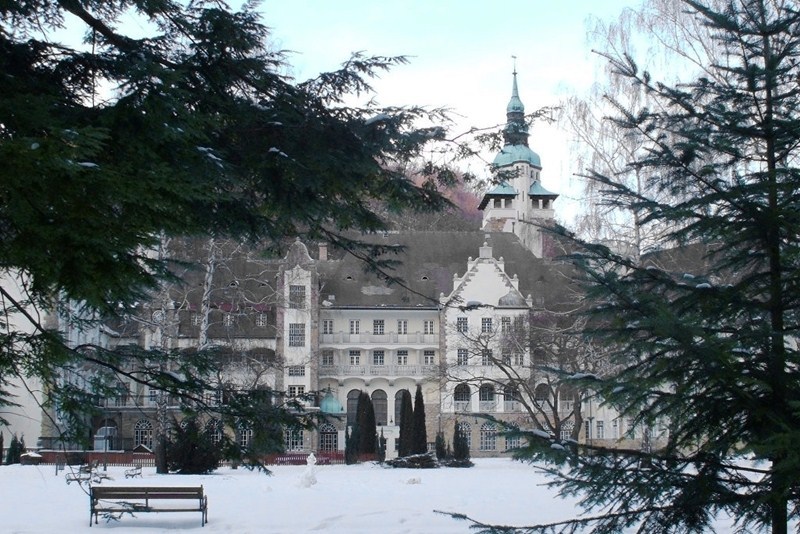 Tallya, Hungary: Celebrating the Festive Season with Wine
Just an hour from Lillafured, we can also visit another great historical village called Tallya that is located in Hungary's wine region known as Tokaj. Due to its small production, perhaps it is not easy to find the great wines from this region. However, they are known to be one of the best winemakers since the 12th century.
The reputation of Tokaji wine was enhanced when, in 1703, Francis II Rakoczi, Prince of Transylvania, gave King Louis XIV of France a gift of numerous bottles of wine from his Tokaj estate. Tokaji wine was then served at the Versailles Court, where it became known by the name of Tokay. Ecstatic with the precious beverage, Louis XIV declared it "Vinum Regum, Rex Vinorum" (Wine of Kings, King of Wines). It is no surprise if this region was declared a World Heritage Site in 2002 by UNESCO under name of Tokaj Wine Region Historic Cultural Landscape.
Tallya is one of the villages in this region that does not only have stunning panoramic views, but also some great vineyards. I went to visit the Marton Estate that is owned and run by the Marton family. They produce great varieties of Tokaji wines and also have the Oroszlanos Wine Hotel and a gastronomic venue. To spend a Christmas holiday here will surely give you a different experience as there many activities to do from walking tour around the city, visiting some of the beautiful churches, bobsleigh track, ski slopes, to hiking around the vineyards. The hotel can also create a special picnic based on a request, however, their Cellar Hall with fireplace is a gorgeous place to have dinner.
Kufstein, Austria: Warm Hospitality
As I write this article, I am just departing from Kufstein for the very first time and was so impressed by this town that is located in the border of Germany. Being part of Tyrol state, Kufstein is surrounded by the magnificent Brandenburg Alps and it is known for its greatest landmark the Kufstein Fortress. The village surrounding this fortress has been exited since year 788, though the fortress wasn't built until 1205.
Like many small towns in Europe, Kufstein also has an old city centre surrounding the fortress with several picturesque lanes including the famous Romerhofgasse. The romanticism of this town is enhanced by the beauty of the river Inn that is flowing all the way from Switzerland, giving this town its unique view. There are many things we can do while in Kufstein from a normal walking tour to get the history of the city, to the 'Night Watchman Tour' with Harry. The night watchman originally existed in the past was in charge to keep the city safe at night, in particular, from the fire. Harry brought us at night time at 9 pm about 1.5 hours around the old town to share stories about the customs in the past including some ghost stories!
Apart from that, Kufstein is also famous for the Riedel Glass Factory. As one of the finest wine glass makers that have won so many awards, Riedel is still practicing the artisanal way of making wine glass with hand and a blowing technique. You will be guided during the visit here to see everything from the museum to even the factory. It is really a fascinating place to visit. Do you know that Riedel is the company that changed the way we drink wine these days? They are the company who discovered the science behind the fact that each wine needs a different shape of the glass to bring out its finest quality.
In the festive season, Kufstein is not only decorated but also has a great Christmas market situated at the top of the fortress. It is really a fascinating place to visit and find a variety of things from handicrafts to yummy delicacies. Every day, you can also hear the organ at the entrance to the fortress being played for 15 mins. This is literally the highlight for everyone as the sound can be heard up to 10 km away. I was so touched when the organist played Bach's "Ave Maria" during his performance.
As it can be cold, it is best to hide inside the speakeasy bar known as Stollen 1930, a hidden cave gin bar that was included in the Guinness Book of Records for having over 1,000 collections from around the world. This bar is part of a hotel called Traumerei #8 by Auracher Lochl which has unique designs in every room, especially the Bridge Room with Whirlpool #69. Christmas in Kufstein is special and when it snows, it is even more magical.
So, this is my year-end present to all of you and until then, I would like to wish you all a very Happy Christmas and a great New Year!