As a city, London has much to offer. Being one of the most famous and well-developed metropolitan capitals in the world, London has continuously presented itself as a city with various options. Since my first visit there, I have been hearing about the Shoreditch district as one of the hippest and most happening districts to see. It wasn't until this last visit, when I had the chance to stay in the area, that I was finally able to explore it.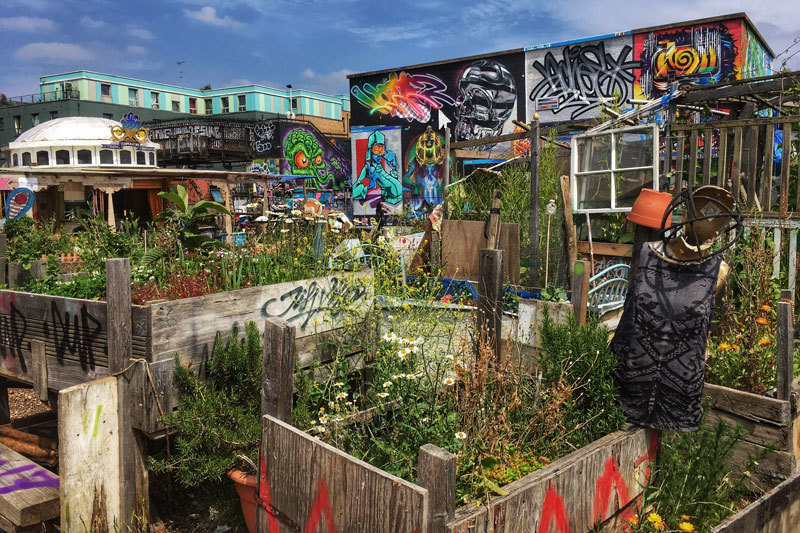 Visitors often think that Shoreditch district is located a bit far and outside the City of London. This is not wrong. The district is actually located in the borough of Hackney and it is still part of both Central London and the East End. It is literally parallel to the financial district and easily reached by tube or bus. During my stay here, it was quite obvious that this was the place to find everything eclectic and artsy in London. On the weekend, many Londoners fill all the quirky pubs, cafes, and restaurants in this neighbourhood. I almost felt like going back to the 1990's where 'cool' and 'hip' were not words!
Developed since 1150, Shoreditch has a long history being part of London. Shakespeare lived here at one point some of his plays—'Romeo and Juliet' and 'Henry V'—have been performed here. Over the years, this district has attracted various residents, though, by the end of the 19th century, it was a byword for crime, prostitution and poverty.
Considerable gentrification over the past twenty years has seen an increase in the price of land and property. What was once known as a predominantly working-class area has been developed by those in the creative industry. Most industrial buildings are slowly being converted to offices and flats, while clubs and pubs on Curtain Road and Old Street are increasingly popular and rival those on the West End. Many art galleries, artisan shops, bars, restaurants and even media businesses are becoming part of this transformation.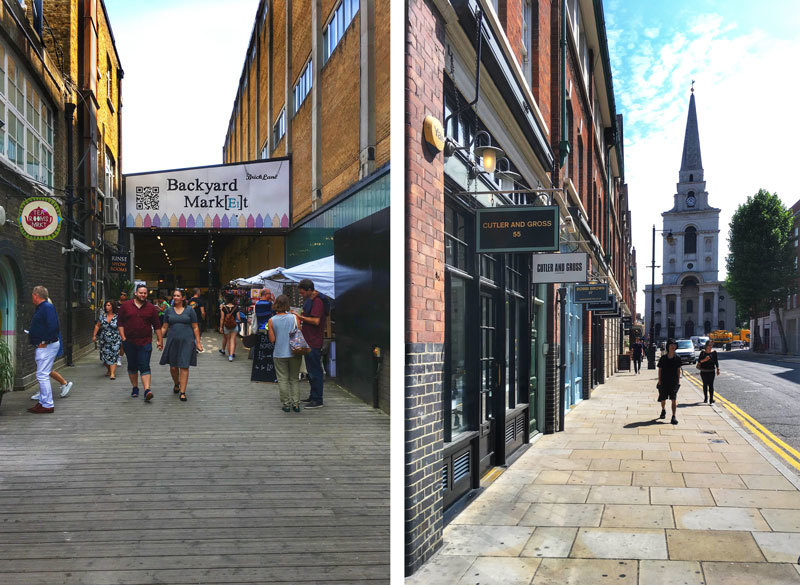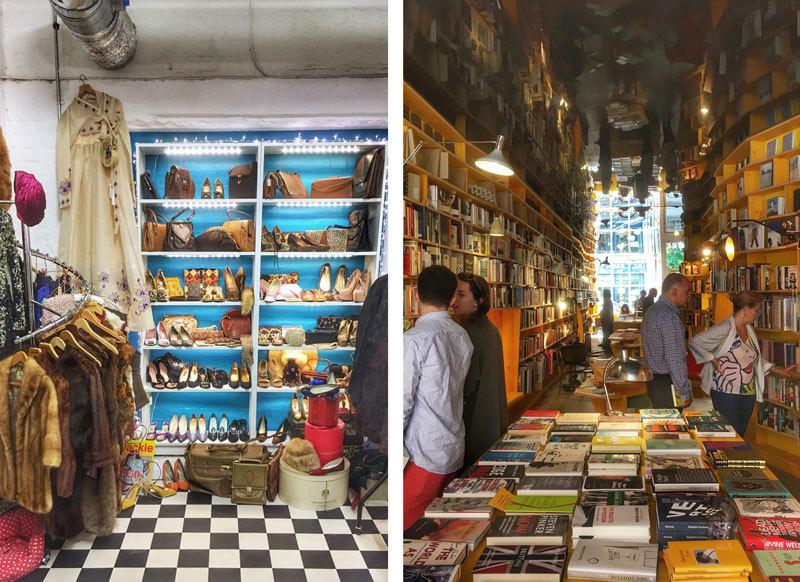 As a globetrotter, I enjoy travelling by myself and discovering things. However, I am not opposed to the idea of a guided tour, in particular, if it is a good one! While I was in Shoreditch, I was fortunate to meet Aisha Shuaibu durng a travel conference I attended. Founder of www.whennightfallsinlondon.com, she organises tours that helps visitors discover London at night time— from the best queer entertainment, hidden gems, underground events, after parties, art exhibitions. She shared stories of the past and present as we walked through historical streets. This was perfect as I really loved the walking tour, and Aisha is a resident of Shoreditch too. There is no better way to explore a city than with a local.
Aisha and I took the small lanes near my hotel rather than the main road. Within minutes, we could already see the transformation from offices to interesting industrial buildings with artistic graffiti around it. We first visited a speakeasy hidden in an all-day breakfast restaurant called 'The Breakfast Club' for some great— and affordable—cocktails. You need to come here either with her or literally dine here (the restaurant serves great food by the way) in order to find the entrance to the bar.
Aisha took me around Shoreditch highlighting the best places, such as the best bagel in London at Brick Lane Bakery (open 24 hours) among other things. She also advised me to return during the day to check out all the vintage markets, food hall, quirky bookshops, unique cafes and other artisan shops; advise that I heeded the next day.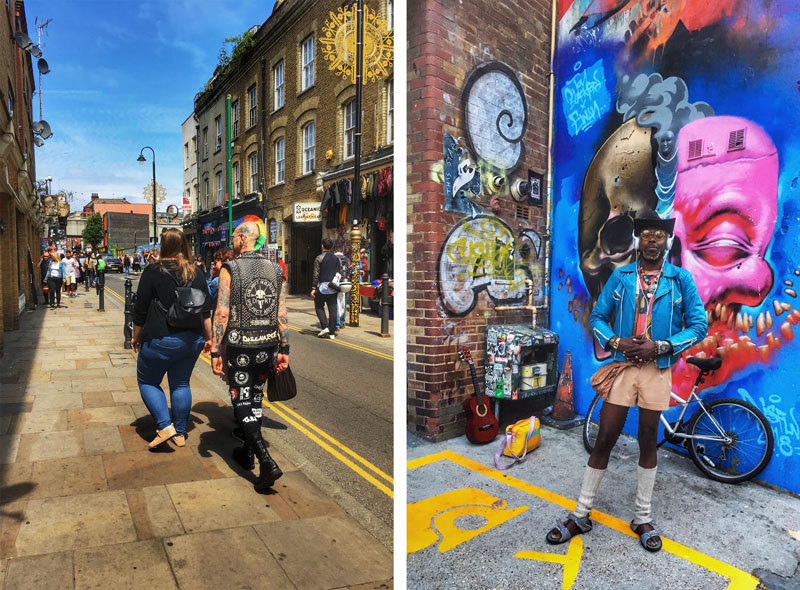 Following her suggestion, I tried one of the five famous Indian restaurants in this area that line Brick Lane. Apparently, all five of them are good and award-winning. I also visited the hidden Nomadic Community Garden on Fleet St Hill that will blow your mind with its creativity. This is the place where amateur artists work their magic and literally change all the waste in their surroundings into a hybrid eclectic beauty. Some parts of the garden are actually used by the community to also grow vegetables and spices. It is literally the hippest place I have ever visited in London!
In just two days, Shoreditch became one of my top favourite places to visit in London. There is so much diversity and creativity, it is so refreshing. It is no surprise that luxury hotel brands such as Nobu Hotel and The Curtain have established themselves here. Shoreditch really lives up to its reputation.

PS: and it is family friendly, too!