It has been a good seven years since I last travelled to the land down under and gosh! They have really changed a lot for the better. To begin with, Australia has changed their visa policy into digital that lets the whole process be faster and more efficient. In contrast to my visit in the past, the airport staff was not only helpful but also friendly and polite, with a smile that can light your heart after a long trip to get there. Simply put, I am quite impressed with the present Australia.
Sydney: The Eclectic Metropolitan City
My objective to Sydney this time was none other than to attend the wedding of my best friend Mario Babin and Sari Subrata. However, I also used this opportunity to explore the city, which I hadn't seen since 2010.
In terms of landscape, Sydney didn't change that much. The beautiful Queen Victoria Building (known as QVB) still stands as one of the city's architecture jewels and the finest shopping centre, its Chinatown still as vibrant as I could remember. An after-midnight supper at Super Bowl Chinese Restaurant here was simply a must!
Downtown Sydney is also a great area where you can simply walk or take the Metro. Just arm yourself with an Opal Card, then you are good to go with either bus, train or ferry around the city.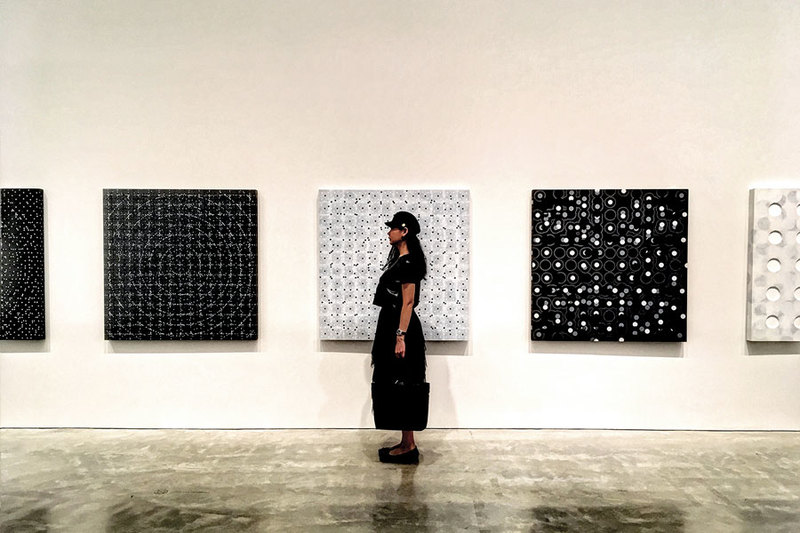 As a traveller with a penchant for walking, I decided to stay at Oaks Hyde Park Plaza that is set on the fringes of Hyde Park, one of Australia's most renowned and oldest public parklands. Offering a service apartment concept, Oaks Hyde Park Plaza features a selection of accommodation options, ranging from comfortable and affordable studios right through to newly refurbished one- and two-bedroom apartments complete with full kitchen facilities.
I was personally awed by the generous size of the apartment. Even the one-bedroom apartment is enough to fill a family of four! The leisure facilities include a rooftop swimming pool with stunning city views, a fully equipped gym, spa and sauna, with high-speed Internet all around the vicinity. One of the best highlights of Oaks Hyde Park Plaza is its prime location in the heart of Sydney's Central Business District (CBD) on College Street and within a stone's throw from the city's retail and cultural precinct known as Oxford Street.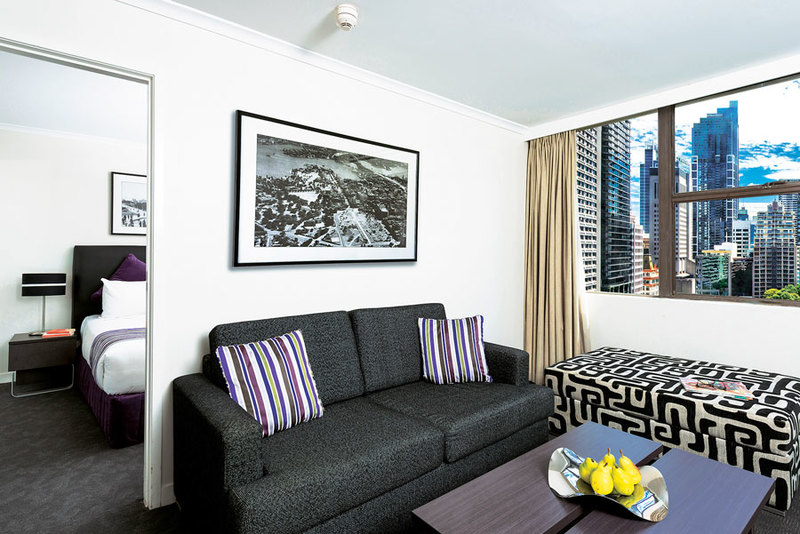 About less then 10 minutes of walk from Oaks Hyde Park Plaza, you can find the oldest museum in Australia called Australian Museum, known for its natural history and anthropology collection. During my visit there, the museum was holding a great exhibition entitled "200 Treasures of The Australian Museum", featuring 100 objects and 100 people that have influenced the museum, nation and regions as well as the unexpected stories that made them treasures. Some of the impressive highlights include Theban mummy and coffin, Australia's first banknote, Eric the opalised pliosaur, to Captain Cook's Hawaiian 'Ahu'ula! This exhibition is still on until mid 2018.
Since I had already done the whole vineyard exploration in the past, this time I tried to focus my attention on the city and see what kind of new perspective that I can get. The touristy Rocks area surprisingly caught my attention. Situated on the other side of the famous Sydney Opera House, The Rocks still kept some of its charms – from the beautiful harbour views to fabulous five-star hotels, swanky cafés (breakfast at The Fine Food Store is a must!), artisanal markets and even a contemporary art museum. As one of the country's leading art institutions, Museum of Contemporary Art Australia is the home to over 4,000 works of Australian artists that have been acquired since 1989. A few hours at this museum will give you ample insight into Australian contemporary art scene.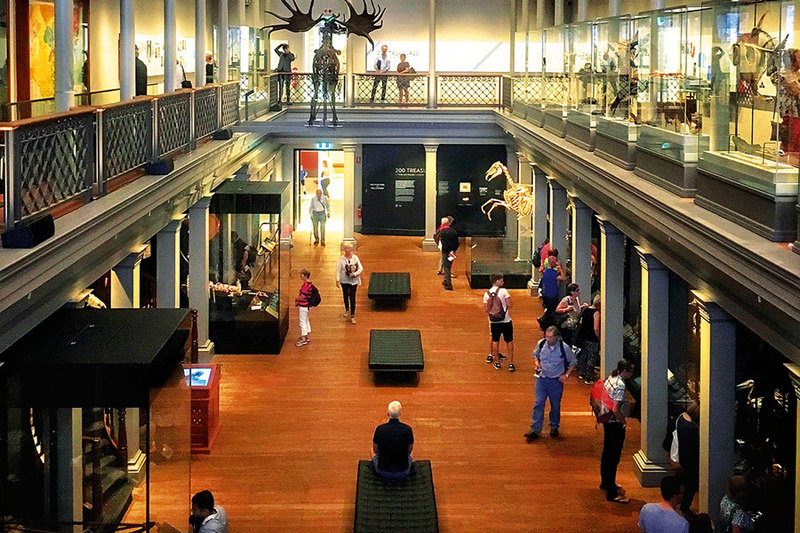 Still in the area, you can also explore Barangaroo Reserve – Sydney's newest harbour foreshore park that was once the city's oldest industrial sites. Using innovative, industry-first technology, a concrete container terminal has been imaginatively reborn as a naturalistic rocky outcrop, sensitively landscaped with more than 75,000 native trees and shrubs. This reserve features lookouts, extensive walking and cycling trails, idyllic coves, picnic spots and places for quiet contemplation. We had a great after-wedding picnic here with such an amazing afternoon view.
Overall, Sydney offers such a big variety of options for travellers to enjoy, and the city still has more than enough charm to keep us coming back for more.
Melbourne: The Europe of The South
Right after the wedding festivity, I continued my journey further down south to Melbourne to visit my family and friends. To be honest, I am not a stranger to this city and have been coming here since I was 10 years old. However, it was not until this last trip that I got to enjoy this city as a traveller. Having been around the world, I was quite amused by the strong European charm that Melbourne has to offer. To a certain extent, this city reminds me so much of Amsterdam with its diversity and melting pot-esque charm.
A heaven for pedestrians, it is highly enjoyable to explore Melbourne on foot or by tram. Like in Sydney, the first thing I did was to buy a myki card that allowed me to travel in Melbourne and the regional Victorian centres by trains, trams and buses. My eldest aunt Lee Choon Siauw took me down memory lane by visiting places that my late grandparents used to frequent, including Victoria Market. Like most locals, we had a delicious bratwurst at Bratwurst Shop & Co and paired it with a cup of cappuccino from the coffee shop inside the market.
She also took me back to our old neighbourhood on Collingwood area that is now becoming a hip part of the city, filled with fashionable vintage shops, bars, coffee shops, and stand alone shops, particularly along Smith Street. One hangout spot caught my attention immediately: Hotel Jesus that looks like a 70's Mexican taquerias and tostaderias. It has blue banquettes, red stools, flimsy tables, slow ceiling fans and tiles in various shades of pastel with Guadalupe on the wall, as well as other Catholic iconograpy. The tostadas and tacos in here were delicious!
Back in the CBD (Central Business District) area, there are many things to enjoy, including some great museums and art galleries, hidden bars, and fashion boutiques within walking distance.National Gallery of Victoria is one of the best museums in Australia. When I visited, the exhibition "The House of Dior: Seventy Years of Haute Couture" was on display, but the permanent exhibition is worth seeing too. In the same area, you can taste some of Melbourne's finest coffee when visiting the happening (and hidden) coffee shop called Patricia Coffee Brewers. Other coffee shops that have quickly become favourites among local hipsters include Seven Seeds, Dukes Coffee Roasters, and Brother Baba Budan.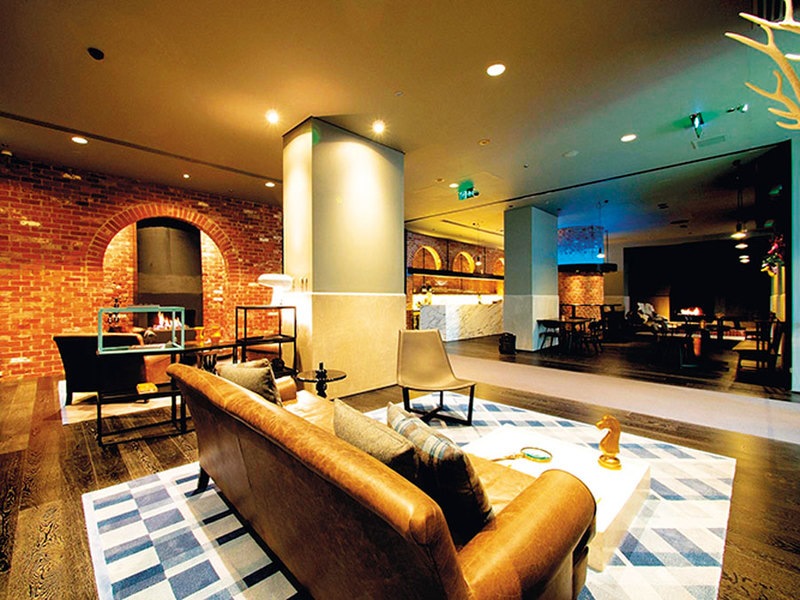 If coffee is not your poison, head to the speakeasy bar at Presgrave Place called Bar Americano that literally serves the best cocktails in town. Located in a hard-to-find alley with no chairs to sit inside, this bar does not seem very convincing at the beginning. The number of people allowed inside is also limited. However, the cocktails are worth it and the unique ambiance is reminiscing of Italian cafes in the 1920s.
To accommodate my penchant for walking, I chose to stay at WRAP on Southbank located on the Yarra River area - a stone's throw from the CBD. Adapting a serviced apartment concept, WRAP on Southbank is taking inspiration from Melbourne's iconic Art Centre spire tower as well as Beijing's Bird Nest Olympic Stadium. The building façade features a prominent frame that coils around its exterior, giving it an immediate skyline presence and also its eponymous name. Offering spacious 1 and 2 bedroom apartments with stunning city and river views, this establishment is complete with facilities such as an indoor swimming pool, a sauna, a well-equipped gymnasium and a beautifully designed café cum bar.
I have been visiting Australia and Melbourne for years, but this time, I have truly fallen in love with the city!
Photos by Erza S.T. and Minor Hotels