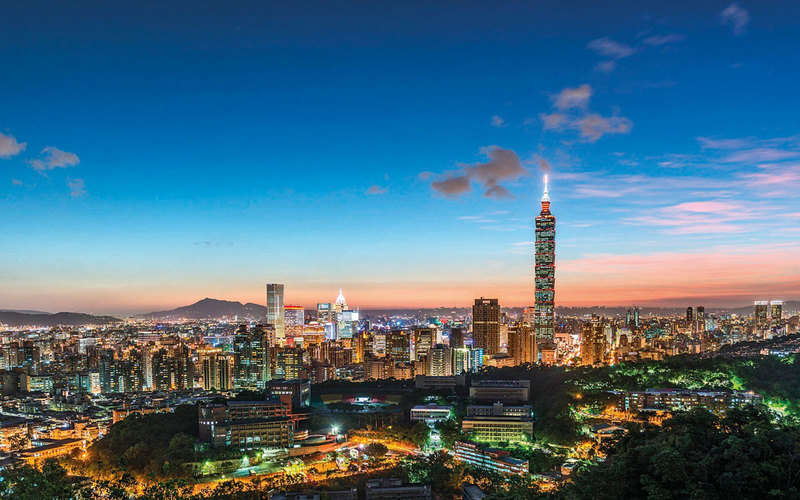 Offering a plethora of treats, trinkets and fun activities, the night markets in Taiwan are too good to pass up.
I recently found myself in Taiwan in a trip sponsored by the Taiwan Tourism Bureau, and I was completely amazed at what the country has to offer. Taiwan is very well-known, especially for a part-time tech junkie like me, for its technological advances. The country (or state depending on your political view) is home to some of the best computer brands in the world, including HTC, Acer, Asus and MSI. However, I discovered how that was only the tip of the iceberg.
The people of Taiwan are friendly. They pride themselves on being very open-minded to modern progress and ways of thinking, and this is probably why they are very welcoming towards tourists.
My trip took me to four cities in seven days, and I tried to interact with the locals as much as I can wherever I went. These spontaneous interactions were some of the highlights of my trip, among many others. Taipei, the capital, is a vibrant city teeming with architectural marvels like the Taipei 101, the highest skyscraper in Taiwan and formerly the world's tallest building at 101 floors high. As expected of a thriving modern metropolis, high-end malls are commonplace and some are quite packed, but I've discovered that this is not where the action is.
Roaming the Night Markets
Night markets for most Taiwanese middle class are like upscale malls for youths and jetsetters Indonesia. Their first destination after hours are often night markets, or areas with clusters of shops consisting of foods and fashion retailers. Throughout four night markets in four different cities, I've noticed a consistent mix of tourists and locals, all enjoying the scene, from tasting various small bites, shopping for clothes, playing crane games (every night market has these in abundant), walking around exploring every alleys, even interacting with street artists and performers.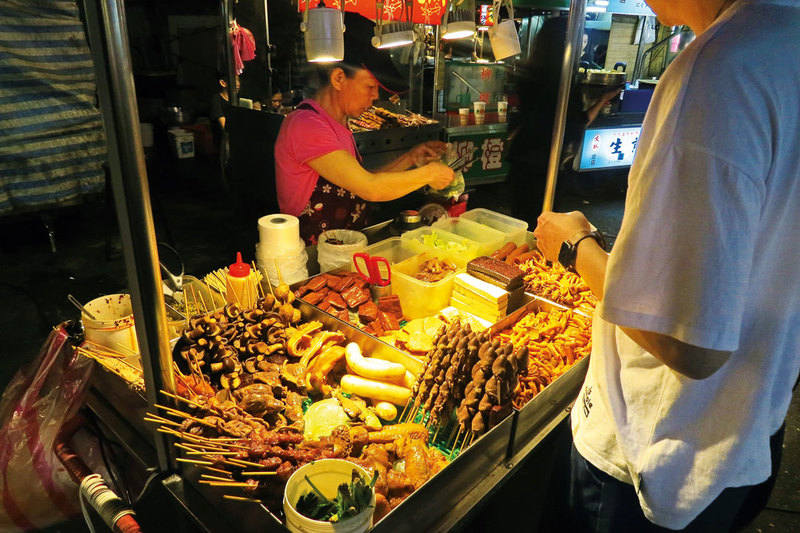 I was exploring Ruifeng Night Market in Kaohsiung one evening doing my usual routine—stuffing my face with delicious street foods, comparing prices, trying to engage random strangers in conversation. I was getting good at guessing which local face wouldn't mind talking and which ones are shy, until this young lady working at a typical phone accessories stall returned my greeting with a "Good evening to you as well. How are you?" in an accentless, almost corporate tone. I had to stop and chat. Turns out, she worked for Tesla until they unfortunately shut down a few months prior, and she had no choice but to take up her current work.
Another interesting interaction was with a chef selling spiced vermicelli by an old temple turned street food centre. His was a mobile stall kept very neat and almost professional. I was not surprised when he later revealed that he is a sous-chef at a local five-star hotel by day. The vermicelli, served in a disposable paper bowl with garlic, thyme, chili and a thick hot-and-sour broth, could have easily been served at an upscale Italian bistro—it was that good.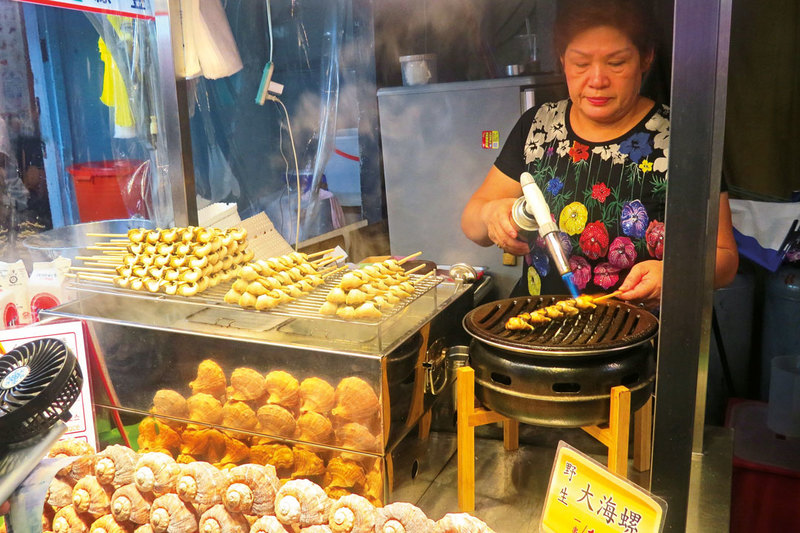 I stopped upon noticing a shop displaying water-filled open tanks of varying sizes densely populated with crayfish. First I thought they were selling them, but then I saw a char-griller. A couple was sitting by one tank as they played with miniature fishing pole with a flimsy string and a hook at the end of it. They were fishing—laughing and teasing each other in the process! Apparently you pay for a limited number of 'fishing poles' that breaks easily and try to hook as many crayfish as you can. The poor (but delicious) crustaceans would then be grilled and seasoned right there and then. Naturally, I plopped down by one tank, paid for some poles, failed to get anything and then gave up. Luckily, the shopkeeper had some pre-made grilled crayfish ready and I bought those instead. They were cooked to perfection and delicious. I also managed to find out the shopkeeper, too, had a day job. He was an IT specialist at a major tech brand.
My point is, Taiwanese from all walks of life roams the night market every day, and especially on the weekends. And I soon found out why. By my fourth night market visit, I noticed patterns. The stalls follow a loose regulation of size, type and placement so as not disrupt human traffic. The streets were clean yet there were no street cleaners like in Jakarta. I notice how people carry their trash around until they find a disposal bin. Most things appear random at first, but they actually follow neat patterns, and this makes it very easy for anyone to enjoy a good session of night market roaming.
A brief overview about food and drinks you can find at these markets. They are highly diverse—in one stall you'll find vermicelli, while another close by offers grilled sausages served kebab-style with a 'secret' rich-flavoured seasoning paste and mixed veggies. There were oysters and lobsters wrapped in mozzarella. Torched beef and pork ribs were one of my favourite. And, of course, this was Taiwan, the country that started the bubble tea phenomenon. I tried two of the most famous brands—the ones that people queue for hours to get in Jakarta—and they were, I confess, pretty enjoyable once I was able to forget the calories contained in each.
When in Taiwan, there is no excuse not to visit one of their night markets. Especially if you are, like me, a very curious traveller and avid food enthusiast. You will not be disappointed. There's plenty more that I can share from this lovely trip, but I'll save them for next time: travel recommendations, cultural tourism spots, natural attractions outside the big city.