The largest, most vibrant and well-visited artisan market in Australia lies in Eumundi, Queensland. Starting with a mere three stalls in 1979, it now thrives to hold over 600 stalls attracting a dizzying annual visitation of 1.6 million people.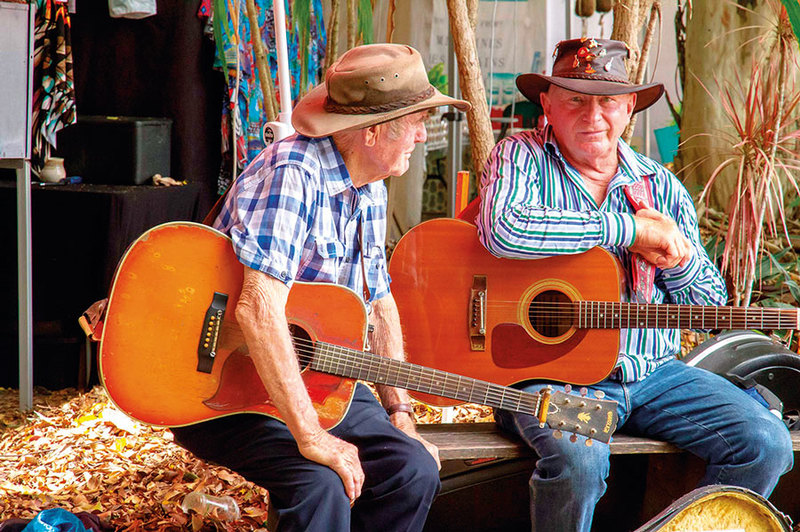 The Original Eumundi Market provides a varied arrangement of culinary choices, shopping booths, and entertainment shows. The diverse array of talented people create a positive community that supports young local businesses and promotes a healthy, free-spirited lifestyle.
I could not have been more overjoyed than when I stepped into the rush of excited morning buzz. Flowing masses of people strolled through the small cobblestone passageways past dozens of little open tents, each unique of content yet all interlinked by the Eumundi Market.
The first thing I saw when stepping onto the market grounds was the abundance of small tents lining the street sides. People swarmed the narrow paths, much like bees in a nest. My eyes kept readjusting, wanting to take everything in while accessing the contents. I scanned and scavenged for goods to my liking and found myself in an overwhelmed yet satisfied state by what was being offered. True to its motto, all products are handmade, personalised, and ever so tempting to buy. A wide range of products from a rainbow assortment of healing crystals to natural leather, soaps, paintings, and antique model cars; everything you could dream of.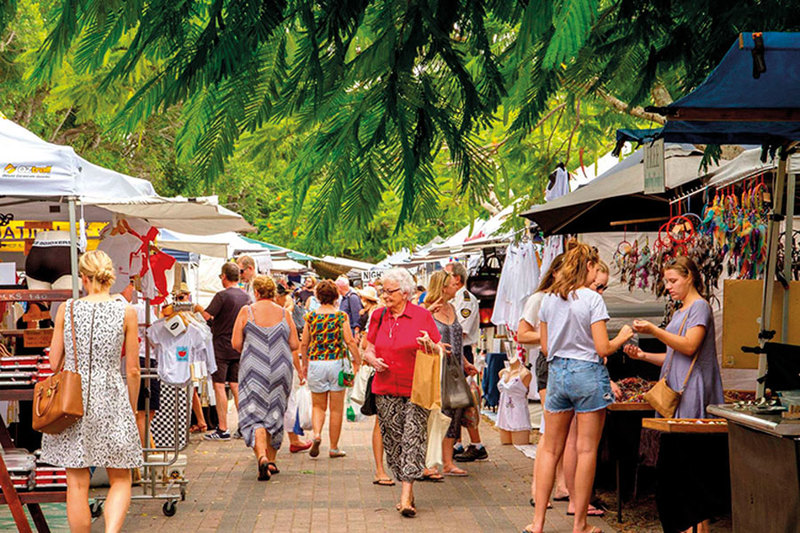 Charming trinkets scattered on display tables, ten dollar dreamcatchers, locally designed fashion clothing, hats, tea bags, and dainty jewellery. It's a true haven for finding unique souvenirs and gifts. All creations are exclusive, making the purchase even more memorable and valuable. I was content there with my new agate slice and silver toe rings, holding them close like age old prized possessions. I was looking for special, made with love items, and I found my treasures at the Eumundi market without difficulty.
Not only can you see the market from far with its distinct billboard, you can smell it drawing you in like a tempting love potion. Around the back of the market, there is an assorted selection of culinary treats. The fresh and healthy options made it all the more harder not to splash out and indulge in everything I desired. The soft smell of fresh bread and petite cakes mingled with the strong spices of the Turkish kebabs. Since all was handmade, fresh and mostly organic, prices ranged from 4 dollars for a coffee or juice, to around 9-15 dollars for a decent portion of a meal or snack - a reasonable price for a healthy, handmade, and filling menu.
My curious taste buds explored the savoury Italian focaccia and cooled down with salted caramel vegan ice cream. Japanese stalls were neighboured by those from Mexico, Italy, followed by juice bars, bakeries, and coffee cars. Sounds of grinding blenders competed with sizzling hot plates and beeping espresso machines. Nothing in this combined kitchen was too exotic, it was an orchestra of complementary cuisines.
Text by ISA SCHULTING