Keeping the excitement of romance in a relationship has proven to be quite a challenge for many couples. Most of them usually fall under the spell of the daily routine: they have a good life but it feels like a constant repetition - like a time loop where every day is just the same, similar to Bill Murray's experience in 'Groundhog Day'. Boredom is slowly creeping into your relationship and expels signs of passion and lust. If you are feeling all the symptoms above, it means that you are in dire need of a holiday - and not just any holiday. You need a romantic getaway!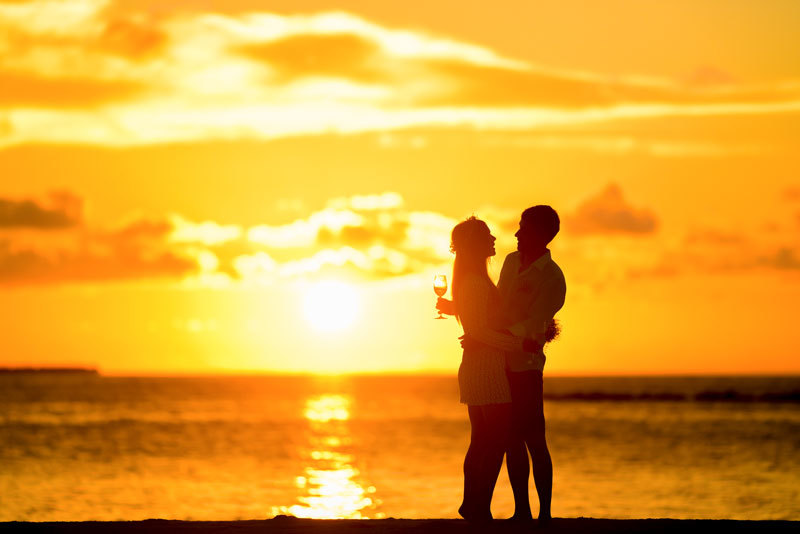 Many romantic getaway offers focus on the destination. Cities like Paris, London and Rome are often hailed as romantic getaways for couples. There is nothing wrong with these destinations, they are enchanting and beautiful. However, if you are looking for a more unconventional destination with a dash of adventure to create your own unique romantic memories, then you might be interested in visiting one of the following places.
Chengdu, China
f all the great cities in China, Chengdu is most likely never referred to as a romantic getaway destination. As the capital of China's southwest Sichuan province, Chengdu is a big and vibrant industrial city. There are a few reasons why I include this city in my list. Chengdu is a metropolitan city offering a high-end lifestyle, but it also has a charming historical side that is well preserved. More than that, Chengdu is also known as the panda capital and for its delicious cuisine.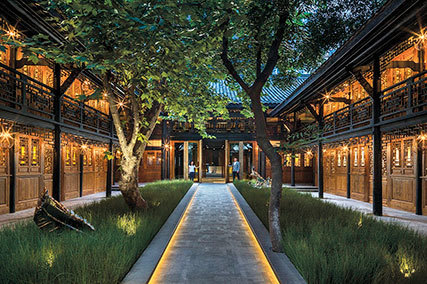 Your romantic holiday in this city must start by choosing the right hotel - and The Temple House perfectly fits the bill. This beautifully restored Qing dynasty heritage building was once the place where scholars from around the world would stay while studying at the Daci Temple, located nearby the hotel. Over the course of time, two buildings with 100 modern guest rooms and 42 adjoining service apartments known as The Temple House Residences were added.
To impress your loved one, book the Temple Suite inside this hotel. The spacious 90 sqm room radiates a sexy yet tranquil atmosphere and includes a separate bedroom and spa-inspired bathroom with a unique oval bathtub to add to the couple's fun. Visit Jing, the speakeasy-style lounge and bar at the hotel, to have a bit of a night out experience and the pleasure of "to see and be seen" while in Chengdu. If you desire a more private moment with delicious vegan food in a historic Chinese courtyard setting, then Mi Xun Teahouse is the place to go and linger.
The city also offers a wide range of activities you can engage in as a couple. Visit the Chengdu Research Base of Giant Panda Breeding, located on the outskirts of Chengdu. Set in nature for the pandas to roam in their original living surrounding, spending a few hours at the research base is a very unique experience. Couples who love shopping and indulging in great local delicacies should go to Jinli Ancient Street. A very famous and well-preserved street since the Qin Dynasty in 221BC and with all its original houses preserved,Jinli street has been transformed into a leisure place where you can find great local artisan craftsmanship and delicious food.
Jaipur, India
The entire country of India is like a fairy tale for me. Steeped in exoticism and mystery and boasting vibrant colours, tastes, aromas and movements, India is a country that has never ceased to amaze me. If Paris is deemed the city of love, then India has Jaipur, a city that is known as the backdrop of the love story between the beautiful Maharani Gayatri Devi, Rajmata of Jaipur and HH Maharaja Sawai Man Singh II. This tale of love is considered to be one of the most interesting royal stories of modern India.
To capture that romantic essence, Amanbagh, located 90 minutes from Jaipur, is the perfect place to start. Built as a modern version of the dreamy Mughal Palace using pink pale sandstone, this Aman resort is designed for couples who are interested in rejuvenating their relationship in an exclusive retreat. Surrounded by 48-acres of lush garden, Amanbagh - which translates 'peaceful garden' - features 32 spacious suites, some complete with private pools. It is a place where relaxing under the sun by the edge of a stunning swimming pool and getting a couple's massage at the spa have been elevated to a form of art.
Surprise your loved one by arranging a private dinner in one of the ancient pavilions by the river nearby. In this romantic set up, Executive Chef Bhargava from the resort prepares the most romantic candlelight dinner. In the morning, ask the hotel for a sumptuous breakfast at the ruins of Bhangarh city that was built in the 17th century. It is quite a memorable experience to welcome the sunrise in those ancient ruins and surrounded by amazing nature while savoring a great breakfast selection that comes with your own private butler.
To learn more about the love story of the Maharaja and Maharani of Jaipur, visit Hawa Mahal palace. Known as the pink palace as it is made of sandstone, it will show you the opulent side of India and take you on a journey to the past. If you are lucky, you might even catch a glimpse of the current Maharaja who is still residing there.
Istanbul, Turkey
Since my first visit to the country a decade ago, Istanbul has captured my heart. It is one of my personal favorite destinations and a city that I would like to visit again with my beloved someday. Like Chengdu and Jaipur, the city of Istanbul elegantly combines great history, an amazing culinary scene and many unconventional romantic spots. It is a city where East meets West, literally.
At the moment, the city is covered in snow - a rather rare occurrence. As a result, Istanbul looks simply magical. Wandering around the Blue Mosque, Hagia Sophia, or taking a stroll along the side of Bosphorus strait with your loved one in this picture-perfect winter scene will surely create unforgettable memories.
One of the best spots in this city - and not yet overrun by tourists - is called Pierre Loti. A slightly hidden hill with a perfect view of the Golden Horn, Pierre Loti is actually the name of a café on that site, which was owned by a famous French writer called Julien Vlaud. Since the 18th century, Pierre Loti has become a favourite place among the locals. The best (and most romantic) time to visit is in the morning when it is still peaceful and quiet. You can sit in front of Pierre Loti Café where they provide a beautiful alfresco setting and sip the famous Turkish Coffee. And, just a friendly hint, this place is perfect to 'pop' the question.
To continue your romantic journey, I highly recommended you to stay at Ciragan Palace Kempinski by the Bosphorus. Known as one of Istanbul's most renowned landmarks, this hotel is popular among celebrities, dignitaries, royals, and high-end travellers thanks to its opulent uniqueness, excellent and sincere service, and amazing food outlets. A former Ottoman palace turned into a five-star hotel, Ciragan Palace showcases the stylish and grand design of Ottoman architecture from the 18th century.
Book a romantic fine dining experience at the hotel's award-winning Tugra restaurant, located on the first floor with a breathtaking view of the Bosphorus. Executive Chef Sezai Erdogan who was inspired by recipes documented in the archives of Topkapi Palace will surely impress you and your partner. During the day, you can enjoy the hotel's signature Turkish hammam experience for couples at the spa managed by Sanitas. Or you can just have a lazy day, breathing in the view of Bosphorus from the heated outdoor pool, simply one of the best rejuvenating activities for body, mind, soul - and a renewed spark of love.