If you're after peace and quiet, find solace in the secluded grounds of Ayung Resort Ubud who are now offering a complimentary 4th night stay for those in need of a longer respite:
Cascading down the valley that surrounds the Ayung River, hidden in a thicket of tropical forest that defines the very nature of real Bali, sits Ayung Resort Ubud. Lovers of nature, of art, of peace find themselves drifting into this cultured destination, delighting in the refined pleasures and luxuries offered daily at Ayung.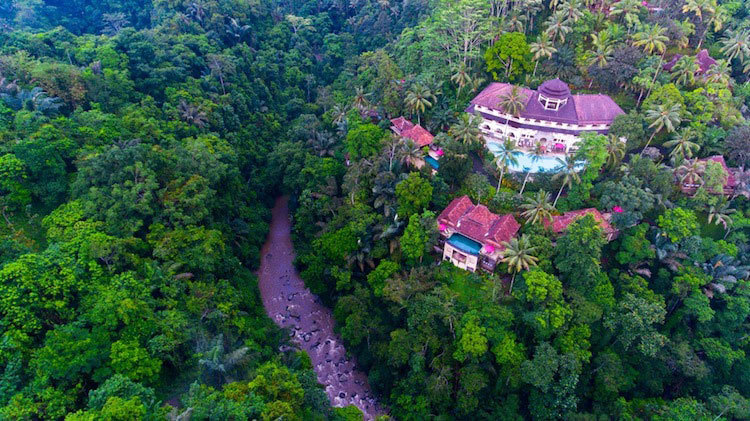 The resort enjoys views of the opposite valley bank, a rich, green wall of vegetation that remains a pleasure for anyone gazing out. This, along with the forest that surrounds Ayung, is becoming a cherished rarity in Bali; quiet, undeveloped areas are harder to come by these days. But Ayung has managed to preserve this ambience, the gift of seclusion, the resort's pride and joy. Whilst home to numerous private villas, all made of traditionally wood-carved joglo's that showcase a blend of luxury and tradition, guests staying at the resort's hotel rooms enjoy the very same view of this expansive green valley.
The best way to describe the rooms of the Dewi Sita Wing is plush; a king-sized four-poster bed to sink into, with goose down pillows, marble lining the floors and the palatial-sized bathroom and of course all your modern amenities – but you won't be needing any of those here. No, a step out onto your private balcony and you'll find what you came looking for.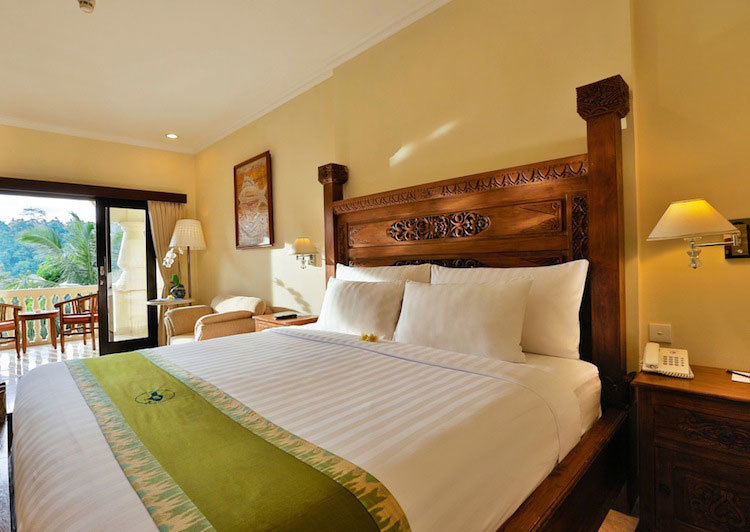 The Dewi Sita rooms present touches of art and local culture, like the wood-carved bed frame, or the hand-picked art that hangs gracefully on its walls. In fact, the whole resort ground is peppered with art – statues, paintings, statues, artifacts, and even a wall carved into Indonesia's most iconic monument, the Borobudur Temple. Even Ubud monkeys tend to wander the lower grounds in artistic curiousity. The monkeys are but proof of Ayung's natural setting which must be shared with the real 'locals'.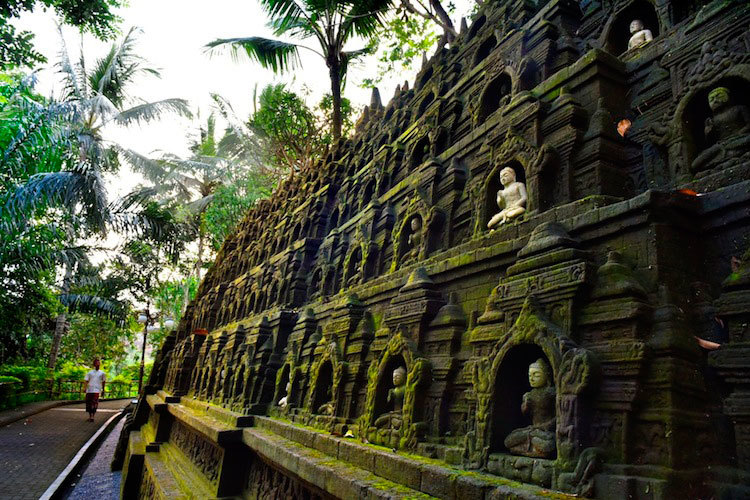 Now, whilst seclusion often means isolation, Ayung challenges this idea. Only 15-minutes to the town of Ubud, in which Ayung has many connections with top restaurants and tourist sites, staying here offers the best of both worlds. Although, with its own fine dining Restaurant (Wijaya Kusuma), a fully-equipped gym, daily activities and a spa experienced in the finest traditional therapies (Dewi Sri Spa), why would you ever want to leave?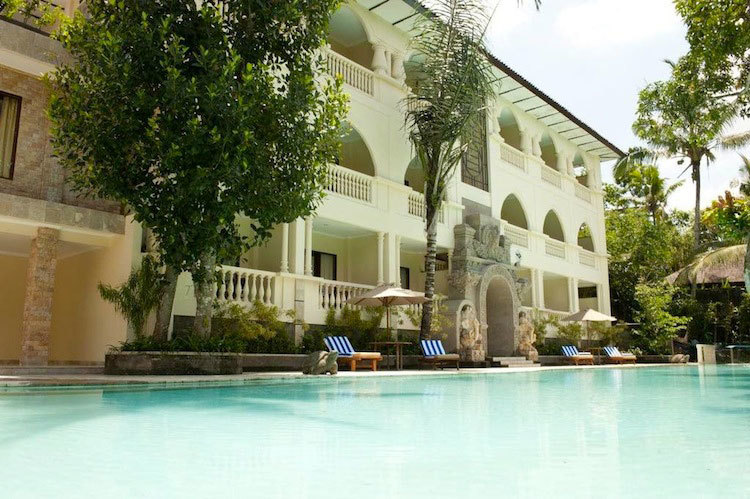 Escape for longer: Stay 4, Pay 3
To those in need of a long respite, enjoy a complimentary fourth night if you stay three consecutive nights in one of Ayung's Deluxe Sita Wing Rooms.
Ayung is also offering on top of that:
free one way pick up from the airport
free late checkout at 2pm, according to availability
10% discount for all Beauty and Wellness treatments
Daily gourmet breakfast at Wijaya Kusuma Fine Dining Restaurant
Daily afternoon 'High Tea'
Complimentary mini bar, replenished daily
Free shuttle service to Ubud
complimentary yoga class daily and complimentary trekking experience. Again, why would you ever need?
Offer ends 30 June 2017. Book Here Now For Your Long Escape.
Ayung Resort Ubud
A : Desa Melinggih Kelod, Banjar Begawan, Ubud
T : +62 361 900 1333
E : [email protected]
W : www.ayungresortubud.com