With its breathtaking landscapes and mystical flair, Ubud - often referred to as the center of arts and culture on the island of Bali - has fascinated artists and travellers for centuries. The luxury resort Amandari reflects the strong cultural heritage of the region.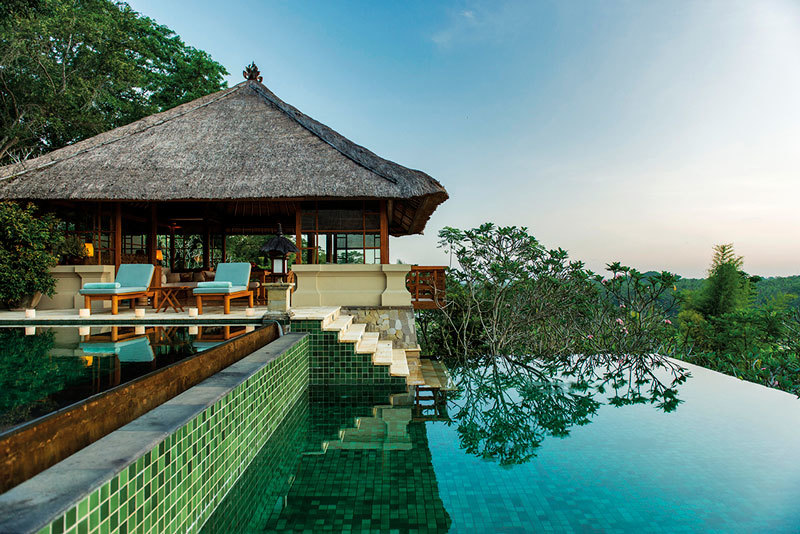 Aman Resorts have long been synonymous with luxury, comfort and outstanding service. The award-winning Amandari, located on the outskirts of Ubud, first opened its doors in 1989 and is one of the oldest properties of the group, second only to Amanpuri in Phuket, Thailand.
Designed in the style of a traditional Balinese village, staying at Amandari feels like discovering a little piece of heaven on earth. The tranquility that surrounds the property is almost surreal, as if time has stood still. The spirit of Ubud is palpable at every corner, be it in the hand carved stone walls made by local artisans, or the villas that were built using local materials, including the teak, thatched grass, bamboo and stones.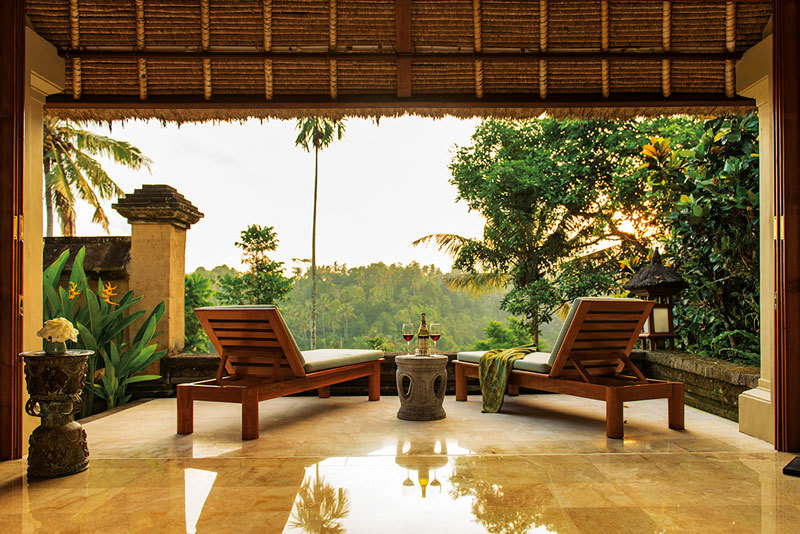 Amandari comprises of suites and villas of different sizes, all of which guarantee complete privacy and stunning views of either the valley or the rice terraces. Some feature a private pool. The interior is of understated elegance, with floor-to-ceiling windows that allow the sunlight to flood in during the day.
The open-air restaurant overlooks the main pool and the Ayung Valley, serving a hearty breakfast in the morning and culinary delights using mostly locally grown produce in the evenings. As a special service, Amandari offers picnic hampers for guests who would like to discover the scenic surroundings without having to go hungry along the way.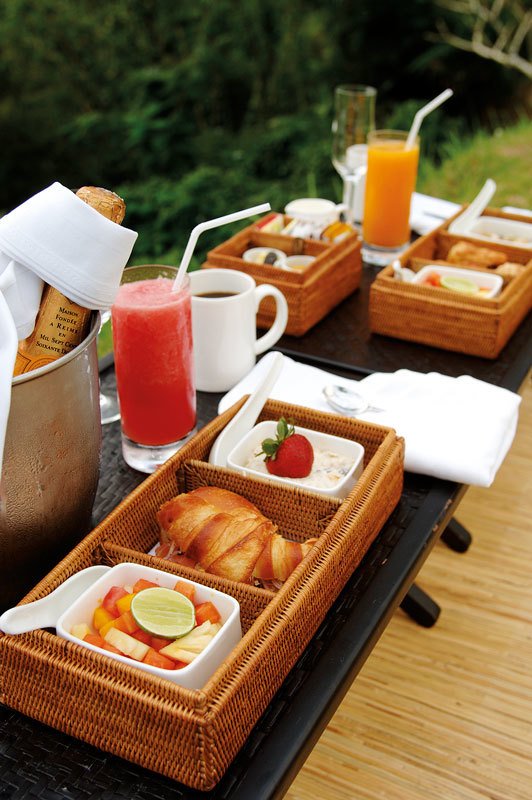 The excellent staff elevates hospitality to a whole new level. With quiet determination and honest friendliness, they anticipate their guests' every need without ever being overbearing and ensure a hassle-free and relaxing stay: no request is too extravagant, no detail too intricate.
For those eager to explore Ubud and its surroundings - temples, museums and art galleries - Amandari provides a car that will drop off and pick up guests at designated points of interest. But it is easy to lose track of time at the resort by simply lounging on the cozy daybed, taking a refreshing dip in the pool, taking a walk around the property or surrendering to the healing hands of one of the massage therapists at the spa.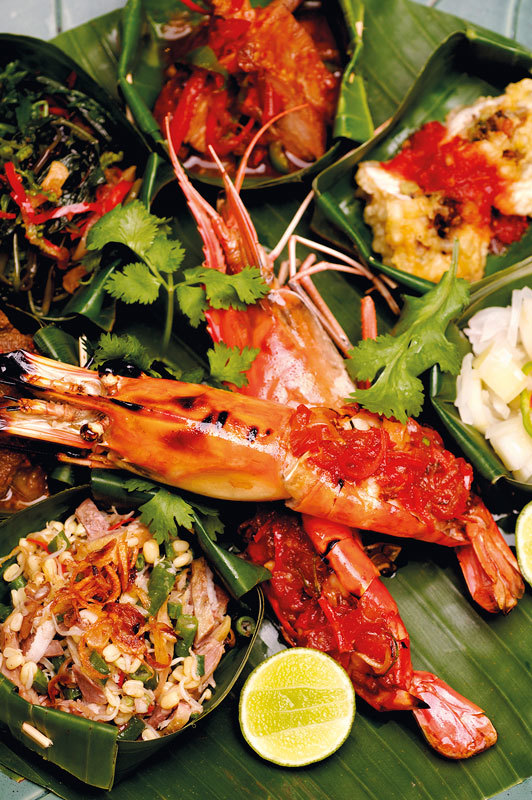 And as is to be expected when one comes across a place of such serenity and peace: it will leave you yearning for more.
Amandari
Amandari Kedewatan, Ubud
Ubud, Bali, 80571
www.aman.com/resorts/amandari