The multi award-winning, independent 5-star hotel Royal Ambarrukmo Yogyakarta has recently added a kids club and playground.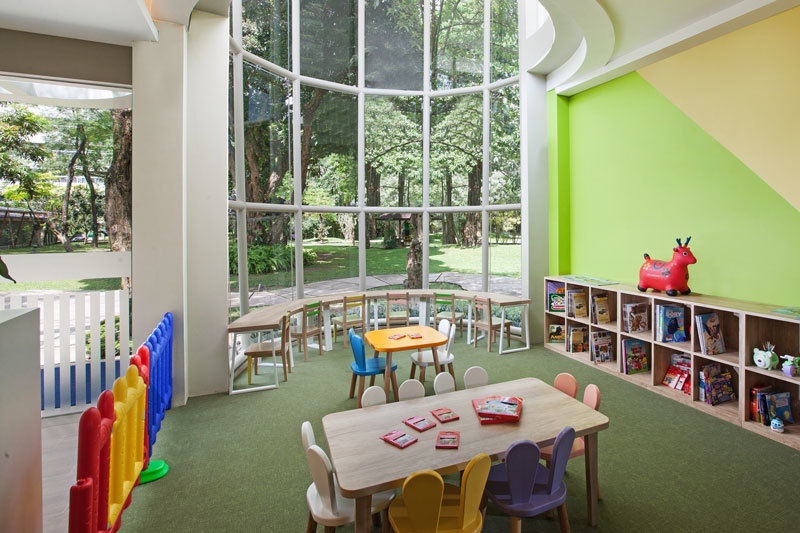 Located just 7 km, or 10 minutes, away from the Adisucipto International Airport or from downtown Yogyakarta, is The Ambarrukmo, an integral family leisure & MICE destination comprising the award-winning 5-star hotel Royal Ambarrukmo Yogyakarta.
It also features upscale shopping mall Plaza Ambarrukmo, 4-star hotel Grand Ambarrukmo, heritage site Kedaton Ambarrukmo complex, the authentic Nurkadhatyan The Ritual Spa and a large space of conventions at The Kasultanan Ballroom.
Nestled in the large well-maintained Royal Garden, The Royal Kids Club & Playground has been serving junior guests since December 2017. The newly built area is divided into five sections for little ones to enjoy while in the hotel.
There is a playground on the outside with swings and slides, while the inside has a premium toys field, drawing & reading corner, kid-friendly PCs, a PlayStation room with wide LED TV, ball pool and trampoline and also a bedroom for mothers needing to feed their babies - or for children to rest should they want to take a break from playing all day.
Open from 8 AM to 6 PM daily, The Royal Kids Club & Playground also hosts two nannies to watch over young guests. Committed to be a home for the family, Royal Ambarrukmo Yogyakarta has also prepared a healthy kids' menu which can either be taken the restaurant or in-room (which is available 24 hours a day). There is a dedicated Kids Pool, in-room baby cribs by request and a comfortable bed set up for comfortable sleep.
Plus, Plaza Ambarrukmo, one of the best shopping malls in town, is a short walk from the hotel.
Royal Ambarrukmo Yogyakarta is also near some of the major destinations in the area including Candi Prambanan & Keraton Ratu Boko, Malioboro & Royal Palace, Taman Pintar educational museum, the stunning natural landscape of Gunung Merapi and many more.
Featuring 247 rooms & suites - from Deluxe, Premiere, Junior Suite, Executive Suite to Ambarrukmo Suite - the rooms are remodeled and furnished in modern-elegance style, featuring premium bedding with pillow-top mattresses. Amenities for suites are all from Salvatore Ferragamo. All rooms feature a private balcony, with commanding views of Mount Merapi, the Royal garden or the city.