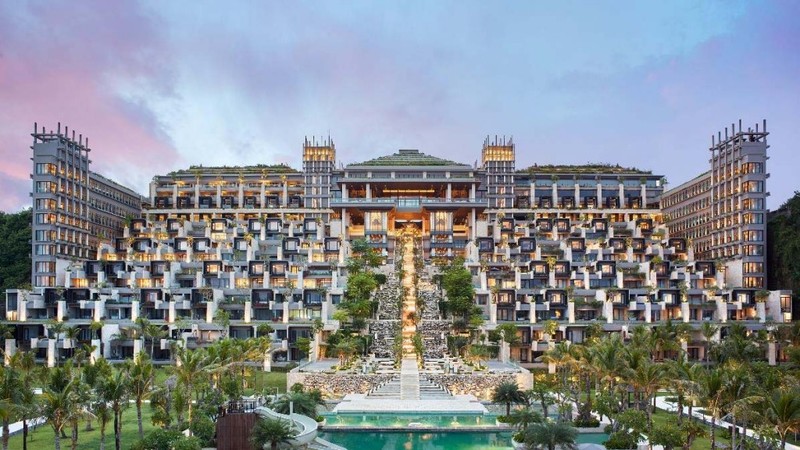 Spread over 14 hectares of land on the southern slopes of Nusa Dua, Bali, the luxury resort features 475 rooms, speciality suites, exclusive villas, numerous dining venues, a unique spa, spacious meeting facilities and alluring chapels. With opulent space and outstanding service, the exceptionally well-designed resort has established a loyal following very quickly and gathered numerous awards throughout the year, including being crowned with four different awards by the World Luxury Hotel Awards. Koral Restaurant is 2020's Best Luxury Unique Experience; Apurva Spa is Best Luxury Spa Resort; while the resort itself received Best Luxury Resort and Best Overall Hotel of the Year 2020.
As the holiday season approaches, the resort launches a fine collection of gastronomic promotions across the resort, set to create unforgettable memories for couples and families. The resort's talented team of chefs will bring their diverse expertise together to prepare world-class festivities at Koral, Izakaya by OKU, Reef Beach Club and Pala. With their unbeatable craftsmanship skill, Michelin-starred background and passion for culinary arts, the chefs will delight you through elevated festive celebrations. The resort's very first Christmas tree lighting ceremony will take place at Pendopo Lobby on 10 December, while the resort's own team will unite as the Apurva Choir to sing joyful Christmas carols.
Not only offering a delectable culinary journey, but The Apurva Kempinski Bali also invites guests to make the most of their time at the resort by spending quality time with their loved ones. Jalak Family Club, the resort's interactive indoor and outdoor space, will entertain guests with their array of festive activities. Watersports activities, as well as lively programmes such as tie-dye- making and a mocktail class, will engage all family members in a fun atmosphere.
When New Year's Eve arrives, the iconic Pendopo Lobby will be a grand stage where the celebrations will ascend to the highest point. A feast-worthy dinner will be prepared to help you ring in the New Year, complete with live entertainment and performances. When the clock strikes midnight, fireworks will light up the sky, signaling the New Year has arrived.
"It's a wonderful time to reconnect with those who are important to us," shared General Manager Vincent Guironnet. "Being a part of the guests' memories this time of the year will truly be an experience that all of us will cherish. It is always a mission of ours to create moments and stories worth telling."
For further information and to make your booking www.kempinski.com/bali