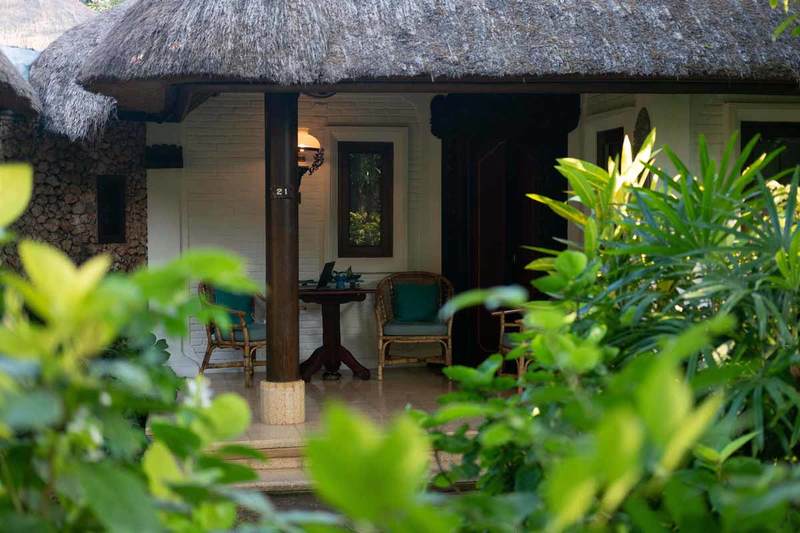 When it comes to a Bali holiday, people tend to search for the newest or hottest hotel at the time, hoping to see what the hype is all about, or perhaps just to see and be seen! Whilst so many gravitate towards these new experiences, many forget the charms of the more classic Bali hospitality, no frills and thrills, just warm service, cosy rooms and a little bit of peace and quiet.
Where does one go to experience such an atmosphere, and do such hotels still exist? Indeed they do: often overshadowed by the newer, louder kids on the block, these quaint stays remain humble favourites to long-time regulars and repeaters. Two places on the NOW! list are Poppies Cottages, Kuta, and Strawberry Hill Hotel, Bedugul; absolute classics that invite you to revisit the classic warmth of Balinese hospitality.
Poppies Cottages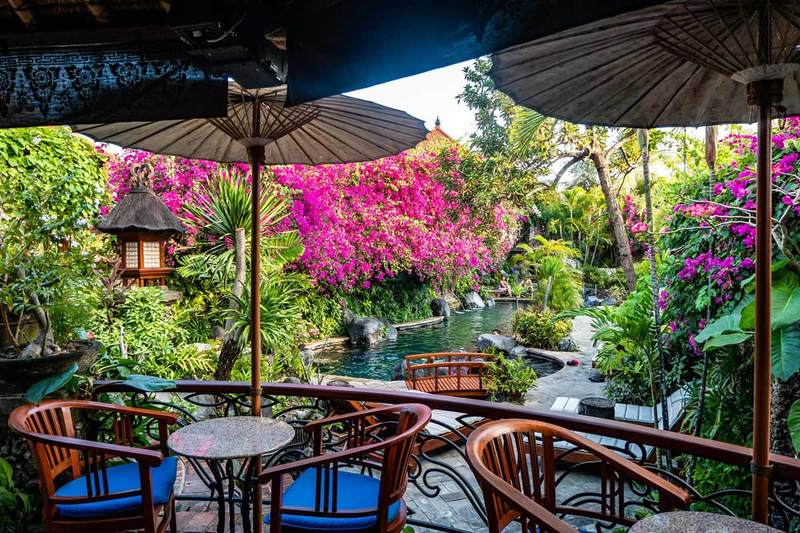 Despite being open for more than four decades, Poppies Bali (or Poppies Cottages) has somehow struck the perfect balance between old charm and modern hospitality. This oasis in the centre of Kuta is a Bali time-capsule, managing to retain a certain classical charm from Bali's yesteryears, some might even say the golden years!
Transporting you back to a different era, time moves slower in Poppies Bali, where their meandering pathways through manicured gardens invite you to just take in the surroundings. Home to just a handful of Bali-style cottages, newly refurbished during the pandemic, the thatched roofs and hand-carved Balinese doors set the scene. The cottages are spaced out throughout the garden and flowerbeds, giving each room a real sense of seclusion.
Many will fondly recall breakfasts served at the cottage porch. A soft knock on the door as the aromas of freshly brewed Bali coffee and the warm breadbasket waft in, followed by bowls of local fruits, yoghurt and a full plate of breakfast. Just as iconic is the Poppies swimming pool, a quiet and humble lagoon bursting with tropical vegetation, bougainvillea cascading down the side wall to give the scene some colour. It's the perfect, private spot for lazy reads under the sun and slow swims to cool off.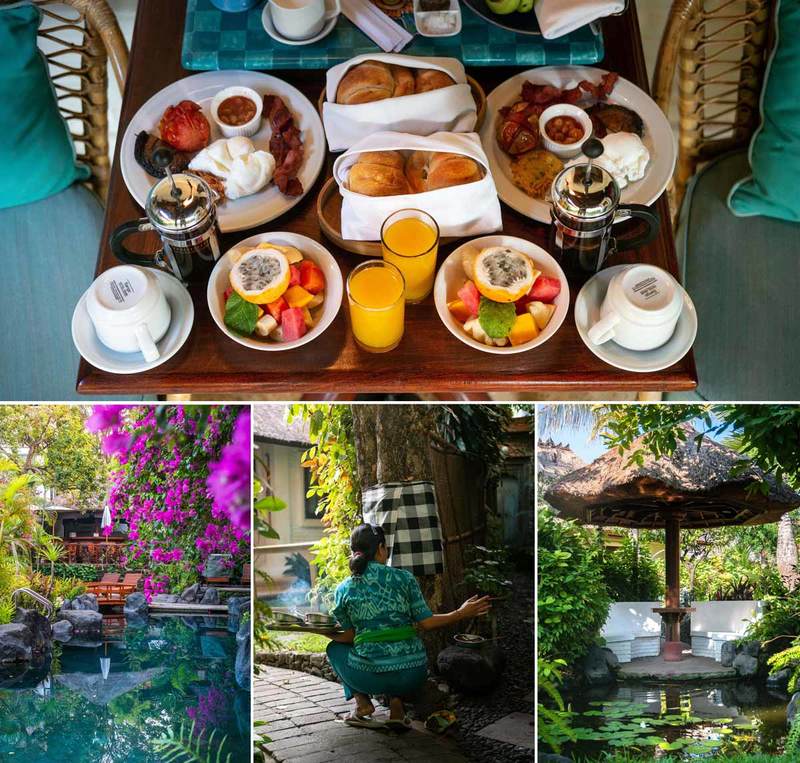 Whilst one of Bali's original and classic accommodations, they have managed to balance their history with hospitality, constantly maintaining and upgrading to stay with the times. What really hasn't change however are the Poppies staff, many of whom have been at Poppies for decades and continue to share their big, warm smiles for their guests. This is certainly one of the main reasons people continue to return.
The Poppies Restaurant is another well-known name and popular establishment, though it remains closed for the moment, in-house guests will still enjoy breakfasts prepared from the kitchen.
poppiesbali.com
Strawberry Hill Hotel
Found in the highlands of Bedugul of central Bali, perched on its own little hill that has views to the distant Agung, Strawberry Hill Hotel is a truly timeless spot. Owned and operated by the same people who run Poppies Bali, this hilltop cottage escape invites you to soak up the fresh Bedugul air.
Here, rows of charming little mountain cottages are found sprawled between a colourful manicured garden. These humble accommodations are the epitome of mountain experience, with a picturesque private terrace where you can enjoy breakfast in the cool, dewy mornings; a bath tub with windows that look out to the gardens and view; and the homey bedroom itself.
The restaurant, also a cosy spot, is not unlike what you'd expect from a ski chalet – complete with a log fire because yes, Bedugul gets cold at night!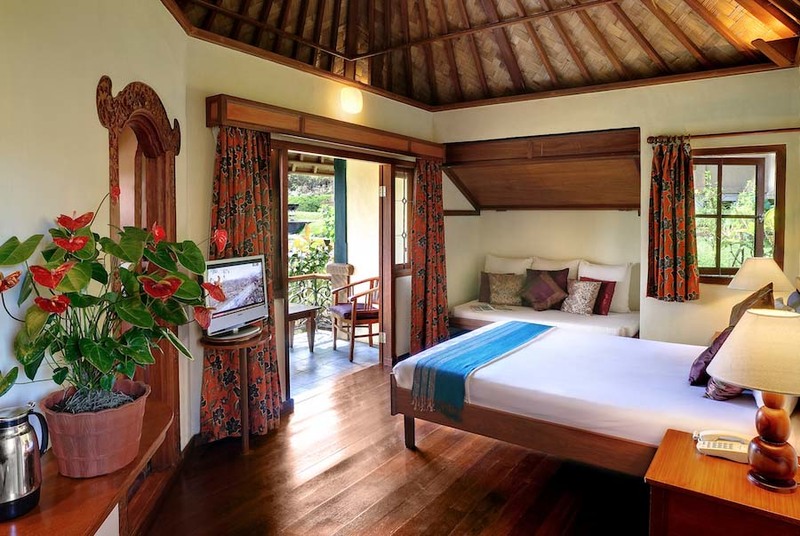 Simple, homemade comfort foods are prepared here from breakfast to dinner. A bar is open and a pool table and darts make up for old-time family fun away from the gadgets. An opportunity to reconnect with the people around you.
The whole place is furnished with old period furniture and there are plenty of quiet spots to sit and read in peace. It's a complete contrast from the south coast, both environment and atmosphere, and one well worth a couple of nights to truly disconnect to wind down properly. The hotel is only a 5-minute walk away from Lake Beratan, where walks along the lakeside make for a great way to stretch your legs and breathe in the crisp air.
strawberryhillbali.com