Located on the east coast of Sumatra, Belitung Island, the Eco Beach Tent features pristine white sands, unsullied sea, granite rock formations, and off-shore islands.
The tents were designed, crafted, and built carefully by the local carpenter with local surround wood and natural elements. The design philosophy was centered on wabi-sabi aesthetic.
Being sustainable and environmentally conscious is the key principle of this development. The construction had a minimum impact on the local environment and natural habitat. There will be an organic farm to provide benefits for wildlife and maintaining the biodiversity in the surrounding environment. The recreational catch and release activity also a part of conservation. The sea turtle conservation program is a must-visit destination where the eggs were stored and incubated until the hatchlings are released back to the sea.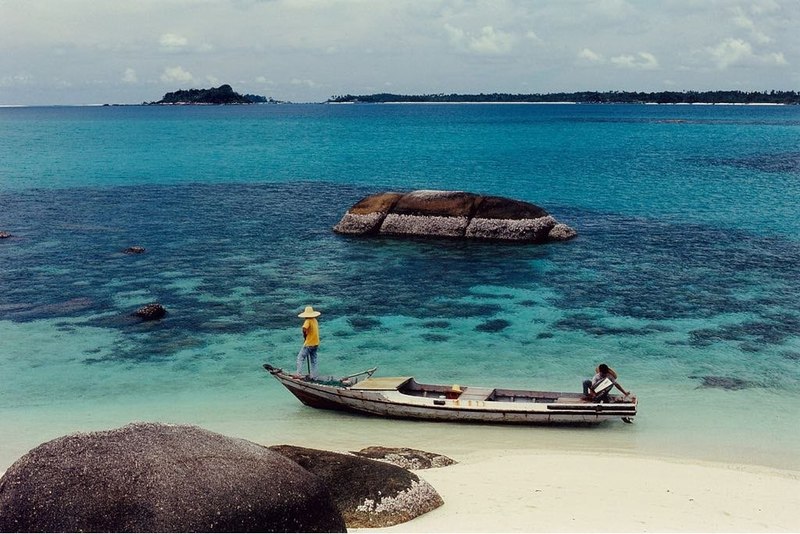 Dining at the Eco Beach Tent always prepared with much attention to detail. Guests can participate in the process of collecting the ingredients. Whether the newly harvested fresh vegetables from the organic garden or the local fish that caught daily in traditional ways. If you are not into seafood, you can order their signature ribs or bone marrow soup that is both succulent and flavourful. Meals can be enjoyed in a spectacular BBQ's intimate group seating.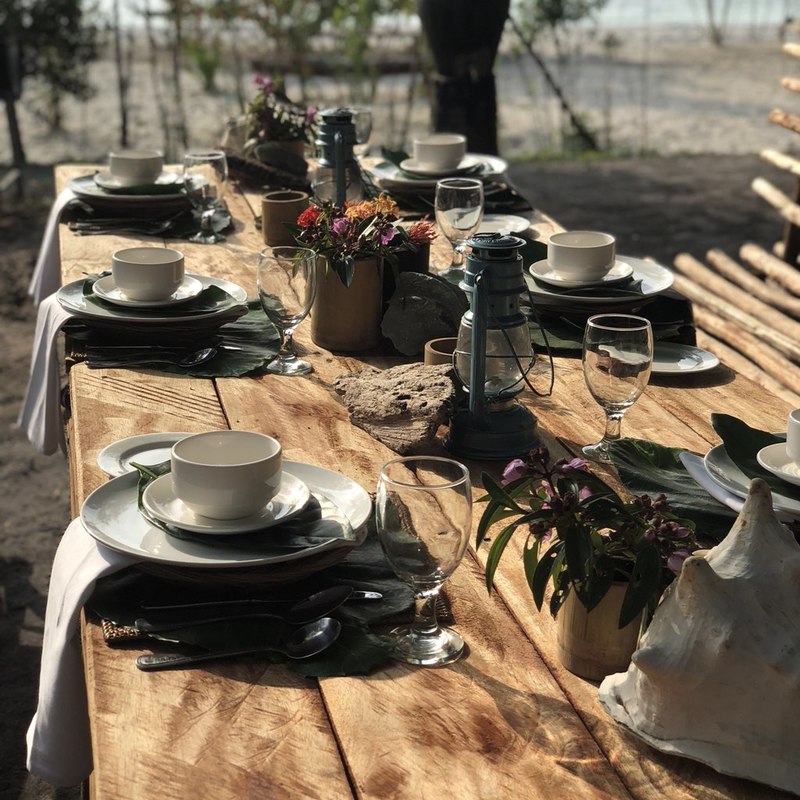 The resort's team can create a bespoke itinerary from water sport to relaxing private island tours. Enjoy the calm shallow sea water by canoe, paddle surfing or snorkeling. Discover varieties of wildlife by 'Catch and release' on the coast of Tanjung Kelayang. Experience caving on Kelayang Island or admire the beautiful scenery of Belitung at the peak of Batu Baginda. The most exceptional activity for the Beach Tent's guests is the chance to have private getaways to the private islands. The trip can begin with having lunch and visit sea-turtle conservation at Kepayang Island and ends at Tukong Island with its clear water and immaculate cove shaped beach. The beach is great for swimming, picnicking, or even having a massage by their experience therapists with far-reaching views of the sea.
For more information visit www.ecobeachtent.com