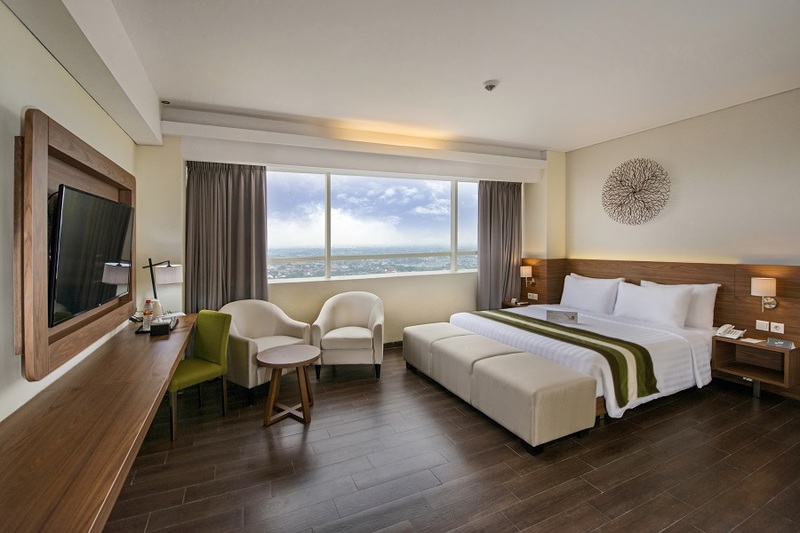 With Eid al-Fitr soon arriving, it means the end of the holy month of Ramadan for Muslims after undergoing month-long dawn-to-sunset fasting. For many, it is a victorious moment after successfully abstaining from the prohibitions of Ramadan. To celebrate Eid al-Fitr, intiWhiz International welcomes you to go on a getaway with your loved ones to their selected hotels.
The hospitality management chain has curated a series of enticing offers to ensure guests experience an amazing Eid holiday filled with love, laughter and happiness. Enjoy the exquisite stay packages from Whiz Hotel, priced at IDR 740,000 nett for 3 days and 2 nights, while Grand Whiz Hotel offers rates at IDR 780,000 nett per night, inclusive of breakfast for 2 persons and many more benefits. Guests can also indulge in the array of tantalising dining options at their selected hotels and enjoy more discounts with bank partners of intiWhiz International.
About intiwhiz Hospitality Management
Established in 2008, intiwhiz Hospitality Management is a hotel management chain that is one of the subsidiaries of PT. Intiland Development Tbk. The brand engages in the hospitality and hospitality business sectors with a vision to become the most popular and fast-growing hotel chain in Indonesia, supported by marketing, reservation and operational systems for all hotel chains managed by intiwhiz International.
intiwhiz Hospitality Management began operations in 2010 with four brands: Whiz Capsule, Whiz Hotel, Whiz Prime, and Grand Whiz. The brand also manages the Swift Inn Aeropolis Airport Jakarta. The Grand Whiz is a four-star hotel that prioritises modern luxury with a space featuring natural nuances and simple characteristics. The Whiz Prime is a three-star hotel with a dynamic hotel concept, while the Whiz Hotel, the Whiz Capsule Hotel, and the Swift Inn Aeropolis Airport Jakarta are two-star brands that feature simple, dynamic and smart hotels.
For more information, call +62 21 571 0099 or email [email protected]. For reservations, please visit their official website on intiwhiz.com