With the Festive Season just around the corner, those seeking nice and affordable accommodation to celebrate and at the same time escape from the hustle and bustle of Jakarta, will find a warm, comfortable and homey stay at Mercure Serpong Alam Sutera.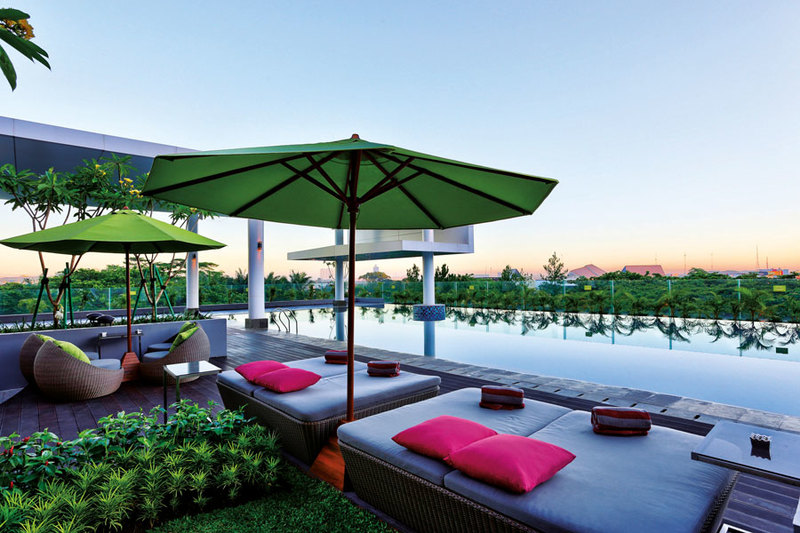 Location is everything. Rightly so for Mercure Serpong Alam Sutera, which stands in a strategic location right at the heart of Alam Sutera, an integrated property in Tangerang.
There's something soothing about the neighbourhood where Mercure Serpong Alam Sutera stands – the greeneries and breeze the result of none other than a green community concept of the property. Pedestrians also enjoy easy access to the four-star hotel of AccorHotels Group. Upon entering the hotel, guests are greeted with a minimalist interior design set in a bright tone.
An important player in the hospitality industry in the Tangerang market, the hotel offers some of the best services and facilities to accommodate both business and leisure travellers.
Mercure Serpong Alam Sutera boasts 171 rooms in four different categories: Superior Room, Privilege Room, Privilege Suite and Executive Suite. Each category emphasizes comfort and practicality with modern equipment and amenities. Hotel facilities include a fitness centre and an outdoor swimming pool.
"As we strive to maintain the best possible services, our hotel has been able to reach 90 per cent occupancy and we're always busy on weekdays. Along with the growth of businesses in the area, the hotel stands ready to cater to the needs of every guest," said Cyril Mas, Mercure Serpong Alam Sutera General Manager.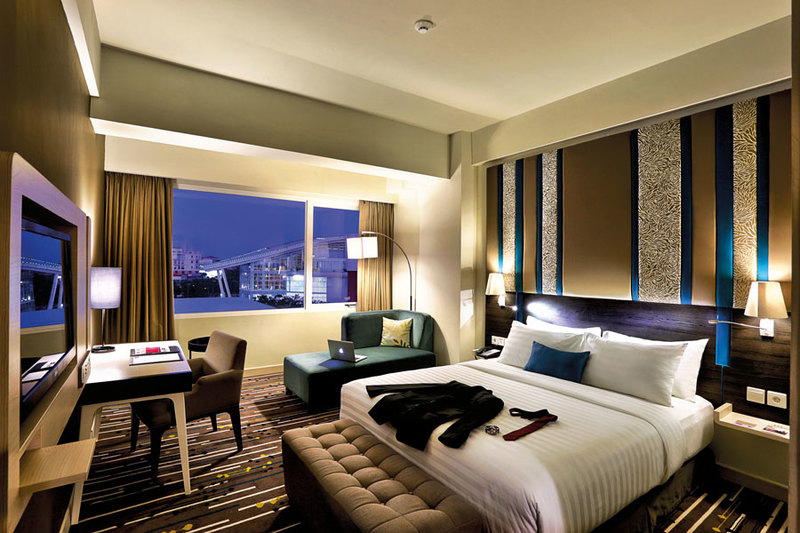 In meeting industry needs for meetings, incentives, conferencing and exhibitions (MICE), Mercure Serpong Alam Sutera provides three meeting rooms that are up to 72 square metres big and can hold a maximum capacity of 50 people. Its Grand Ballroom, at a whopping 550 square metres wide, can accommodate up to 800 people. Facilities include a sophisticated audio-visual system and high-speed wireless Internet access. The private drop-off access allows comfortable arrival, departure and unloading, while the spacious pre-function areas can be used for coffee breaks and other activities before, during and after events. MICE packages at Mercure Serpong Alam Sutera vary from Half Day to Full Day, Full Board Meeting, Wedding, Birthday, Gathering and others, including banquet.
In keeping with the ever-dynamic trends in the food and beverage industry, the hotel makes it a point to always come up with creative new dining ideas and presentations. Guests can indulge themselves with delectable Western and Asian signature dishes at Mint & Pepper Restaurant, Mocca Lounge Bar and Maniz Pooldeck – personally created by highly experienced chefs.
This December, be sure to expect some delicious culinary creations at Mercure Serpong Alam Sutera, giving you ever more reasons to head southwest of Jakarta to usher in the holidays.
Mercure Serpong Alam Sutera
Jl. Alam Sutera Boulevard Kav. 23
Serpong, Tangerang Selatan 15325
T: +62-21 29 668 668
E: [email protected]
www.mercureserpongalamsutera.com