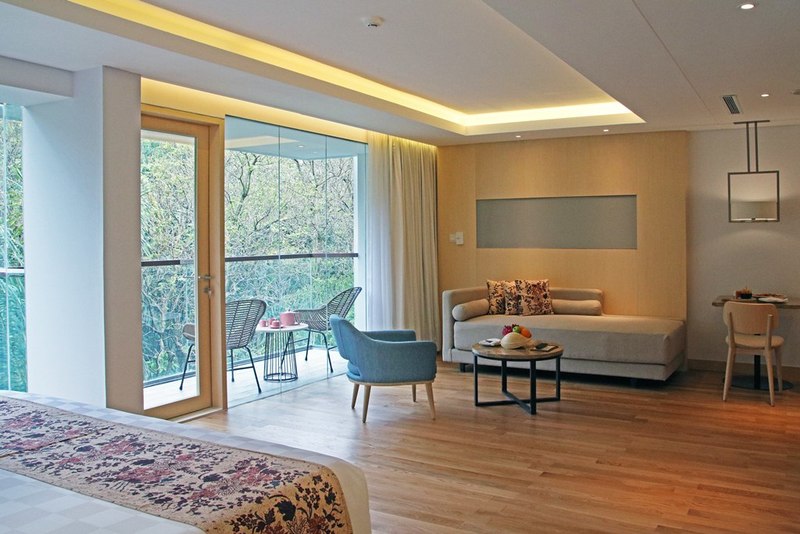 After undergoing the renovation, Padma Bandung recently introduced its new top-class hospitality through its Premier and Family Room, available for avid business guests and family looking for a comfortable stay situated in the uphill of north Bandung.
Upon entering the room, the warm presence from both types is heartwarming. The 62 square meters of the spacious room boasts a complete facility with a highlight of the large window and private balcony with an alluring view to the valley. It is without a doubt, allowing access for fresh air through its natural ventilation.
It's a favourite spot to pamper oneself with nature, hearing the sound of water and chirping birds. It's a very suitable choice for those looking for a short escape from the bustling city of Jakarta.
Surrounded by a calming and shady hill view, these two types of guestrooms are designed with a stunning contemporary interior, accentuating the natural composition with wood flooring. Both Premier and Family Suite is completed with built-in King size bed at 200 x 200cm, separate bathtub and shower with an open view to outdoor, all exclusively design for ultimate indulgence.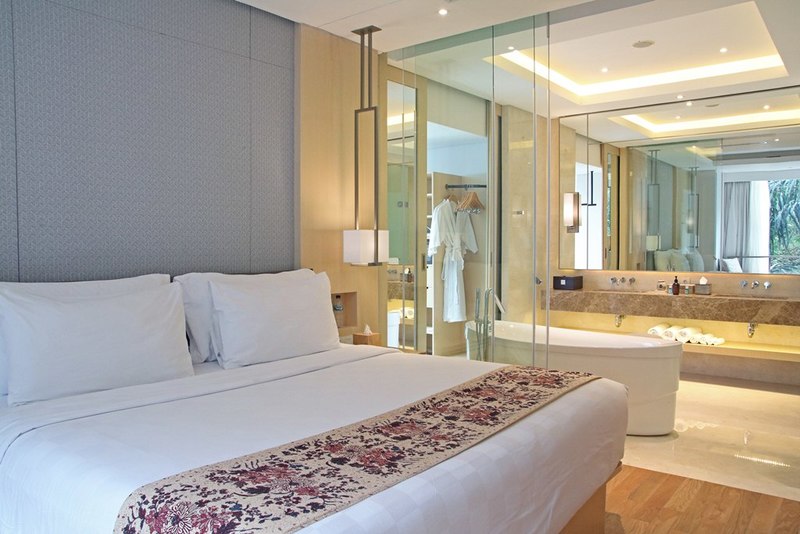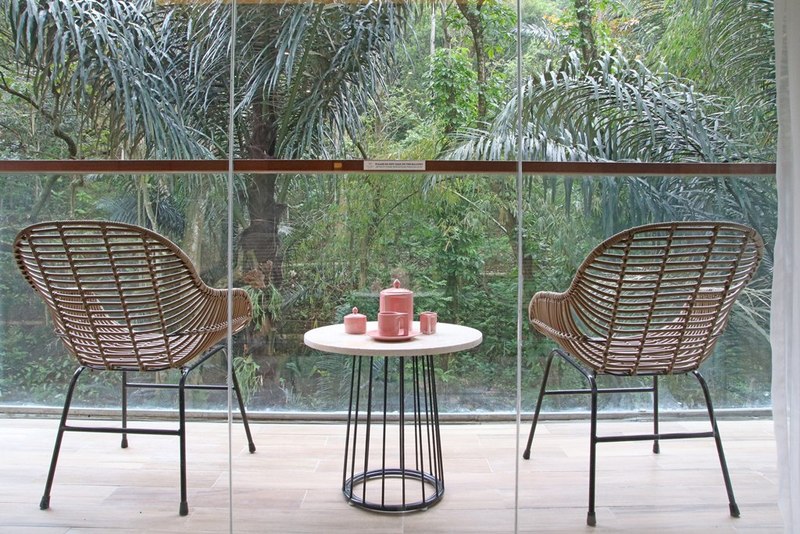 The brand new guestroom, Family Suite, provides a comfortable stay where the partition between the living room and the bedroom is meant to create specific needs and privacy, allowing the member of the guests to enjoy gathering and resting. The New Premier Suite gives the perfect impression of fine hospitality service with a spacious yet intimate atmosphere, suitable for anyone who comes by for vacation of honeymoon at the hotel.
Within easy access to Bandung city centre via Ciumbuleuit, Padma Bandung welcomes anyone through its carefree ambiance of tropical living, uplifts the guest experience through the new edition of premium hospitality service available at Premier and Family Suite.
For more information and reservation, call +62 22 203 0333 or email to [email protected]

Padma Bandung
Ranca Bentang No. 56-58
Ciumbuleuit, Bandung
T: +62 22 203 0333
IG: @padmabandung
FB: @PadmaHotelBandung
www.padmahotelbandung.com