Situated in the trendy Menteng area, Central Jakarta, the Eksekutif Menteng apartments provide convenience and class, and is the perfect location with easy access to a number of popular destinations in the capital.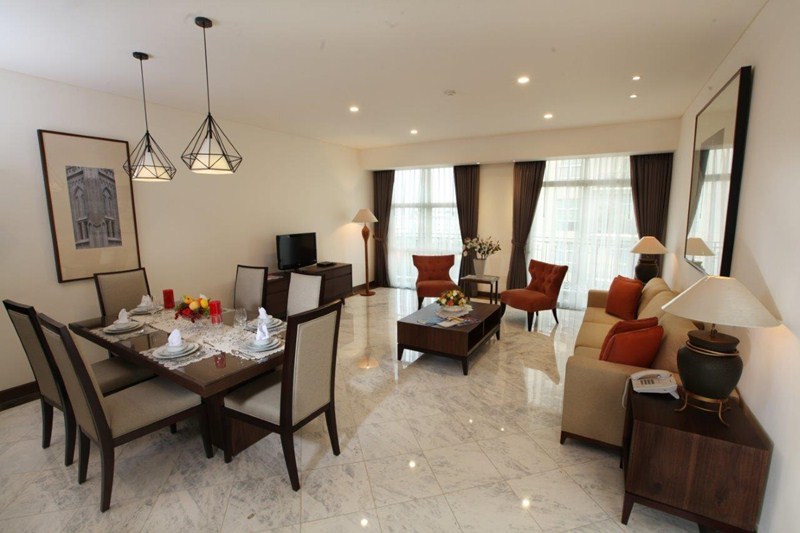 Its strategic location on Jalan Pegangsaan Barat places Eksekutif Menteng within easy reach of the Central Business District, embassies, shopping malls as well as some of the best restaurants and tourism spots in Jakarta. The apartment has become increasingly popular among Jakartans and expatriates alike.
Living at Eksekutif Menteng is rather like being in an oasis in bustling Jakarta as the apartment building is surrounded by lush greenery. Apartment units—which range from one to four bedrooms—have been renovated to enhance their elegance. This residential property is ideal for individuals or families.
A 24-hour service with security, luxurious fittings, high-quality amenities and indoor and outdoor sports facilities are available. In addition to the new units, Apartemen Eksekutif Menteng boasts a wide range of facilities: take a refreshing dip in the outdoor swimming pool or relax in the jacuzzi. Sports enthusiasts have access to the gym or use one of the outdoor and indoor tennis courts. It also includes laundry and cleaning service, as well as the Sanctuary spa, salon, kids playground, and convenience store.
Those searching for luxury and comfort without having to live on the outskirts of the city, should look no further than Eksekutif Menteng. It offers top-notch facilities in the heart of Jakarta.
Apartemen Eksekutif Menteng
Jl. Pegangsaan Barat Kav. 6-12
Menteng, Central Jakarta
T: +62-21 3149916
F: +62-21 3926168
www.executivementeng.com