Newly opened ARTOTEL Gajahmada is a nod to local urban art and culture, situated within easy reach to Semarang tourism destinations.
ARTOTEL Gajahmada - Semarang is close to the heart of the local community and offers convenient access to popular urban lifestyle destinations. With a strategic location in Central Semarang, the hotel is the perfect choice for those spending time in the Atlas city for business or pleasure.
Inspired by contemporary living, ARTOTEL Group personifies Semarang with its design and decors. Renowned world-class architect Andra Matin and Indonesian artist Eko Nugroho are the creative minds behind ARTOTEL Gajahmada - Semarang. This is definitely something art enthusiasts and curious guests would not want to miss.
The 12-storey of building carries a signature allure and façade that flows through the unique entrance to the lobby and restaurant at ground floor. Matin's unorthodox design utilises the space with optimum aperture where natural light shines through lobby area to Fat Elephant, the hotel's main restaurant. The art gallery, ARTSPACE has a built-in mezzanine design, which can be accessed from the lounge in front of lobby and the restaurant to make an easy move for guests wanting to see the current exhibition at the hotel. The access L Shaped stair meandering around the corner is flat landing and disability friendly. Matin's design is definitely iconic and provides a new experience to visitors coming to ARTOTEL Gajahmada.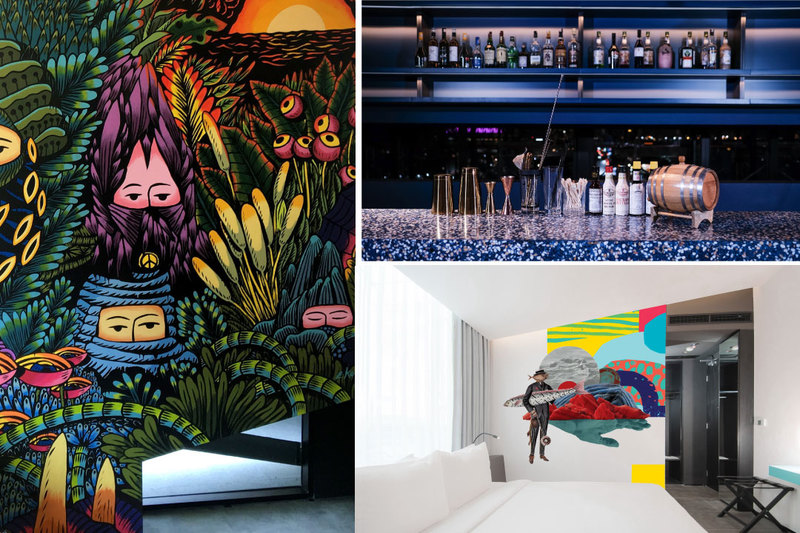 The master mural work from Eko Nugroho titled The Garden of Democracy painted on the wall accentuates the vibrant nuance of hotel's main restaurant at the ground floor. Nugroho's work signs a warm welcome with acceptance to a diverse community. The 24-hour restaurant serves creative Asian fusion cuisine adapted from the local culinary traditions of Chinese-Indonesian in Semarang. There is nothing to worry about as international dishes are also available on the list for the guests wanting to experience global flavours. One could also sip the restaurant's caffeine beverage provided by ARTOTEL coffee brand, Buka Mata which feature a number of native coffee bean.
As the sun goes down, guests are invited to 11/12 Rooftop Bar on the 12th floor. The bar is a perfect spot to enjoy 360 degree of city view while enjoying light bites with a selection of wine and handcrafted cocktails. The lifestyle establishment is aiming to be a creative hub that caters to the young souls of Semarang. 11/12 Rooftop Bar will host live performances from local artists and DJs after Tulus has successfully entertained the audience at the hotel's opening in June.
Managed by ARTOTEL group, the Semarang property — owned by PT Humana Demiatri — offers 80 rooms studio with a range of facilities and amenities. The shade of bold dark and aquatic blue matches the room's minimalist design. Studio 12, 30 and 55 are setups to cater personal and small group of guests. Each studio room is adorned with an artistic work from local emerging artists such as Diela Maharani, Ummi Damas, Horestes Vicha, Bunga Jeruk and Zaky Arifin. It's an insta-worthy corner for those wanting to capture their staycation at the hotel.
Beside the quality of its hospitality, the boutique hotel also caters to business occasions at MEETSPACE, which is able to accommodate up to 20 persons who look for venue to have a meeting, presentation and other business purposes.
Excursion around Venetië van Java
For those planning to visit Semarang, ARTOTEL Gajahmada - Semarang offers easy access to a number of city popular destination and tourism attraction. The city called Venetië van Java (Venice in Java) offers unique cultural and historical spots worthy of visiting.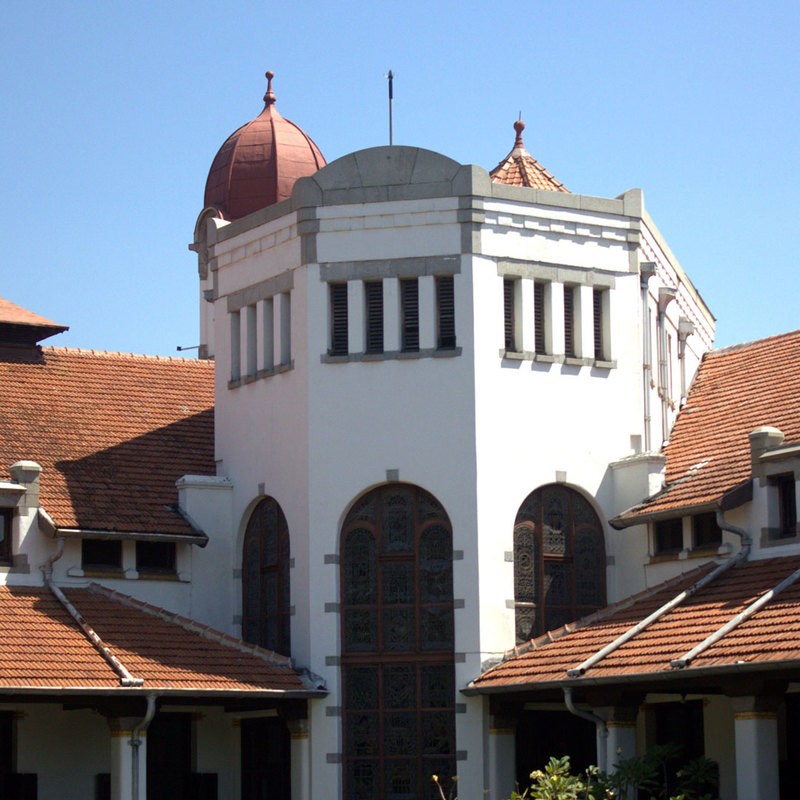 Lawang Sewu
(2.2 km from ARTOTEL Gajahmada - Semarang)
Lawang Sewu (Thousand Doors) is the ancient headquarters of the Indonesia railways company during the Dutch era. The building is known for its empty corridors with all sided doors. Tourists could learn the history of Indonesian railways and the building there.
The Great Mosque
(4 km from ARTOTEL Gajahmada - Semarang)
Designed by Ahmad Fanani, the Grand Mosque of Central Java is a favourite destination among Muslim. The design is adapted from An-Nabawi Mosque in Medina where the place of worship carries an immaculate architectural value.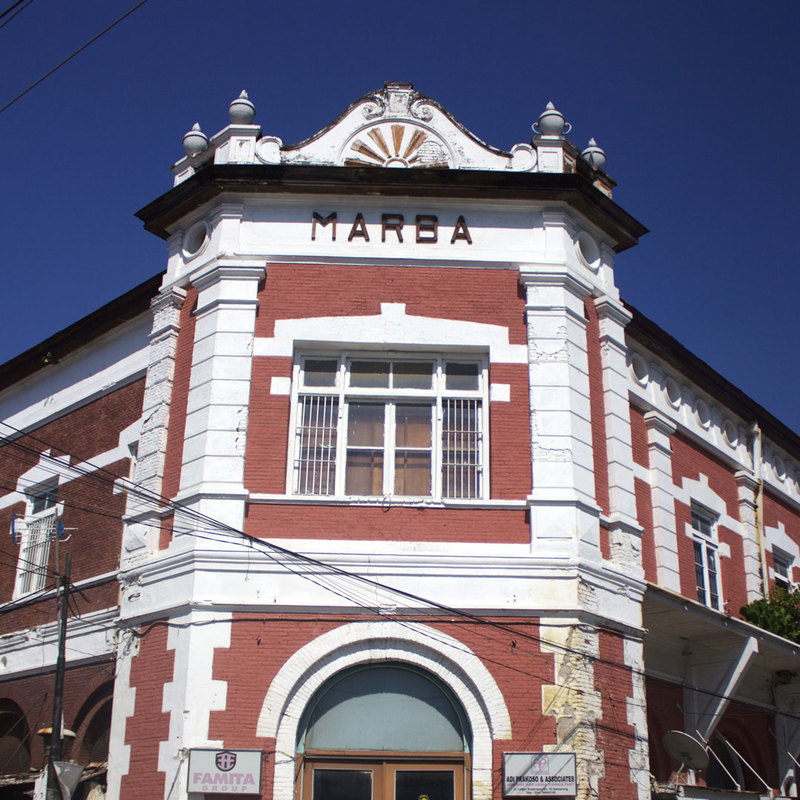 Kota Lama
(2 km from ARTOTEL Gajahmada - Semarang)
The 31-hectare old town is a historical site built during Dutch colonial era. Known as Outstadt, the old city is larger than Jakarta old city, which have numerous colonial buildings in the complex. One of the most favourite destinations among visitors and tourists is the 3D DMZ: Dream Museum Zone, Blenduk church, Semarang Contemporary Art Gallery and rows upon rows of culinary spots.
Sam Po Kong Temple
(4.3 km from ARTOTEL Gajahmada - Semarang)
Known for its Chinese-Indonesian history in the past, Sam Po Kong Tempe is one of the evident of the history. Sam Po Kong Temple is established by the Chinese-Muslim explorer Zheng He (Sanbao) who significantly contributed to the development of ancient Semarang city.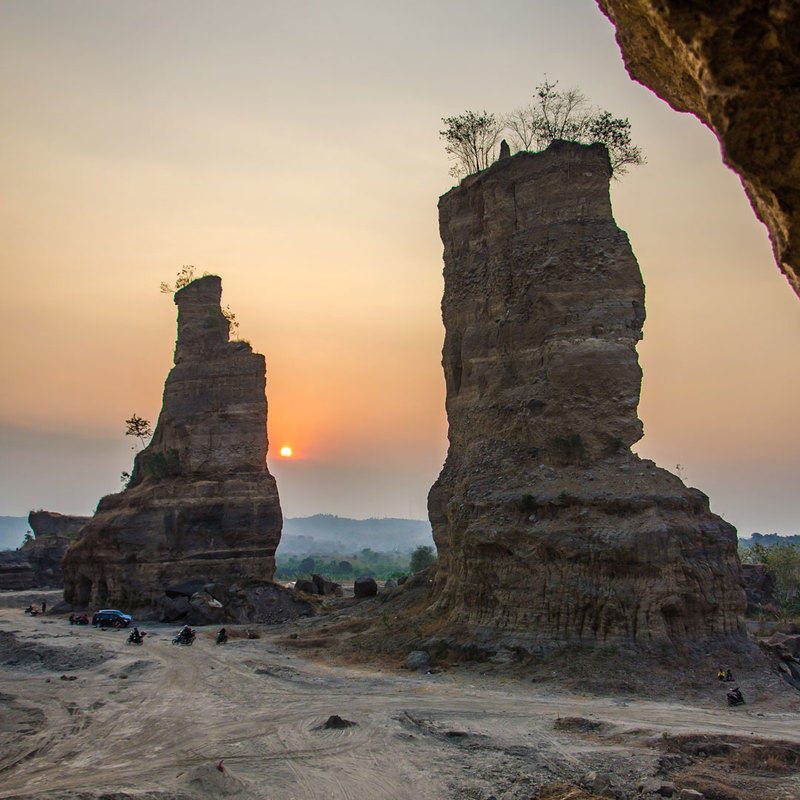 Brown Canyon
(14 km from ARTOTEL Gajahmada - Semarang)
Brown Canyon is a large area of ex tin mining that now transformed into the new tourism destination offering an arresting view of a ravine. The landfill is a favourite among flashpackers and nature lovers.
ARTOTEL Gajahmada - Semarang
Jl. Gajahmada No. 101
Semarang 50134
Phone: +62 24 8600 5777
IG: @artotelgajahmadasemarang
FB: Artotel Gajahmada Semarang
Email: [email protected]
https://artotelgroup.com/hotels/artotel/gajahmada-semarang