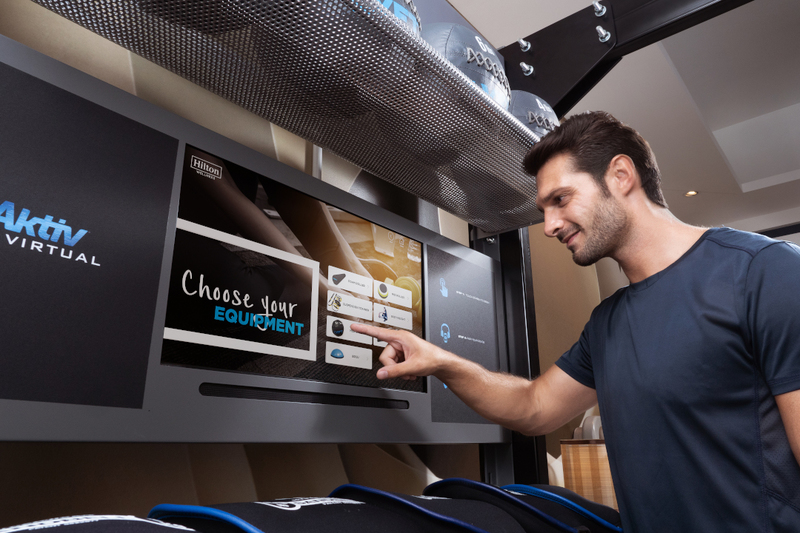 Introducing the latest wellness innovation at DoubleTree by Hilton Jakarta – Diponegoro!
Ever feel like you have no time to keep up with your health in between long working hours and business trips? Tired of having your gym membership fee going to waste while away? If you're a frequent traveller to Jakarta with this kind of issue, you can start counting those calories you're going to burn!
DoubleTree by Hilton Jakarta – Diponegoro recently launched Five Feet to Fitness™, the first concept of its kind in Southeast Asia, to cater the needs of guests pursuing fitness and success at the same time.
The hotel now offers uniquely designed Five Feet to Fitness™ premium room type that offers 11 different equipment and accessory options, delivered in an interactive fitness kiosk with more than 200 tutorials and personalised workout routines, including cardio, cycling, endurance, strength, HIIT, yoga, stretch, recovery, meditation, wheelchair + partner and low intensity training. The specialised room also features an indoor static spin bike.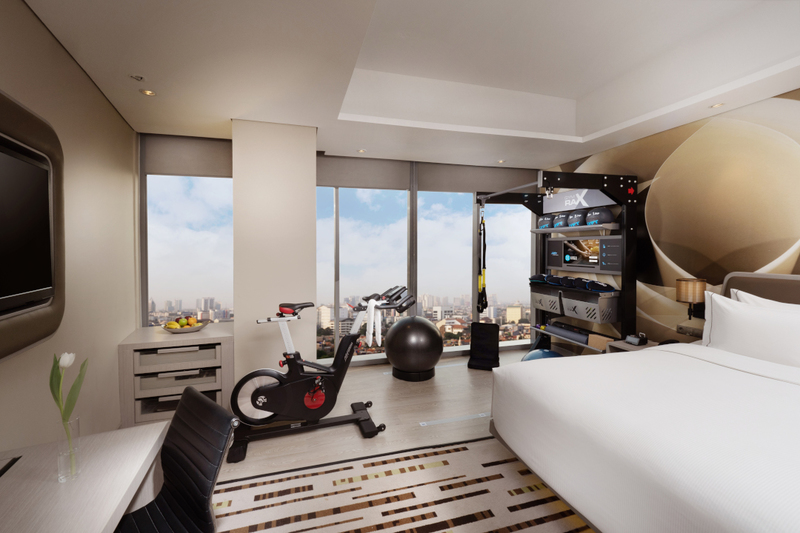 Being fitness conscious myself, I was impressed at the cutting-edge training station equipped with apparatus and accessories that allows for multiple variations of exercises to train different muscle groups. The overhead pull-up bar was sturdy and comes with micro ribs made out of what seemed like synthetic fibre, and this lets me grip strongly and comfortably as I did my routine chin-ups and pull-ups.
With all of these wellness equipment and intuitive training station available quite literally five feet away from the bed, I strongly believe this gives you ultimate flexibility in terms of scheduling your much-needed work-out sessions in between trips and meetings.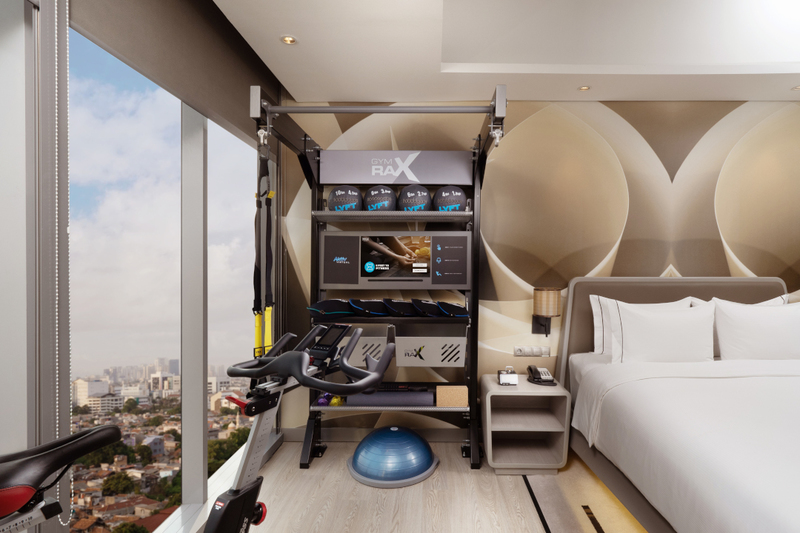 General Manager of DoubleTree by Hilton Jakarta – Diponegoro, Nils-Arne Schroeder expressed the hotel's profound concern over every guest's wellness during the unveiling of Five Feet to Fitness™. "We know that no matter how determined people are about making healthy decisions while at home, the ability to replicate those choices are often not as accessible as they should be while travelling. That's where Hilton comes in. We are delighted to be the first hotel in Southeast Asia to officially roll-out the new Five Feet to Fitness™ concept—a guest room that combines sleep and fully integrated fitness experience; delivering an impressive new dimension of convenience and personalisation. We strive to continue this success in the future and fulfil our mission to innovate and modernise hospitality wellness experience at Hilton hotels across the world."
DoubleTree by Hilton Jakarta – Diponegoro offers three fully-fitted Five Feet to Fitness™ premium rooms at best available rates.
DoubleTree by Hilton Jakarta – Diponegoro
Jalan Pegangsaan Timur No. 17, Cikini - Menteng, Jakarta Pusat 10310
T: +62 21 3190 4433
IG: @doubletreejkt
FB: @DoubleTreebyHiltonJakarta
www.JakartaDiponegoro.DoubleTree.com