The key to leading a happy life is to keep both body and mind healthy. Regular exercise should be part of your weekly agenda. Here are some of the latest fitness trends that are set to conquer the world - perhaps you'll be inspired to fit them into your workout routine as well.
Wearable Technology
This was one of the biggest trends last year, and according to experts, it will only become bigger in 2017. Wearable technology includes activitiy trackers, smart watches, heart rate monitors, GPS tracking devices and smart eye glasses which are designed specifically to show maps and track activity. Although these useful gadgets were only introduced a couple of years ago, they have become must-have items for fitness enthusiasts - not only do they help to keep track and monitor one's health, but they also engage friendly competition - who did walk more than 10 000 steps today? Who has burnt the most calories? As technology advances, it is expected that wearable technology becomes even more sophisticated in the near future. Perhaps the day will come when our personal fitness trainer is embedded in our contact lenses or the buttons on our shirt will be able to track our movements.
Fitness Retreats
Hotels and resorts all over the world have caught on to the fitness trend: as more and more people realize how important it is to take care of their health, the hotel industry follows suit. They often offer yoga and morning meditation classes, mountain bike tours or other sports activities to keep their guests busy during the day. However, hotels and resorts are expected to even go a step further by creating fitness retreats with an extensive workout programme. Forget lazing at the beach or relaxing with a glass of wine in the evening - fitness retreats will make sure that you return from your holiday fitter and healthier.
Beer Yoga
Yes, this is actually a real thing! Beer Yoga was invented by two certified yoga instructors in Berlin who call it "the marriage of two great loves, beer and yoga. Both are centuries-old therapies for body, mind and soul. The joy of drinking beer and the mindfulness of yoga compliment each other, and make for an energizing experience." So, how exactly does this work? The beer drinking is actually incorporated into different yoga poses - beer salutations - throughout the session.
"BeerYoga is fun but it's no joke – we take the philosophies of yoga and pair it with the pleasure of beer-drinking to reach your highest level of consciousness," the founders write on their website. Beer Yoga has already made its way out of Germany and on to a global stage. Most recently, it has been introduced in Bangkok. We reckon it won't take long until beer/ yoga lovers in Indonesia discover this very unique way of maintaining wellbeing for body and soul.
(Kick)Boxing
Put on your gloves and step into the ring because kickboxing is making a comeback! Kickboxing is an amazing and highly efficient workout that comes with numerous benefits. A one-hour training session makes you burn around 750 calories, while at the same time you speed up your metabolism and tone the entire body.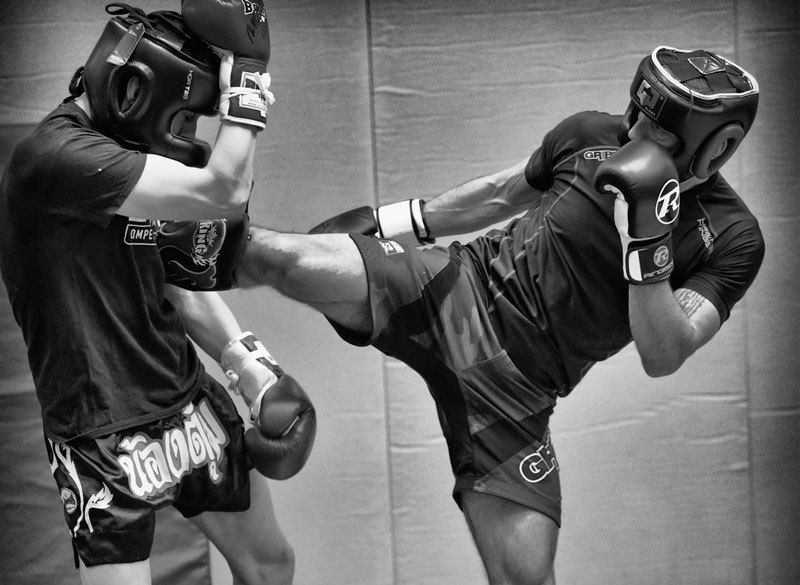 It also helps to stabilize your coordination by strengthening the core and improving your reflexes and gives your energy level an incredible boost as well. Last but not least, mastering kickboxing does wonders for your self-confidence: as a form of self-defense, kickboxing will show you that you can definitely hold your own!
The Great Outdoors
For many city dwellers, going to the gym after work is one of the few options available to keep up their exercise routine. But being confined to a gym is not everybody's cup of tea. Many prefer activities in the great outdoors. Hiking, canoeing, kayaking and similar sports and games are gaining more popularity again, as are camping trips and mountain biking. After all, it always feels great to breathe in fresh air and enjoy the view of a stunning landscape while working out. It is even more fun when we can share this experience with a group of friends - unless you seek solitude and peace of mind and rather explore the great outdoors on your own, which is of course also a viable and recommended option.
Fitness Programmes for Baby Boomers
Getting old doesn't mean that you can't exercise anymore. In fact, older adults are still keen to follow their fitness routine, and this is something health experts and fitness professionals see as great potential: more and more age-appropriate and safe exercise programmes are now offered to baby boomers who for a long time were mainly ignored in the health and fitness industry.
Since retirees are not restricted by office hours anymore, these programmes typically take place between 9 and 11 AM or 2 and 4 PM when most gyms are underused.
Worksite Health Promotion
Employers are realizing that healthy and happy workers are good for business. Therefore, there has been a rise in worksite health programmes designed to improve the health and wellbeing of the staff. Some companies organize regular exercise classes like zumba, yoga and aerobics, while others offer weight loss and even smoking cessation programmes. A regular fitness routine with colleagues not only promotes a healthier lifestyle, but also leads to a stronger bond within the team.