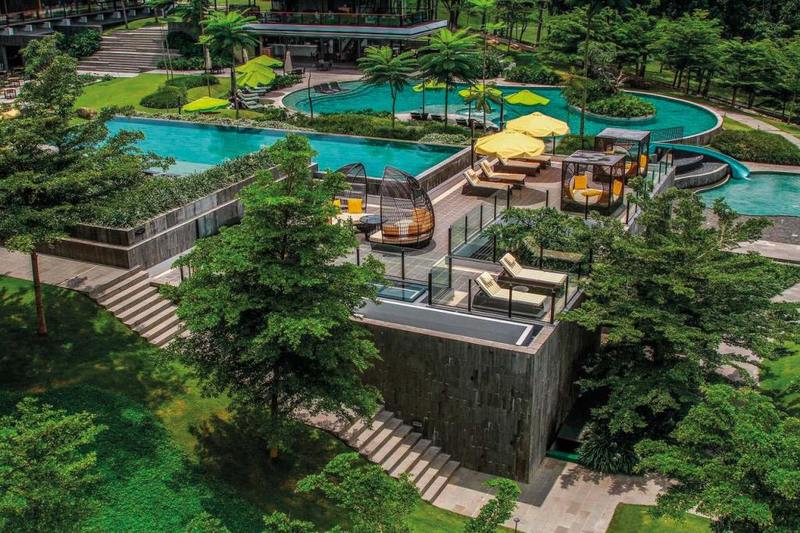 We all need a good retreat from time to time in order to cope with these difficult times. With flying requiring more steps than ever, why not consider a nice road trip with your loved ones to reach one of these amazing, guaranteed safe destinations just outside of the city? These destinations have put in place every health and safety protocol according to prevailing regulations to ensure your stay is as memorable as it is safe.
Royal Tulip Gunung Geulis
Royal Tulip Gunung Geulis has always been open during the pandemic, with SOPs constantly updated to ensure the safety of its guests. Every visitor to the hotel grounds will have their temperature checked, with those exceeding 37.5 degrees taken to a designated medical area to be examined further by a dedicated resident physician. Hand sanitizers are available all over the hotel, and everyone is highly recommended to wash their hands between activities or visits to any venues. Hotel staff are subject to the same routine check-ups every single day. In addition to these protocols and more, they have an exciting new food delivery concept called Meals on Wheels with a collection of new menus from LL One Restaurant and FIRE Grill & Bar.
Considering our emerging lifestyle, golf is a widely accepted "safer" activity out there. Royal Tulip Gunung Geulis offers a SWING & STAY package, where guests can enjoy a complimentary 18-hole game for the price of IDR 1,450,000 nett per room per night on weekdays, including breakfast for two.
Visit royal-tulip-gunung-geulis.goldentulip.com for more information
---
Royal Safari Garden
Offering an escape from the city to the cool mountain air and lush landscape of Puncak Highland, Royal Safari Garden is located at Cisarua Puncak-Bogor. The resort's 317 rooms and well-appointed bungalows and 15 meeting rooms have all been included in the new healthy protocols for safety and security. Within the 14 hectares wide property grounds of lush jungle and green valleys, Royal Safari Garden offers a wide display of living animals and activities ranging from Dining with Animals, Mini Zoo African Village, Dewi Kinaris Bird Park, Terarium American Fish, Reptile Island, Rabbit Park, Playground,Hydroponic Garden and a lot of other recreational activities to be enjoyed safely with your loved ones.
Visit www.royalsafarigarden.com for more information
---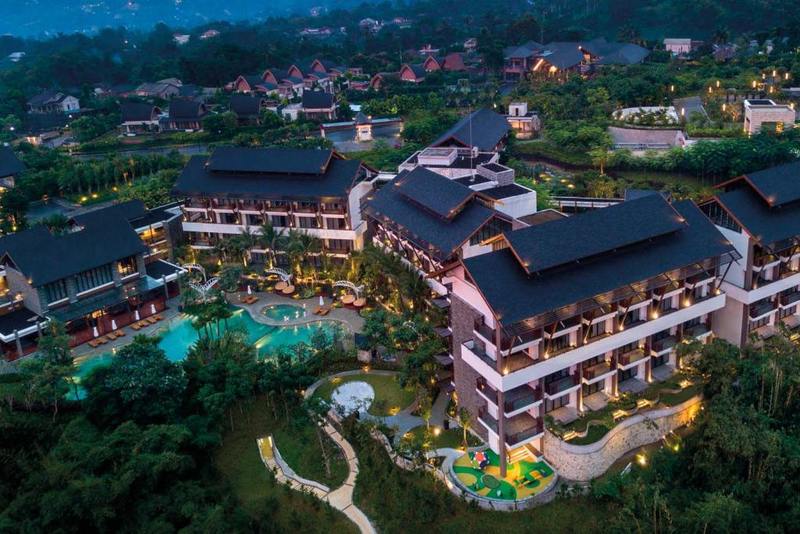 Pullman Ciawi Vimala Hills Resort Spa & Convention
Away from the city and located within the gateway to Puncak Highlands, Pullman Ciawi Vimala Hills Resort Spa & Convention is only an hour drive from Jakarta. This property is exceptional because it is the very first Pullman resort of its kind Indonesia—designed with serenity at its core concept. Whether its an evening meal, a nice weekend staycation, a quality time holiday with friends or loved ones, or a team-building trip in a conducively comfortable environment, Pullman Ciawi Vimala Hills Resort Spa & Convention is the way to go. The resort promise a backdrop of green resort gardens unique to Indonesia's lush tropical landscape. Everywhere within the resort, the view of looming Mount Salak on the horizon is easily enjoyable. The hotel grounds and facilities, including all-day restaurant, welcoming steakhouse, bars, pools, meeting rooms, fitness centre, spa, and every room, suite and luxurious villas, have been transformed to adhere to health safety protocols that will keep everyone safe as they enjoy their dream vacation.
Visit pullman-ciawi-vimalahills.com for more information
---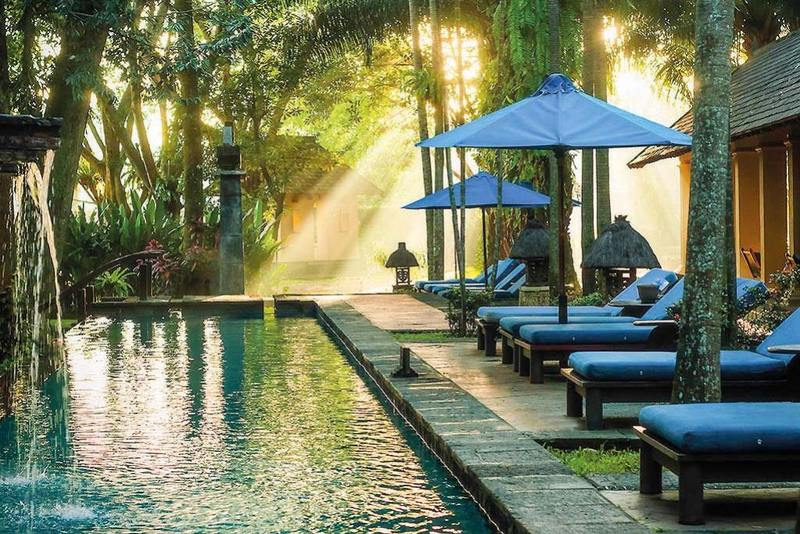 Novotel Bogor Golf Resort & Convention Center
Recently completed a major revamp to upgrade many of its facilities and amenities, Novotel Bogor Golf Resort & Convention Center is a true hidden gem that's located only 50 minutes away from the city. With such strategic location, you can access many surrounding destinations, such as Puncak Highlands, which is only a 30-minute drive away, with absolute ease. The hotel offers a convention centre with 20 function rooms and two ballrooms with a total of 1,400sqm of meeting space, together with outdoor options and restricted to 50% of total capacity in accordance with the current safety protocols. With two operating restaurants, including Italian restaurant, Capriccio and the all-day Verandah Restaurant, a lounge bar and other resort facilities, like free web corner, free WiFi, outdoor swimming pool, indoor kids club, tennis court, archery range and a fitness centre, Novotel Bogor Golf Resort & Convention Center is an accessible, safe haven for those looking to get away.
Visit novotelbogor.com for more information
---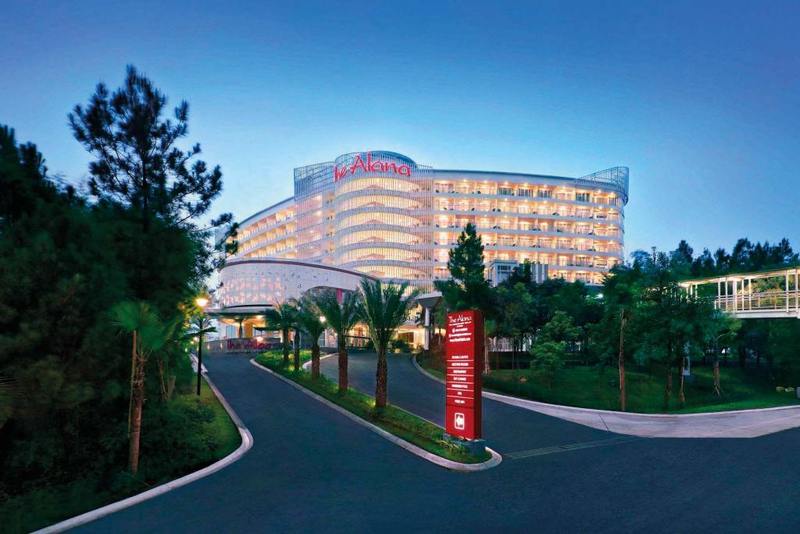 The Alana
Recognizable as the first Alana brand in West Java, The Alana is a business and leisure destination with an emphasis on the charm of traditional Javanese culture and design. The hotel is located strategically within the thriving-yet-peaceful area of Sentul City, just 30 minutes away from Jakarta and 10 minutes away from Bogor. The Alana operates within the health safety protocols set by the government, and this is reflected in all of its 271 excellently designed rooms from Deluxe all the way to the President Suite. The result is a delightfully welcoming retreat that's not only stylish and tranquil, but also very safe to enjoy with your friends and loved ones for any occasion.
Visit alanahotels.com for more information
---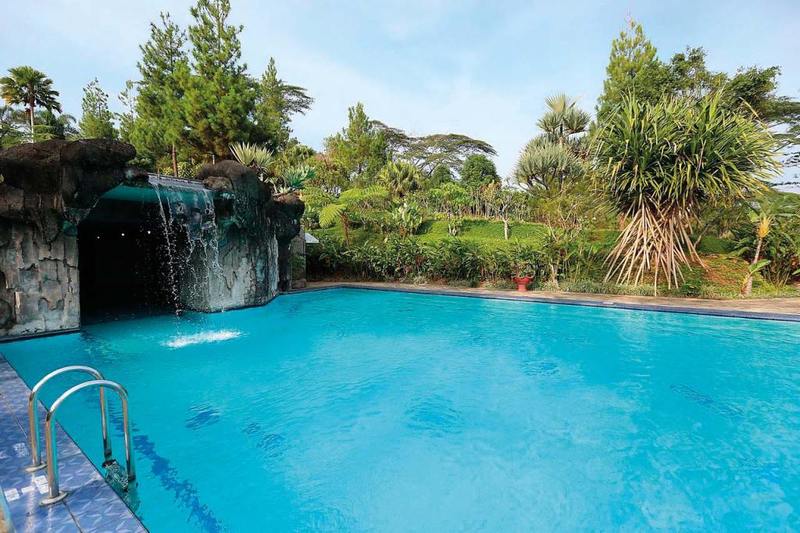 Pesona Alam
Enter the wonderful world of Pesona Alam, where you will be charmed by the hilltop view of Cisarua, just a few minutes away from many destinations and attractions at Puncak Highlands. A resort dedicated to delivering the beauty of nature in a setting surrounded by beautiful pine forest and mountainous backdrop, Pesona Alam's collection of accommodations, including naturalistically designed rooms, villas and suites, offer the perfect sanctuary for those looking to get away from the weariness of the city. With new normal protocols seamlessly in place, you can rest easy and focus on having a memorable time without a worry on your mind!
Visit pesonaalamresort.com for more information
Check out our emerging lifestyle Hotel Catalogue and MICE Catalogue on nowjakarta.co.id for more destinations and attractive deals for your staycation and MICE needs!