Artotel and Raffles Hotel Jakarta use the art which dominantly influence the interior design of the hotel, make unique hospitality experience for its guests.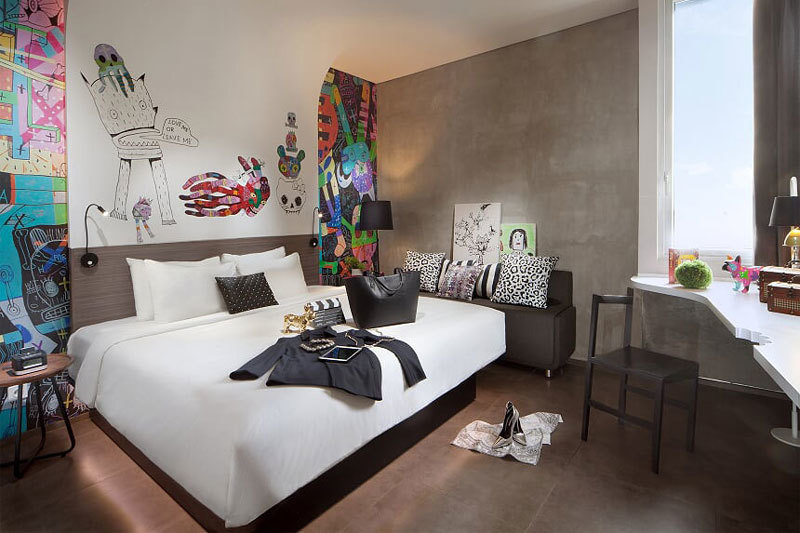 ARTOTEL Thamrin Jakarta is inspired by art, sculpture, and photography featuring original works of local Indonesian contemporary artists. Opened in October 2013, the hotel collaborates with six talented Indonesian artists whose artwork is displayed on every floor with different concepts, designs and styles. The hotel is meticulously designed from the façade to the interiors including the rooms, which feature a variety of art. The mezzanine level is home to Art Space which serves as a contemporary art exhibition and gallery. It is open to the public for free.
Jl. Sunda No. 3 Menteng, Jakarta, T: +62-21 3192-5888, www.artotelindonesia.com
Raffles Jakarta's Homage to Hendra Gunawan
Raffles Jakarta is a celebration of artistry - and in particular a homage to the iconic Indonesian artist Hendra Gunawan. The legacy of the celebrated Indonesian artist is apparent at Raffles Jakarta, where the architect has drawn inspiration from the artist. The fluidity of movement and use of colours which Hendra Gunawan is famous for can be found throughout the hotel.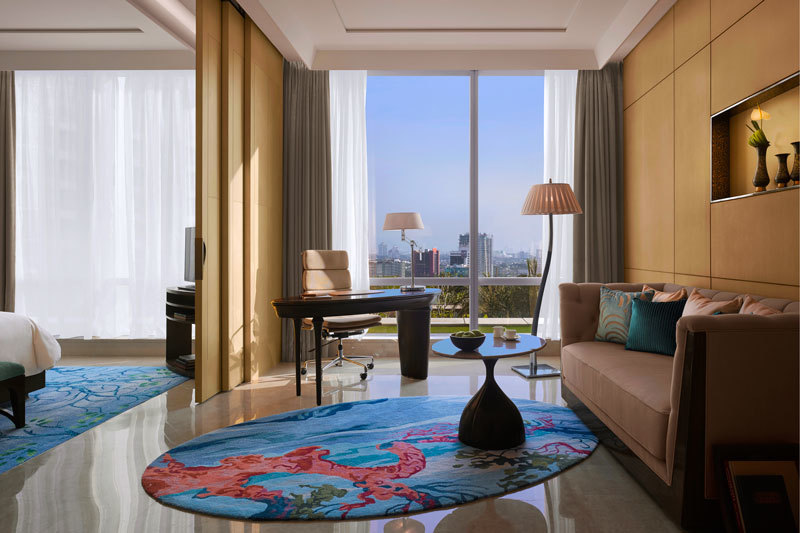 The hotel features art installations which articulate subjects from Gunawan's paintings, mostly depicting the charm of rural life and the beauty of nature. The intricate detailing of old trees and branches, and bold curves of people's bodies are among his signature artistic styles.
The hotel features Hendra Gunawan's artwork as well as the philosophy of Dr. Ciputra, while the Writers bar is an oasis of art. Arts Café, which is the hotel's main dining area features more of Hendra Gunawan's art. The Dian Ballroom is another location that pays homage to the vibrant work of the artist as does the Hendra Gunawan garden which is beautifully designed and features a reinterpretation of the artist's work.