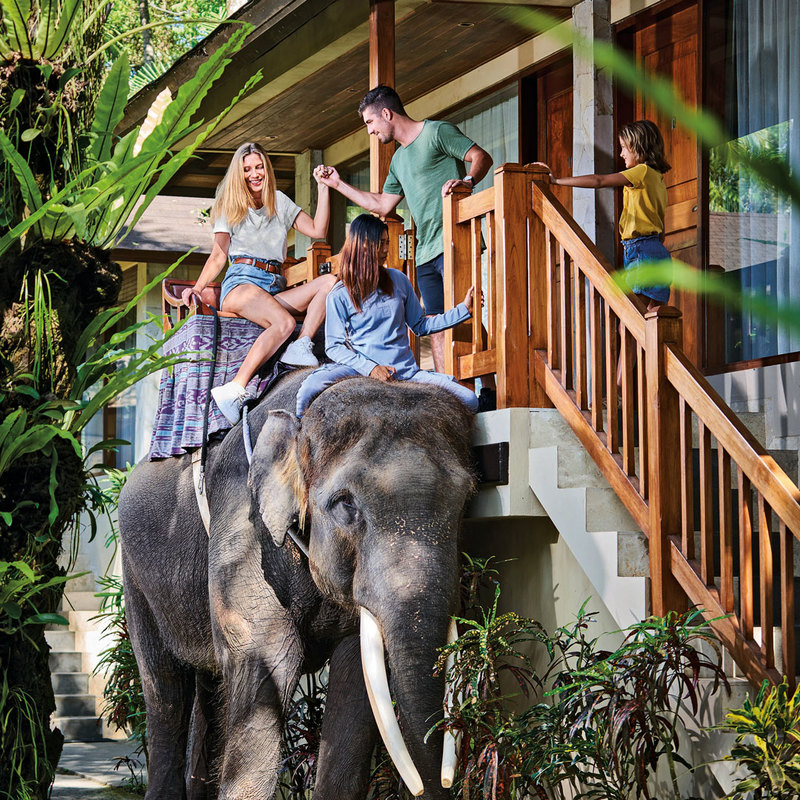 "Welcome to Bali's 'Most Unique' Hotel and the World Luxury Hotel Awards 2018 Winner for Best Luxury Lodge in Asia and Best Luxury Eco Safari Lodge in the World." So starts the introduction on the website which immediately puts you a bit on guard. How is it possible to be an elephant lodge in Bali and still be a luxury hotel? And anyway, aren't these places supposed to be banned because they are treating their animals badly? I got a bit suspicious of the claims. It continued, "We are committed to providing our guests with a once-in-a-lifetime experience amongst Bali's largest herd of rescued Sumatran elephants."
Okay, question number one answered. "Rescued elephants". That helps a lot. We decided to go and try it out and see if the claims were anywhere near true.
They were and I write the rest of this story as a convert. In fact, staying at the Lodge is a really rewarding experience as you can interact in numerous ways with these amazing creatures and get up close and personal with them. As we found out, the park is fully committed to conservation and has set very high standards in how to care for elephants in a purpose-built environment. Here you can see for yourself that they are well cared for in a healthy and stimulating environment that caters to all their daily needs.
I especially liked the Five Freedoms that the park gives to their animals:
FREEDOM from hunger & thirst through ready access to fresh water and a diet to maintain full health and vigour.
FREEDOM from discomfort by providing an appropriate environment and comfortable resting area.
FREEDOM from pain, injury or disease by the jungle! We used the elephant taxi service to go to breakfast and dinner in the onsite restaurant!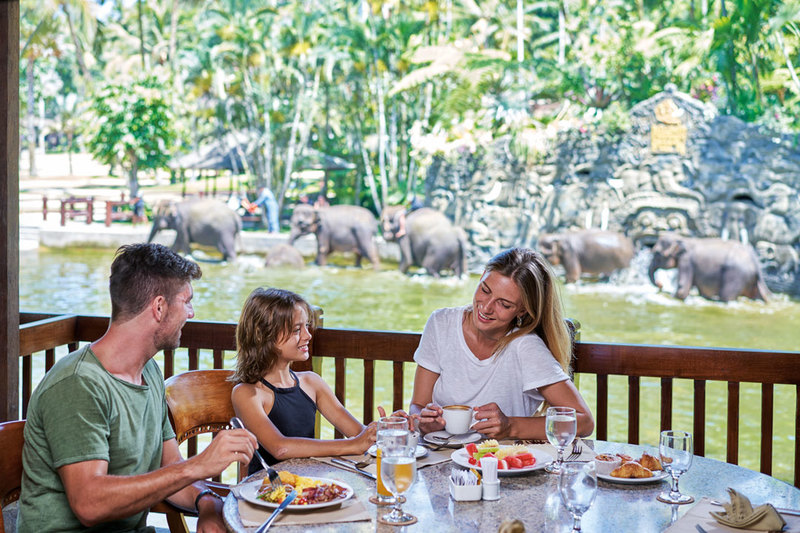 The lodge is right alongside the well-designed Elephant park and from your balcony, you can sit and watch the huge beasts gently swaying and munching their enormous piles of food as you relax with a drink. Surprisingly they are very quiet creatures and rarely do the "Hollywood" trumpeting call! It is actually really relaxing.
The restaurant sits overlooking the big paddling pool where the elephants do their morning bath—with guests on top! It's a great way to start the day with a healthy and generous breakfast, watching the visitors absolutely love the 'swimming with the beasts' experience (under the control of the expert Mahoods, of course).
The whole park is extensive, manicured and a pleasure to walk around in, with pools of exotic fish at one corner and an art gallery at another, with the Elephant Museum of amazing pieces in another, including a mammoth skeleton.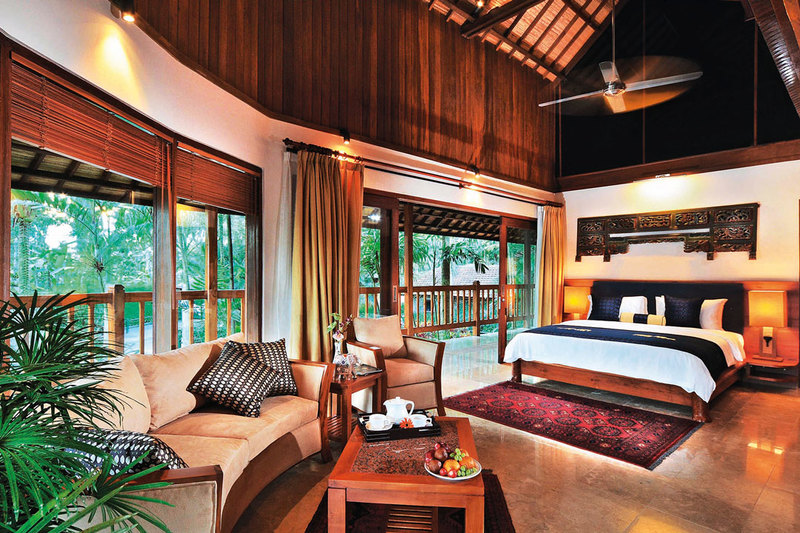 So, as a very unusual and enervating place to stay, The Lodge is in a category of its own, it is luxurious and comfortable but does a lot of good at the same time. Not many hotels can say that. Well worth a couple of days—especially with kids!
Mason Elephant Park & Lodge
Jalan Elephant Park Taro, Taro Village
Tegallalang, Ubud
T: +62 361 721 480
IG: @elephantsbali
FB: @elephantparkbali
www.masonelephantlodge.com