Bali's 'New Year' is quite different from that of a Western or even of Chinese culture; rather than a day of celebration, parties, meeting family and feasting, Bali's new year's day is quite opposite. That's right, Hari Raya Nyepi is a full-day of silence; 24 hours in which the island's inhabitants must stay indoors for meditation, introspection and for some, fasting.
Whilst local Balinese Hindus stay home to follow their religious rites and obligations, other residents and tourists find this time perfect for a staycation. Hotels and resorts around the island offer special packages for stays during this period, as Bali comes to a complete standstill. If you're looking to 'escape the silence' this Nyepi 2018, we've put together a list of Bali hotels' Nyepi stay packages that run from the 16th-18th March 2018 (3 Days, 2 Nights).

KUTA
Closing access to vehicles early in the afternoon (around 2pm), Jalan Legian transforms into a fairground-like display as banjars (village communities) display their Ogoh–Ogoh monster effigies, which later are carried during the Ngrupuk Parade, starting at 7pm to Jalan Raya Kuta . Those staying in the area can enjoy the parade the day before Nyepi (Saturday, 17th March 2018), as well as a display of the Melasti cleansing ceremony on Raya Kuta. On Nyepi itself experience Kuta like never before: silent!
The Anvaya Beach Resort Bali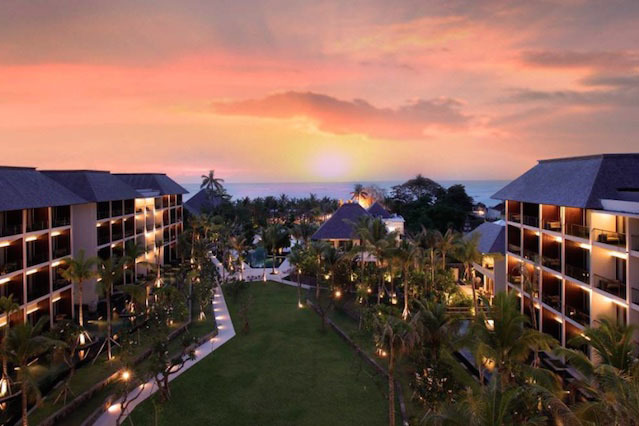 Owned and managed by Santika Indonesia Hotels and Resorts, The Anvaya Beach Resort offers the latest in luxury, with world-class facilities and service, a variety of accommodation choices, and authentic architecture and interior design. Their Nyepi package is inclusive of a 2-night stay in a luxurious Deluxe Room, one time buffet dinner for 2 persons on Nyepi Day, 20% off dinner for a 3rd person on Nyepi Day, 10% off any room service purchases, welcome amenities, welcome drink and cold towel upon arrival and late check out until 3 p.m.
Price : Starts from IDR 3,360,000 net per package.
Upgrade to a Premiere Room for an additional IDR 300,000 net per room per night.
Book : Anvaya Beach Resort Nyepi Package
Padma Resort Legian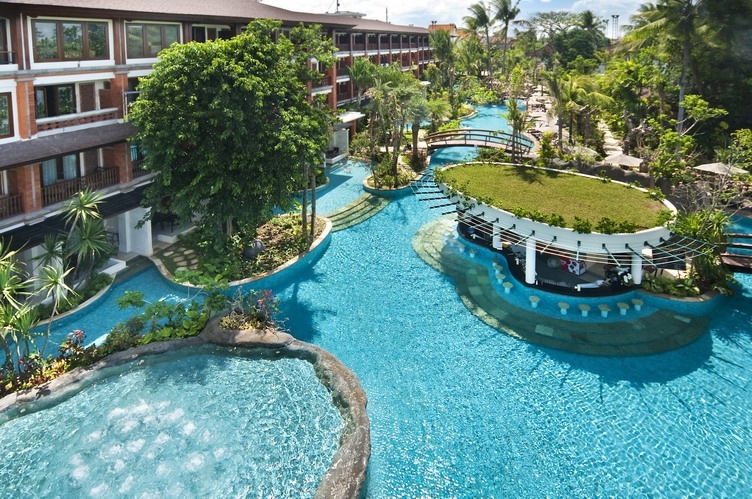 Encompassed within a tropical landscape overlooking Bali's legendary sunset spot of Legian Beach, Padma Resort Legian offers a 2-night stay package in their classic Deluxe Room. Enjoy daily buffet breakfast for 2 people, one time lunch for 2 people and one time dinner for 2 people. WiFi is also free in rooms and public areas. Valid only for KIMS/KITAS visa holders.
Price: IDR 3,590,000/nett for 1 room, 2 nights
Website : Padma Resort Legian Nyepi Package

SEMINYAK
The sultry side of Bali, home to 24-7 excitement has its yearly break during Nyepi, as the beach clubs and restaurants close up and cool down. Experience Nyepi in Seminyak for some pure, silent bliss this 2018.
W Retreat & Spa Bali – Seminyak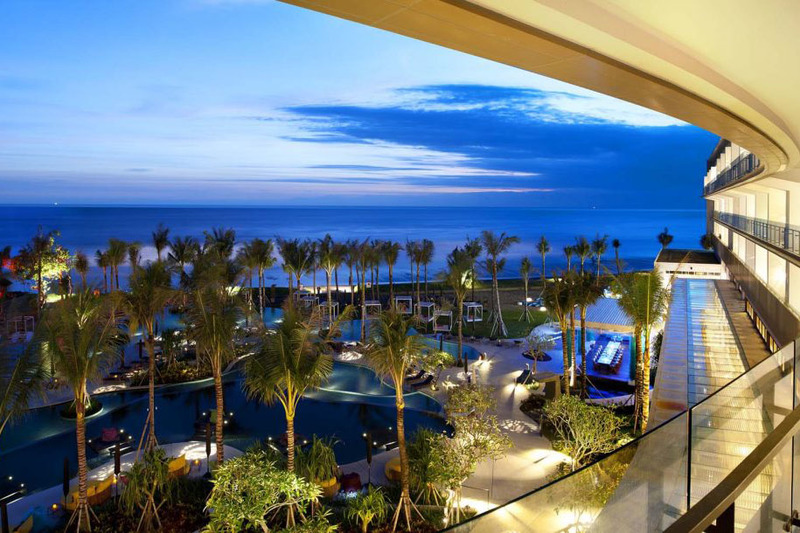 If you want to experience Nyepi in style, W Bali Seminyak is an easy choice. W is offering a special package that offers daily breakfast at the fantastic FIRE restaurant, buffet Nyepi dinner at the Great Room, unlimited access to FIT (fitness centre) and complimentary access to the cold & hot plunge, hamam and detox chamber at Away Spa to take it easy during Nyepi.
Prices : start from IDR 5,500,000++ per room per night.
Book now: W Retreat and Spa Nyepi Package
Alila Seminyak, Bali
The chic, stylish design of Alila hotels is calming enough, tie that together with 24-hours of silence and you know you're in for a relaxing time. Recharge in the centre of Seminyak, at the beachfront Alila Seminyak who are offering a Nyepi package including: daily breakfast at Seasalt, free upgrade to the next suite category, 25% off all Spa Alila treatments, one time lunch and dinner on Nyepi and daily yoga classes. This package is exclusive for Indonesian residents and KITAS holders only.
Prices : Starts from IDR 8,000,000nett for two nights.
Book now: Alila Seminyak Nyepi Package

CANGGU
For those looking to spend Nyepi in Canggu, the developing surfer's alcove past Seminyak, will certainly enjoy the seaside sounds and ambience of the silent day.
Hotel Tugu Bali
Slow down a beat or two and embrace the silence of Nyepi in Tugu. Tugu is offering a 2-night stay in either their Dedari or Rejang Suite, including a daily lavish breakfast served anywhere you wish, one hour romantic spa treatment in Waroeng Djamoe Spa, a Megibung Dinner (exotic ancient Balinese feast for two) and a special canangsari (Balinese offering) making experience for a cleansing ceremony.
Price : IDR 2,950,000++ per night
Website : https://www.tuguhotels.com/hotels/bali/

SANUR
Head to Sanur for that classic Bali feeling this Nyepi, where your surroundings still feel like Bali years ago and time stands still. Perfect for some quiet rejuvenation.
Maya Sanur
The modern Maya Sanur Resort and Spa is offering a luxurious stay in their beachfront resort. Their Nyepi experience includes: daily breakfast for 2 people, daily morning yoga for beginners, free access to fitness centre, free late check out on the 18th, 20% discount on all food and beverage, 50% discount on all spa treatments, one time lunch OR dinner for 2 people on Nyepi Day. Exclusively for KIM/KITAS holders.
Price : Rp. 1,500,000++ (per room, per night)
Book Now: Maya Resort Sanur Staycation Package

JIMBARAN and ULUWATU
The beachside hills and rolling 'bukit' of Jimbaran offer some of the most luxurious escapes in Bali. Tucked up and away in south, Nyepi in Jimbaran will surely mix the best of rest, relaxation and luxury. Otherwise, the expansive cliffs of Uluwatu
Ayana Resort and Spa Bali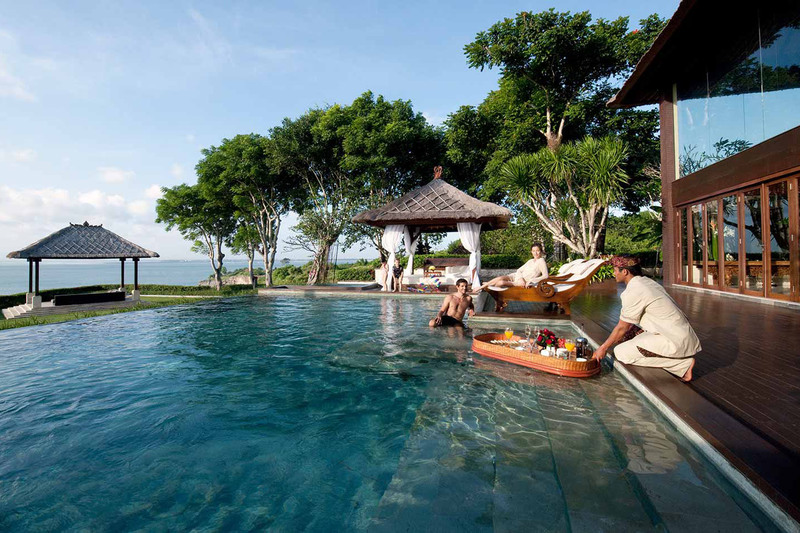 The Ayana Resort and Spa and Rimba by Ayana invite you to take part in the famed Ogoh-Ogoh Festival this year, offering you a complimentary t-shirt, sarong and udeng ceremonial headdress for men on the even of Nyepi. Afterwards, the celebrations continue with a delicious buffest feast at Kampoeng Bali, the recreated Balinese village experience. On Nyepi Day itself, guests can enjoy their day relaxing by the pool or indulging in a luxury spa treatment. Included in the package is an Aquatonic Seawater Therapy Pool Treatment. In the evening, when the stars are ready to blanket the night sky, guests will be invited to enjoy a "star grazing & gazing" dessert picnic on one of the resorts magnificent grassy lawns. Breakfast is offered on both mornings and a 2-way airport transfer is also included for those travelling.
Prices : Start from USD$ 318++ per room per night (Rimba by Ayana)
Book Now : Ayana Resort and Spa Nyepi Package
Nyepi packages also available at : The Villas at Ayana and RIMBA Jimbaran by Ayana
Banyan Tree Ungasan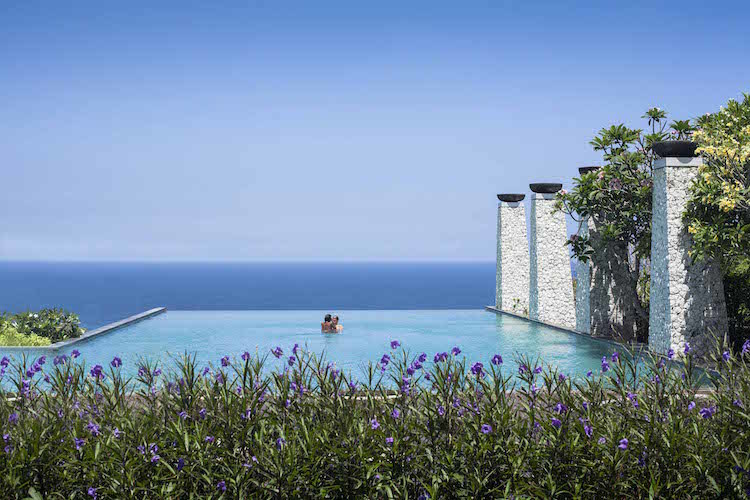 Retreat to a perfect Balinese cliff-edge hideaway with breathtaking ocean views. The opulent Ungasan destination, the Banyan Tree, is offering a special villa package experience for the ultimate Çaka New Year stay. Their package is inclusive of daily breakfast, and offers you an incredible price of a Stay 2 and Pay 1 night. You will never be able to experience the Banyan Tree's breathtaking villas at this price again. Offer is available for bookings between 16-21 March 2018.
Price: Starts from US$338++ per night at Pool Villa Package
Book Now: Email directly to Reservations (www.banyantree.com)

NUSA DUA
Nyepi in Nusa Dua is sure to be a relaxing experience; large, luxurious resorts to take care of your every need. Kids facilities and plenty of places to eat within their compounds, the hotels of Nusa Dua will make sure your 3 days 'trapped' indoors are by no means dreary. An ogoh-ogoh festival takes place just outside of the ITDC Resort Complex too on the eve of Nyepi.
Hilton Resort Bali
Enjoy a peaceful Day of Silence on the cliffs of Nusa Dua at the Hilton Bali Resort. Home to 4 pools, 6 restaurants, waterslides, tennis courts and a very unique Kids Club, the Hilton Resort Bali has become a popular choice for families. This Nyepi they are offering a package including daily buffet breakfast for 2, free extra bed and breakfast for 1 child, free one-time special Nyepi buffet dinner for 2 adults and 1 child (March 17) and free access to the Jungle Kids Club during the stay.
Price: IDR 1,742,000++/night (minimum 2 nights)
Book Now: Email directly to Reservations (baliresort.hilton.com)
Awarta Luxury Villas and Spa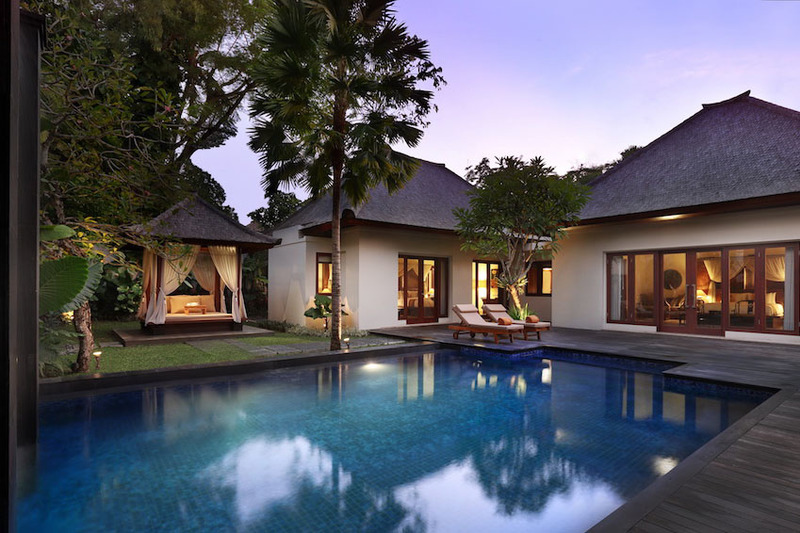 Find solace in your very own luxury private villa in Nusa Dua in Awarta Resort. Known to many as their 'home away from home', the tranquil grounds of Awarta may be just what you need to embrace the day of silence. Enjoy different benefits with their 'Nyepi Basic Package': daily a-la carte breakfast, one time 60 minutes Balinese massage at Thevana Spa, One-Time Set Dinner, Canang Sari making class, free shuttle to Ogoh Ogoh Parade. Their 'Nyepi Complete Package': enjoy an extra One-Time Set Lunch and One-Time Afternoon Tea in villa on top of the Nyepi Basic Package. Package shown are for One Bedroom Private Pool Villa, but larger villas are also available.
Price starts: Basic Package: USD 690nett (2 nights); Complete Package: USD 770nett (2 nights)
Free upgrade from Basic Package to Complete Package use booking code NOWBALI2018 when you book direct.
Book Now: [email protected] / Website
_______
This article is appeared on NOW!Bali. Read the original article here. Explore more about Nyepi 2018 on the website and follow NOW!Bali on Instagram.