An industry leader in temporary housing, Oakwood is known for its commitment to unwavering excellence. At Oakwood Suites La Maison Jakarta, the first Oakwood Suites property in Oakwood's portfolio, expect unparalleled comfort in private and exclusive environment – think direct elevator access for each unit – combined with unobtrusive service.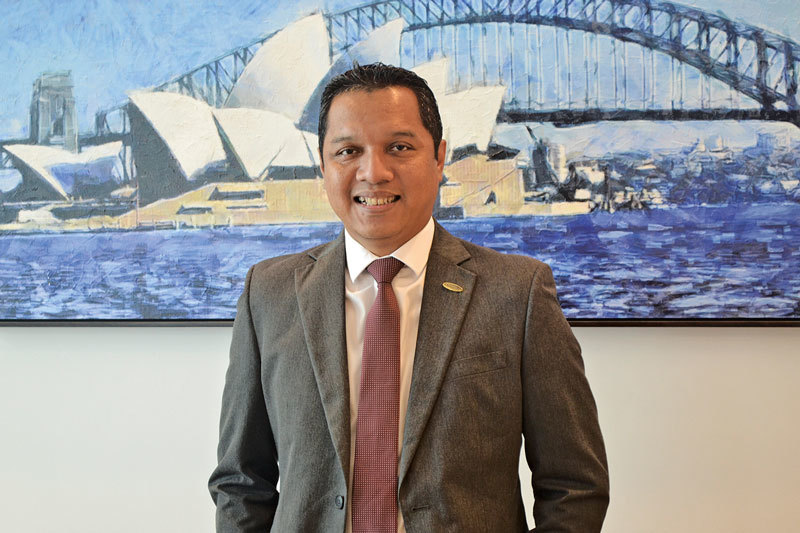 Add to that the fact that the property is located in the exclusive residential area of Kebayoran Baru in South Jakarta, within minutes to the Central Business District and a high-end shopping mall. Located in the same complex are Ranch Gourmet Supermarket, Starbucks and a host of eateries.
Leading the operations at Oakwood Suites La Maison Jakarta is General Manager Dicky R. Pratama, a long-time professional in the local hospitality industry with a stellar career and reputation. Having worked at Four Seasons Jakarta, Holiday Inn Kemayoran and Santika Hotel outlets in Pontianak, West Kalimantan, and Bintaro, Banten, the man comes well prepared.
"Making people happy is not easy. If I make my clients and guests happy, it gives me satisfaction too," said Dicky, who graduated from the country's prestigious hospitality academy in Bandung, West Java.
With guest satisfaction high on his list of goals, Pratama set off to work immediately after the opening of Oakwood Suites La Maison Jakarta on December 16, 2016.
"The hardware, such as the building and the facilities, is crucial, but we have to pay more attention to the software, which is the service. Here, we always try to exceed the expectations of our guests. We make it a point to know and greet each guest by his or her name, know their preferences as to what they like and dislike. From my own experience, it always feels nice whenever the waiter at my favourite dining spot would greet me by name and remember my favourite dishes. It feels as if they know me so well," he said.
In an increasingly competitive industry, Pratama strives to motivate his staff to always give their best performance and to produce new and innovative ideas to differentiate his product from others in the field. That said, some months – mostly at the end of the year – are understandably slower than the rest.
"We have to make new breakthroughs to attract more people, such as interesting promotions or events, but I would advise against cutting down room rates," Dicky said.
So far, his hard work has paid off.
"Seeing such good revenue, nice comments from the guests about our service and low staff turnover, it all makes me feel so good," he said.
The 20-storey Oakwood Suites La Maison Jakarta boasts 40 two-bedroom units (127 sqm) and 40 three-bedroom units (169 sqm) designed for international travellers demanding luxury and style. All rooms are fully furnished and come with full-size kitchens equipped with all the necessary housewares, as well as regular housekeeping services. Packages at Oakwood Suites La Maison Jakarta start from a seven-night stay.
Oakwood Suites La Maison Jakarta
Jl. Barito II No. 56, Kebayoran Baru, South Jakarta
T: +62-21 29182700
www.oakwoodasia.com/jakarta/oakwood-la-maison-jakarta.php