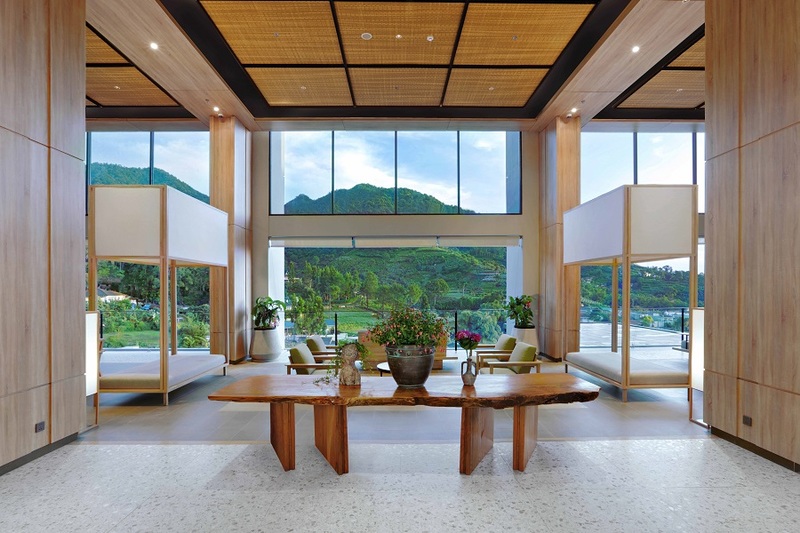 The lush hills of Puncak, Bogor welcomes a brand-new leisure destination as GRAND ASTON Puncak opens its doors, offering travellers a new standard of a relaxing getaway in Puncak. As part of Archipelago's collection of 10 award-winning hotel brands, GRAND ASTON Puncak is the ASTON brand's third hotel in Bogor and 53rd property overall, spanning from Indonesia, the Middle East and Cuba. With consumers' desire to travel at its peak, Archipelago, Southeast Asia's largest private and independent hotel management group, has conveniently chosen the perfect time to launch this latest accommodation.
Breathing new life to the Puncak area, the exciting opening of GRAND ASTON Puncak as a leisure and business destination presents travellers with a stunning location graced by panoramic views of the Pangrango Mountain, set to become one of the city's most vibrant lifestyle and dining destinations.
"GRAND ASTON Puncak is ready to become the one-stop solution for all guests' needs. Whether for accommodation, dining, entertaining, or celebrating special events, we are ready to welcome visitors and guarantee total relaxation and harmony from the beautiful natural surroundings and our professional service," said S. Aulia Masjhoerdin, General Manager of GRAND ASTON Puncak.
The Accommodation and Facilities

Featuring 215 luxe and spacious accommodations, namely 203 studio rooms and 12 suites that grant guests breath-taking views overlooking the manicured gardens and the Puncak skyline from its floor-to-ceiling windows, illuminating the chic light colour palette of the rooms. The tastefully designed rooms are outfitted with high-quality amenities, including Google Nest Hub displays for ultimate convenience. Nearly half of the rooms feature balconies, allowing guests to soak in the sights and sounds of the calming natural surroundings.
Set to become one of the city's hottest dining destinations, Altius restaurant offers diners a combination of local flavours with Western and Asian influences, utilising modern techniques to present an exquisite dining experience with magical mountain views from the 6th floor.
The hotel is equipped with a Spa and Gym Centre, which offers extensive health and wellness facilities for men and women, such as a full range of cutting-edge gym equipment. The Spa Centre presents guests with a tailored menu with various treatment rooms, where the hotel's expert therapists will heal your body, mind and soul through its spa rituals and treatments, complemented by selected products for maximum rejuvenation.

Take a dip in the 38-metre outdoor pool on the 2nd floor and indulge in the tranquillity of the surrounding mountain views, where guests can enjoy the hot and cold pool. The hotel also offers wedding and event venues with its nine spacious and flexible event spaces, such as the 275sqm Cendana Ballroom, which is equipped with high-spec technology equipment.
"We're very excited to launch our ASTON Hotel brand in Puncak-Bogor, following its successful introduction to many cities in Indonesia, the Middle East and Cuba," said John Flood, President & CEO of Archipelago. "I have no doubt that GRAND ASTON Puncak will be another superb addition to the brand. We're excited to continue expanding our portfolio, delivering industry-leading memorable experiences designed to meet every guest's needs."
For more information and reservations, visit puncak.astonhotelsinternational.com or visit their official Instagram page @grandastonpuncak
GRAND ASTON Puncak
Jl. Raya Puncak No. 54, Cianjur, Ciloto
+62 811 924 998
[email protected]
puncak.astonhotelsinternational.com