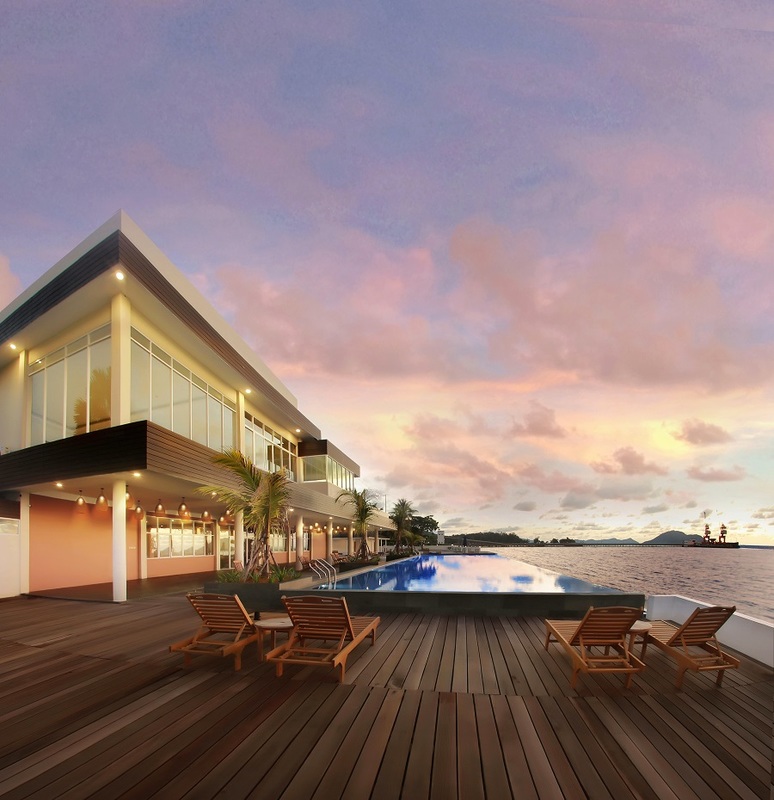 For 19 years, PT. Metropolitan Golden Management – Horison Hotels Group has operated as one of the biggest hospitality management companies in Indonesia, continually striving to maintain its existence by developing a hotel business network. This year, the company has been given trust by PT. Anugerah Singkawang Propertindo to operate a brand-new hotel with a Villa Resort concept in Singkawang City under the name Horison Ultima Singkawang.
Located in Singkawang, West Kalimantan, the newly-opened Horison Ultima Singkawang enjoys a prime location right on the coastline of Pasir Panjang Beach. The hotel features complete facilities and services that provide guests with an unforgettable stay experience. Its great location presents an idyllic choice for leisure and business travellers, granting guests stunning ocean and sunset views.
The official opening ceremony was held at the hotel's Santan Restaurant on Thursday, 30 June 2022 at 5pm. The event was attended by the Mayor of Singkawang – Tjhai Chui Mei, SE, MH – who performed the symbolic cutting of the ribbon and the tumpeng, as well as hitting the gong as the official inauguration of Horison Ultima Singkawang. The event was also attended by representatives of PT. Anugerah Singkawang Propertindo, including Herman as Director, along with management and representatives of PT. Metropolitan Golden Management – Horison Hotels Group, including RD. Ludy Suryadikusumah as Vice President of Operations, Irene Indri Dewi Astuti as Vice President of Operations, Ratu Patimasang as Corporate Director of Marketing Communication, and Freddy Demianus as Corporate Executive Chef. This internal event was only attended by a limited number of invitees, considering the ongoing COVID-19 pandemic conditions.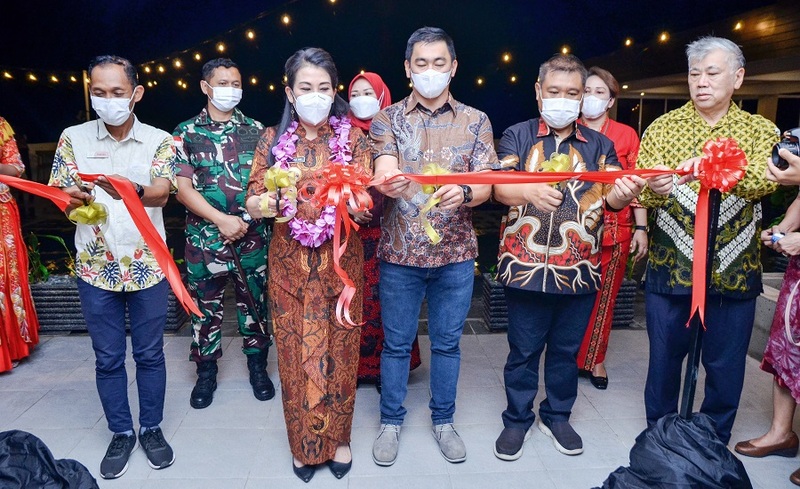 Ratu Patimasang as Corporate Director of Marketing Communication PT. Metropolitan Golden Management - Horizon Hotels Group said, "In this COVID-19 and new normal situation, we see the hotel business opportunity is starting to rise and revive. This hotel is a partner of PT. Metropolitan Golden Management to develop the local potential of Singkawang City and support regional tourism by facilitating 4-star hotel accommodation, which is the 56th hotel of the Horison Hotels Group."
Horison Ultima Singkawang is a four-star hotel designed with a Villa Resort concept, featuring two types of rooms with a total of 42 units. Each room is equipped with a bathtub, hot & cold shower, Smart TV, 24-hour Wi-Fi access, a Mini Bar, a Room Terrace and Rooftop. The room types include 9 Villa Executive Suites and 33 Executive Villas.
The hotel is an idyllic choice as a tourist destination due to its attractive location and facilities, which consists of an infinity pool, a kids' pool, dining destinations Santan Restaurant and Sakeca Lounge. It is also a suitable accommodation for business and corporate purposes, offering meeting and gathering venues. The hotel also provides banquets and MICE facilities with a total of four meeting rooms for up to 185 people, which can be utilised according to guests' needs including meetings, exhibitions, weddings and other events. The meeting rooms available include Grand Horison, Horison 1, Horison 2, and Horison 3.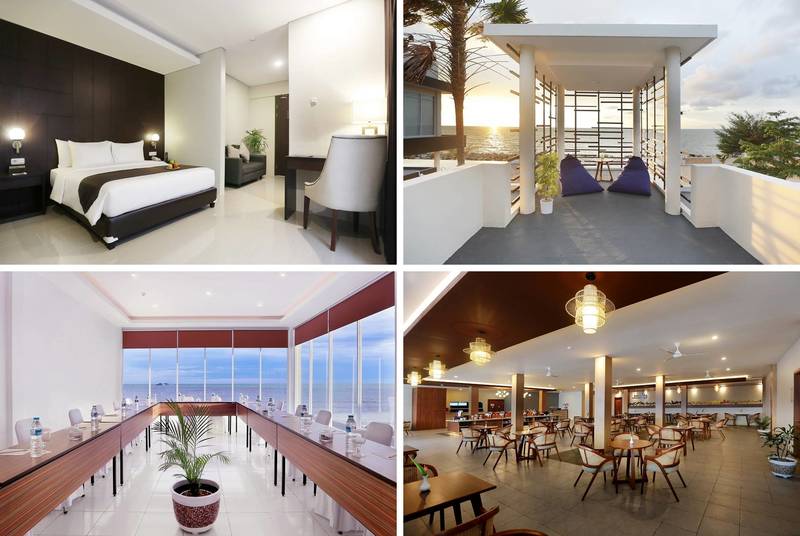 Located approximately 15 minutes away from the city centre of South Singkawang, they are ready to welcome and cater to guests with world-class service with a local touch for both leisure and business purposes. Additionally, the hotel is also a suitable destination for culinary connoisseurs looking to explore the variety of cuisine and beverages offered at Santan Restaurant that will surely please the palates of patrons, including the Singaporean Sauce Crab and Lobster Salted Egg.
For more information or reservations, please call +62 562 420 3333
Horison Ultima Singkawang
Jl. Pasir Pangjang No. 1, Sedau, Singkawang Selatan, West Kalimantan
+62 562 420 3333
myhorison.com