Where it was first developed, in Japan, capsule or pod hotels feature extremely small rooms ("capsules") that offer cheap, basic overnight accommodation at much lower rates when compared with more conventional hotels. Almost 30 years since its first invention in Osaka, the concept has undergone many changes – for the better. It has also grown to be popular in many big cities across the world.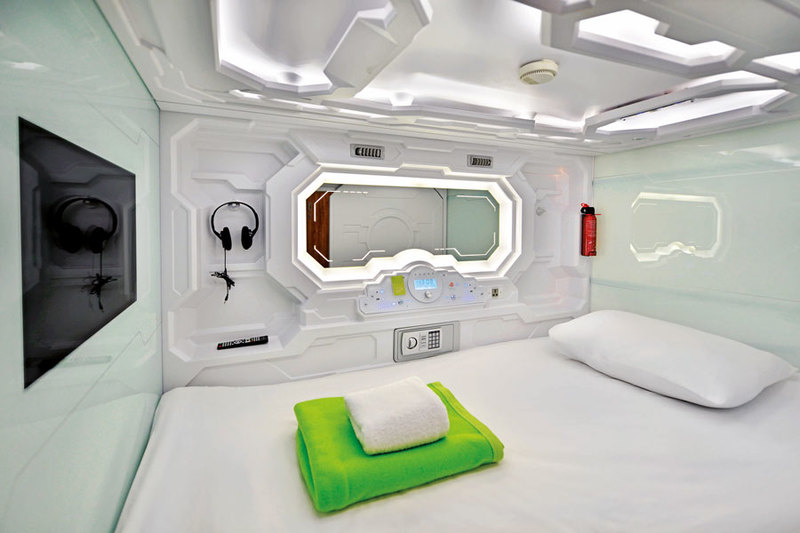 Come 2017, more than five thousand kilometres away, in Mojokerto, East Java, a modern concept of capsule hotel is being introduced by PT. INTIWHIZ INTERNATIONAL. Not only is Whiz Capsule Hotel the first of its kind in Mojokerto, it's also setting up to be the leader of the pack in Indonesia.
Edi Syumardi, Corporate GM Sales and Marketing Intiwhiz International, said, "The competition in the hospitality industry, especially for hotels, has become more intense nowadays. Hotels always need to come up with innovations and offer interesting promotions in order to flourish in such a competitive scene. With that in mind, we offer our guests in Indonesia a chance to enjoy our latest product, which we believe offers a truly unique and one-of-a-kind experience with Whiz Capsule Hotel. Staying in a capsule-shaped room will provide guests a truly new hotel staying experience, one that we must emphasize will not sacrifice the usual level of comfort they can come to expect when staying in other hotels under our brand."
Designed for smart and modern travellers on single business trips, Whiz Capsule Hotel is a smart option for those on a budget or simply seeking a new stay experience. Instead of staying in traditional rooms, guests get to spend the night in compact, capsule-shaped rooms equipped with a variety of facilities such as television, earphones, reading desk, reading lamp and air conditioning – in ultimate privacy.
Danny Budiman, General Manager of Grand Whiz Hotel Trawas Mojokerto, said, "We sincerely hope that our unique concept can entice guests to make our hotel their preferred staying destination. During the opening period, guests can enjoy a very special rate of IDR 250,000 (nett) including breakfast for one person, so make sure not to miss this chance to experience a truly new way to enjoy quality hotel stay!"
GRAND WHIZ HOTEL TRAWAS
Jl. Raya Trawas-Desa Belik, Trawas,
Mojokerto, East Java 63175
www.grandwhiz.com/trawas/capsule.php
Telephone: (0343) 880015, Facsimile: (0343) 880012
Facebook: Grand Whiz Hotel Trawas
Twitter: @grandwhiztrawas
Instagram: @grandwhiztrawas