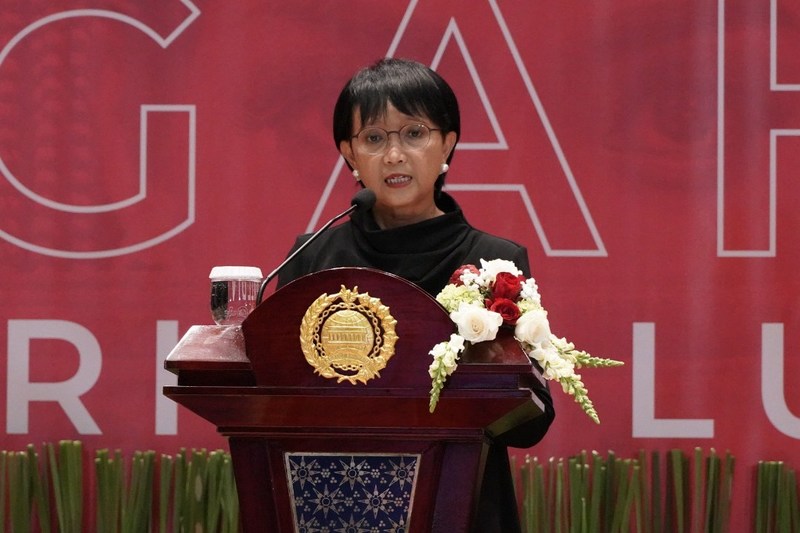 Following ministerial visits to China and the United Arab Emirates in the fourth week of August, Retno Marsudi, the Foreign Minister announced that Indonesia has secured a supply of a potential Cvid-19 vaccine up to 30 million which will be available for mass distribution until the end of 2021.
Indonesian government ensures the public will get the vaccine for the contagious disease after following up on cooperation with China and the Uni Arab Emirates. Previously, Presiden Joko Widodo instructed Foreign Minister Retno LP Marsudi and State-Owned Enterprises Minister Erick Thohir to meet with Chinese and Emirati officials.
The four-day trip abroad has resulted in a deal for the procurement of the Covid-19 vaccines and other bilateral cooperations between those two countries. Minister Marsudi said that the outcome of the visit had signed a commitment for procurement of 20-30 million doses of the potential vaccine by the end of this year, some 80-130 million doses in the first quarter of next year, and 210 million doses for the remainder of 2021.
"Therefore, if we talk about numbers, we have secured 290 million to 340 million for 2021," Said Marsudi in a virtual briefing at Indonesia Presidential Palace.
The ministerial visit to the city of Sanya, China, oversaw two deals between state-owned pharmaceuticals firm Bio Farma and China's Sinovac Biotech that would provide Indonesia the equivalent of 50 million doses of the potential vaccine with the priority access for the rest of 2021. While looking into a partnership with Chinese drug manufacturers namely Sinopharm and CanSino Biologics, Indonesia is already cooperating with Sinovac in phase three clinical trial of the vaccine candidate, with tests being carried out on 1,620 volunteers in Bandung, West Java, since early August.
On the trip to Abu Dhabi, minister Marsudi and Tohir looked into promising deals between an AI-based Emirati company namely Group 42 (G42) Health Care with two state drugmakers, Kimia Farma and Indofarma. G42 signed an agreement with Kimia Farma to develop vaccines and another with Indofarma to provide test kits using laser technology and AI to detect the virus.
After a paid visit to UAE and China, The minister also highlighted the government's short and long term efforts to meet the requirements for the Covid-19 vaccine as preventive acts to effectively combat the contagious disease in the following year. The short-term efforts encompass securing a commitment for vaccine supply from the United Arab Emirates and China, while the long-term efforts entail creating self-reliance in the production of the COVID-19 vaccine.