Jakarta's air quality has reached unhealthy levels, according to a report published by Greenpeace Indonesia. With the number of infrastructure projects and the increase in vehicle emissions, residents have been advised to use face masks when outside.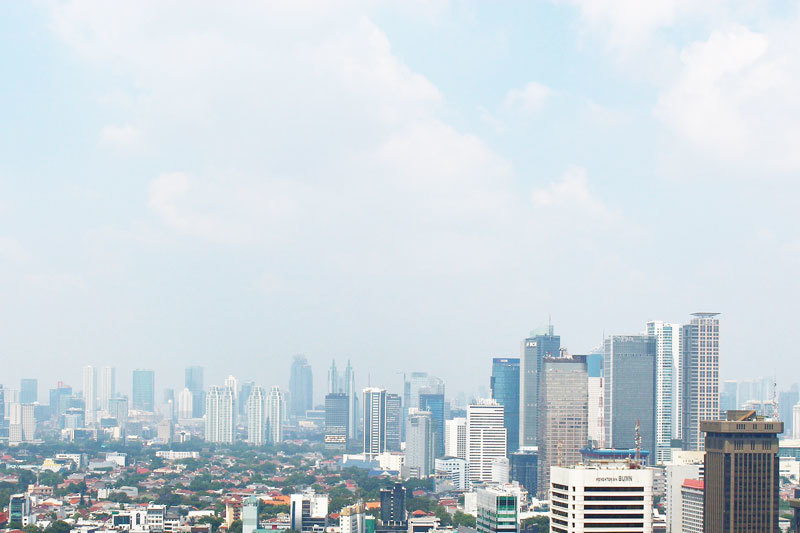 Greenpeace Indonesia, in its report released last week, cited the air monitoring platform Air Visual which listed the city's air quality as 'UNHEALTHY'. Jakarta's pollution levels are similar to those of Dubai (UAE), Lahore (Pakistan) and Kalkota (India).
Jakarta's air pollution level range is between 150-200 on average. The peak Air Quality Index (AQI) level is 184. Pollution levels in Denpasar, Bali are equally unhealthy with an AQI level of 104. The normal air quality range is between 0 to 50. Dubai alone has reached 409 AQI level, and is considered hazardous.

Greenpeace Indonesia has suggested that people in Jakarta use face mask type N95 to prevent the adverse effects of PM2.5 pollutants that affect the lungs. Air Visual uses three sources to measure the air quality, Air Now, BNKG and its own monitoring stations.
Hasil dari alat pantau milik BMKG juga menunjukkan kualitas udara Jakarta khususnya Kemayoran TIDAK SEHAT.

Untuk menjaga kesehatan, jangan lupa gunakan masker ya. 😷 pic.twitter.com/acMJuwPtty

— Greenpeace Indonesia (@GreenpeaceID) July 26, 2018
The index measures up to six main pollutants, including PM2.5, PM10, carbon monoxide, sulfur dioxide, nitrogen dioxide and ground level ozone. It also calculates the health risks (or AQI number) for each pollutant at any given time.

Download the current air condition in your city by downloading Air Visual App which are available in iOS and Android.