Southeast Asia's largest private and independent hospitality management group, Archipelago International, has become the first Indonesian hotel management company to collaborate with Mola in providing continuous free subscription entertainment to their guests.
The group has been working together with Nomaden TV to create ArchTV to deliver an Android-based TV platform to exchange the old standard Live-TV channels. Powered by Nomaden TV, ArchTV offers a wide-ranging TV content option for their guests, allowing them the freedom to choose their preferred entertainment. Guests will be able to access Mola without having to subscribe courtesy of the Nomaden IPTV infrastructure in ArchTV, enabling guests to pick their favourite movies, TV shows, music concerts, kids' videos and sports events. Currently, the ArchTV technology and Mola subscription are available at ASTON Kemayoran City Hotel and ASTON Inn Jemursari, while more hotels under the Archipelago umbrella will soon follow.
Recognised as an Over-the-Top service, Mola provides live and on-demand broadcasting rights to various sports competitions such as the Premier League, UFC, and so much more. Additionally, Mola also provides an extensive library of movies and television series, including several original features, catering to many options of entertainment options that are suitable for all ages and can be enjoyed any time of the day.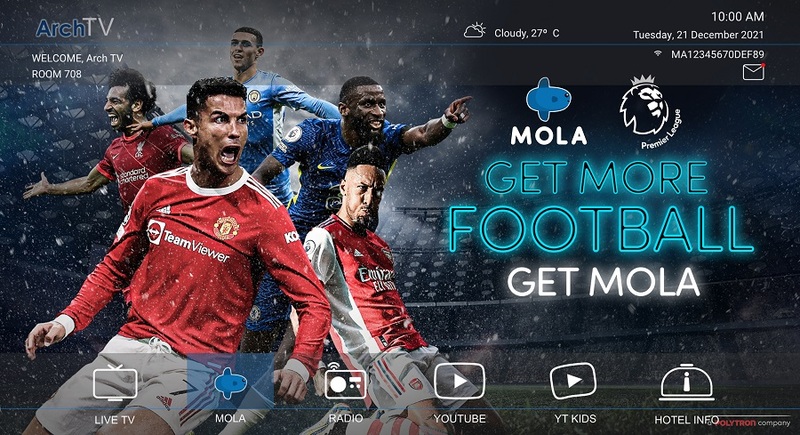 "We want to make sure our customers won't miss their favourite program while they're on vacation or a business trip, so we make it easy for them to enjoy Mola shows on a big TV screen while staying at the Archipelago hotel chain. This partnership is the start of B2B partnership expansion to broaden the reach to users," said Eriek Lukito, Business Growth Division Head of Mola.
Nomaden TV is a pioneering technology cloud IPTV platform in the country for the hospitality industry that offers end-to-end solutions with zero investment. With ArchTV powered by Nomaden TV, guests are given the option to cast all of the media content through Chromecast.
"We have succeeded in transforming the paradigm of TV hotels, from conventional to world-class modern entertainment that is more interactive. This technological shift was done without high investment costs, in accordance with our tagline "zero investment, zero downtime", said Vedy Eriyanto, the President Director of VNT Networks.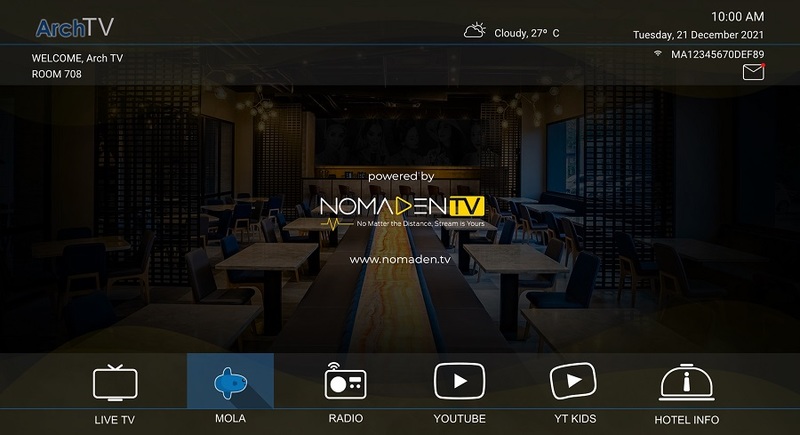 "The demand for entertainment has changed, guests are no longer watching live television. They want something familiar, like watching the same show they watch at home or through their mobile phone. We are delighted to be the first hotel operator to partner with Mola through ArchTV powered by Nomaden TV, giving guests the comfort to browse and watch their favourite shows. Through this technology, guests can directly access the entertainment platform without needing or creating their own logins," said John M. Flood, President & CEO of Archipelago International.
For more information, please visit www.archipelagointernational.com