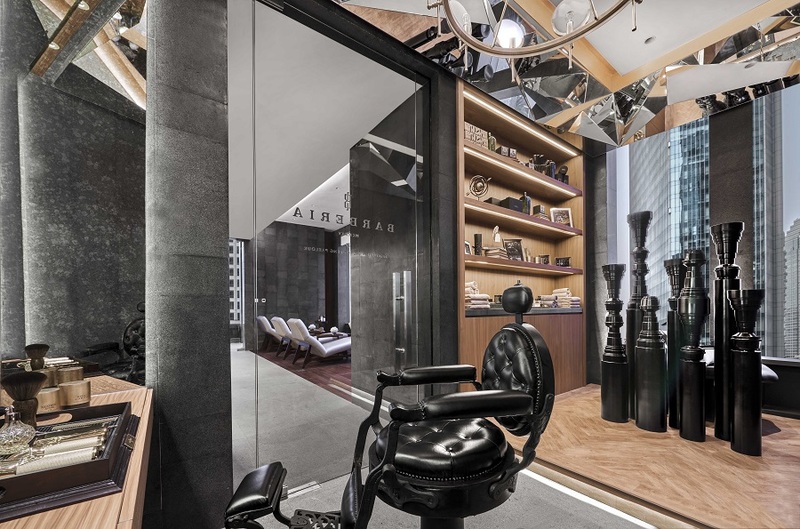 On 24 June 2022, The Langham, Jakarta announced the opening of their latest facility: Barberia, a gentleman's luxury barber that takes inspiration from the Langham brand's timeless elegance and impeccable experiences throughout the century, offering barber services where excellence is guaranteed. Barberia offers traditional shaving and hair services, along with restorative grooming treatments for gentlemen. Offering a warm, welcoming and elevated ambience that somewhat reflects a private gentleman's club, Barberia is designed with a modern luxury backdrop that delivers high-quality grooming experiences.
Barberia was originally conceived in 2011 when its founders met and discovered their shared interest in exploring and diving into their passion in the barber culture. That fruitful encounter led to the birth of a fresh new concept for a barbershop. The dream was to present a refined concept of the past glory, as back in the day, the barbershop industry remained as one of the last remnants of masculine refuge in the metrosexual and androgynous social frame. They had concerns with the fact that it became gradually difficult to find a genuine place for gentlemen to acquire simple and straightforward trims and shaves that can also fully serve their needs.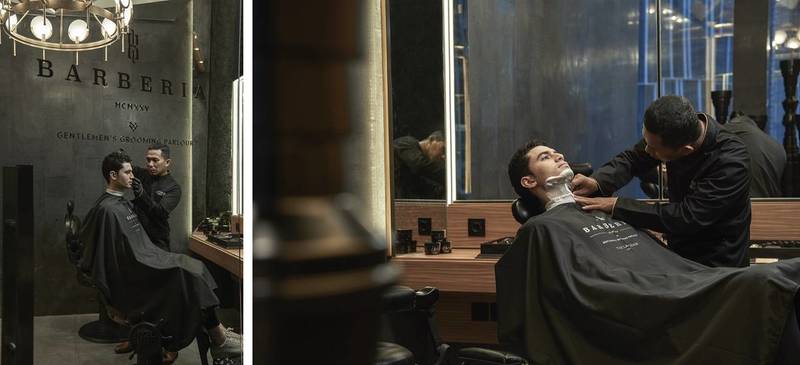 They held a successful one-week event filled with seminars, workshops and training, where they brought over three world-renowned barbers, namely Donny Hawley (Founder of Layrite); Carlos Ramos (Sugarskulls), and Julius Cvesar, who've had international experiences in the quintessential art of barbering, handling numerous A-List celebrities including Tom Hanks, Robert De Niro, Hugh Hefner, Billie Joe Armstrong, Johnny Knoxville, Jared Leto and NBA players, to name a few. Many barbers attended the event from across the country as well as barbers from Singapore, Malaysia and Brunei.
Barberia's professionally trained and experienced barber team, most of whom have been working with their loyal and distinguished clients, preside over the two exquisite vintage barber chairs set in a room with a fresh and tranquil atmosphere with views overlooking the stunning city. Combined with Langham's signature Chuan Spa, Barberia at The Langham, Jakarta merges the wellness treatments to present a relaxing, rejuvenating and pampering grooming experience for the discerning gentlemen.
The range of services and treatments offered at Barberia include:
• THE ROYAL 1865 GROOMING EXPERIENCE - Treatment Time 120 minutes
• SIGNATURE BARBERIA CUT - Treatment Time 60 minutes
• HEAD SHAVE - Treatment Time 60 minutes
• LITTLE GENTLEMAN - Treatment Time 60 minutes
• SHAMPOO & BLOW DRY - Treatment Time 25 minutes
• HAIR COLORING - Treatment Time 45 minutes
• BEARD TRIM - Treatment Time 35-45 minutes
• TRADITIONAL HOT TOWEL SHAVE - Treatment Time 45 minutes
• BEARD CONDITIONING TREATMENT - Treatment Time 45 minutes
• UNDER-EYE COLLAGEN TREATMENT - Treatment Time 30 minutes
• EAR CANDLE - Treatment Time 45 minutes
• BLACK MASK FACIAL - Treatment Time 35-45 minutes
• HAIR SPA - Treatment Time 45 minutes
• FACIAL MASSAGE - Treatment Time 30 minutes
• SCALP & SHOULDER MASSAGE - Treatment Time 30 & 60 minutes
• FACIAL TREATMENTS* - Treatment Time 35-45 minutes
• MANICURE & PEDICURE* - Treatment Time 30-60 minutes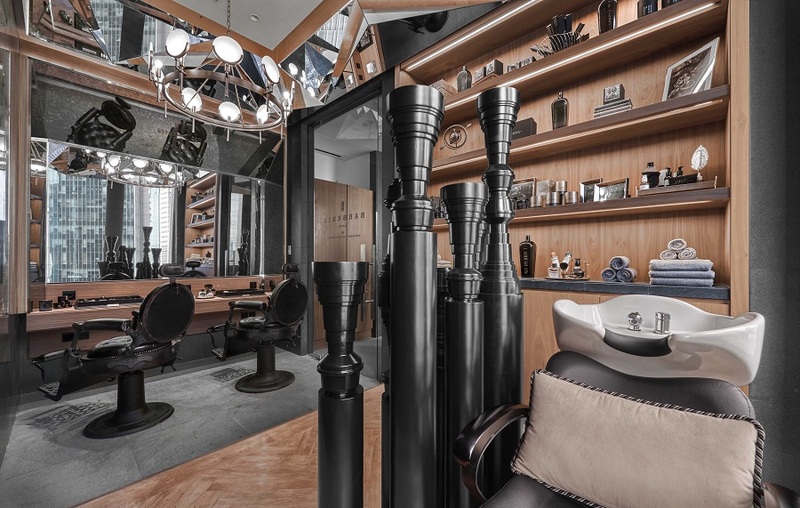 Following years of study, research and development, Barberia has finally expanded its deep interest in men's grooming and has launched its first premium hair styling product called 1925 Grooming Co. in December 2019. Currently, the brand has launched two types of pomade, a clay, a beard & body bar, six aromatic wood wick candles, and six fog incense ones, and is developing more products in the coming future.
Barberia at The Langham, Jakarta can be found at Chuan Spa, 6th floor. Opening hours are from 10am to 7pm.
For more information or reservations, please call +62 21 2708 7888 or email [email protected]
The Langham, Jakarta
District 8, SCBD, Lot 28, Jakarta
langhamhotels.com