Bar at the Rooftop, affectionately known as BART, was named one of the best rooftop bars in Southeast Asia, according to a city guide website Big 7 Travel. The rooftop bar located at ARTOTEL Thamrin Jakarta is ranked 9th among 50 best rooftop bars across the region.
With over 1,5 million website visitors, Big 7 Travel has conducted independent surveys about various travel places, foods and hotels from seven continents to create the best recommendations for adventurous travellers looking for experience, from culinary destination to exotic tourism spots. In addition to crafted cocktails, BART is considered as a rooftop bar with the best view of the city. Its strategic location in downtown Jakarta made the bar popular among youth in Jakarta.
Since its opening in 2014, BART has been known as a relaxing spot to enjoy the night whether after working hours or on the weekend. The rooftop bar was also named the Best Rooftop bar from Zomato last year.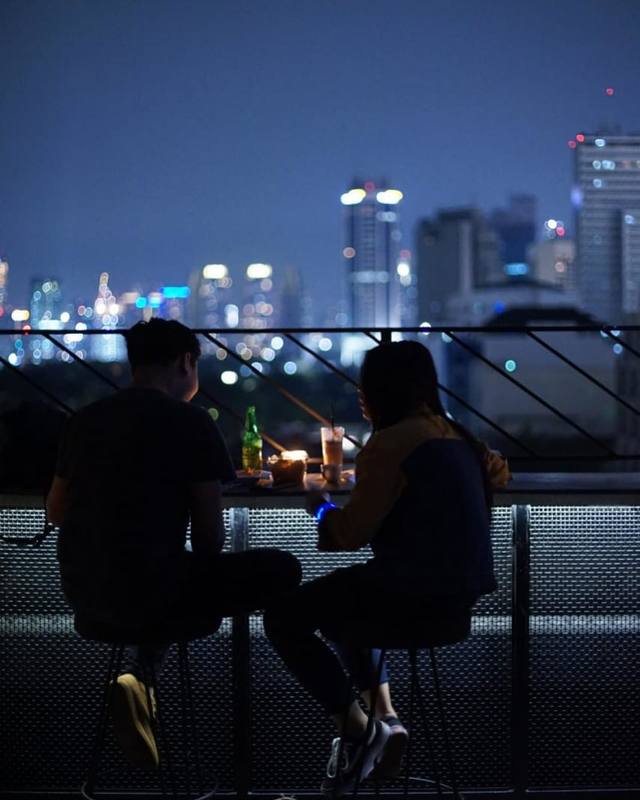 Situated on the 7th floor of the hotel, the rooftop bar offers an open air setting with a cosy atmosphere. Embracing urban culture at the core of its identity, BART is home to Jakarta's creative minds in which emerging musicians and DJs create lively ambience and entertaining guests as they enjoy comfort food and best drinks with friends and loved ones. The rooftop bar always welcome guests who need to host private events and occasion.
"This award will motivate us to always give the best services, foods and drinks, and music to our guests. In this occasion, our thanks goes to our loyal guests as well as BART's partners who always give outstanding reviews for BART," according to Dicky Pandjaitan, General Manager of ARTOTEL Thamrin — Jakarta.
Beside BART, other rooftop bars in Jakarta who made the list included Henshin at Westin Jakarta. Rock Bar Bali is ranked in the top three after Baba Nest Phuket and Alfresco 64 A Chivas Bar in Bangkok, Thailand.
BART
ARTOTEL Thamrin — Jakarta, Level 7, Jl. Sunda No. 3
Central Jakarta 10350
Phone: +62 21 3192 5888
IG: @bart_jkt
FB: Bart at Rooftop Artotel Jakarta
www.artotelgroup.com