Answering the desires of millennials in Indonesia, beer connoisseurs across the archipelago can rejoice as Budweiser – one of the largest-selling beers in the United States – has finally made its way to Indonesia. Dubbed as 'The King of Beers', Budweiser presents a delicious, light beer with a distinctive taste that makes it a popular beer of choice in the US.
Produced by Anheuser-Busch, part of AB InBev, a leading global brewer, Budweiser is an American-style pale lager that was first introduced in 1876 by Carl Conrad & Co. of St. Louis, Missouri. Now, Budweiser is collaborating with Gama Jaya Group as the official distribution partner in Indonesia. Budweiser's presence in Indonesia will be complemented and promoted through collaborations with prominent public figures including DJ Winky and various Indonesian influencers.
"We are very enthusiastic to introduce Budweiser to the Indonesian market. We are optimistic that Budweiser will be liked by beer connoisseurs in the country because Budweiser not only offers the best quality beer, but we are also designing interesting activities for Indonesian millennials," said Budweiser's Brand Manager in Indonesia, Kartika Erwanto.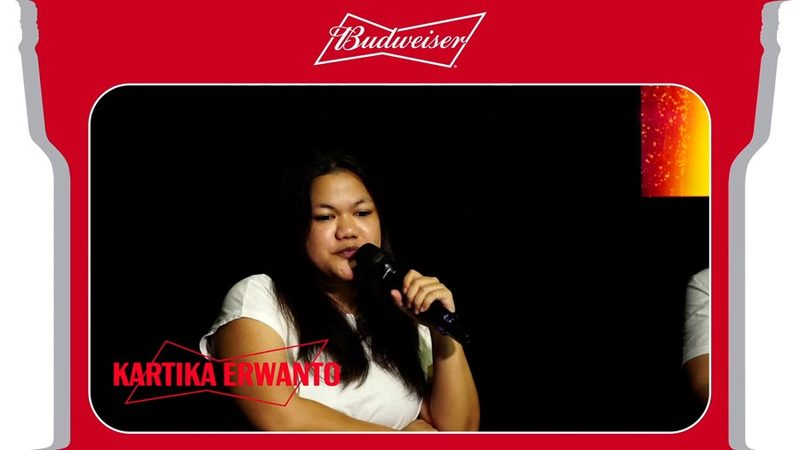 According to Kartika, millennials are a market segment that continues to grow, both in terms of data and real movements. Budweiser believes the group fits perfectly with the character Budweiser wants to embrace. "These Indonesian millennials are always passionate about trying new things, have a hobby of hanging out, very intense on social media, sharp and crisp like Budweiser," said Kartika.
The American-style beer contains 5% alcohol and is brewed with the finest barley malt and a blend of premium hop varieties. Budweiser has very subtle honey and a hint of citrus notes, punctuated by flavours of malt and hops. The resulting flavours are perfectly balanced, crispy and clean. This golden coloured beer is perfect for high-energy events in major cities around the world. Aluminium bottle packaging on Budweiser provides added value because it is light, practical and, of course, also unique.
Udit Mediratta as Director of Marketing & Commercial Operations, South East Asia Budweiser stated, Budweiser will soon arrive in big cities, namely Jakarta, Bali, Bandung, Surabaya, and Medan. "This Budweiser can be immediately enjoyed in bars, clubs, sports bars, restaurants, as well as through offline/online retail sales. We are very excited to introduce Budweiser to the Indonesian market and hope to be well received. Take a peek at @BudweiserIndonesia's Instagram for information on our exciting activities," he explained.
Instagram: @BudweiserIndonesia
For more information, please contact:
Marissa Priscilla (Media Relation)
+62 857 7490 0151