Located at the south-eastern tip of China and in the heart of rapidly developing East Asia, Hong Kong is a world-class financial, trading and business centre and, indeed, a great world city. Hong Kong became a Special Administrative Region of the People's Republic of China on July 1, 1997, after a century and a half of British rule. Under Hong Kong's constitutional document, the Basic Law, the existing economic, legal and social systems will be maintained for 50 years. Hong Kong enjoys a high degree of autonomy except in defence and foreign affairs.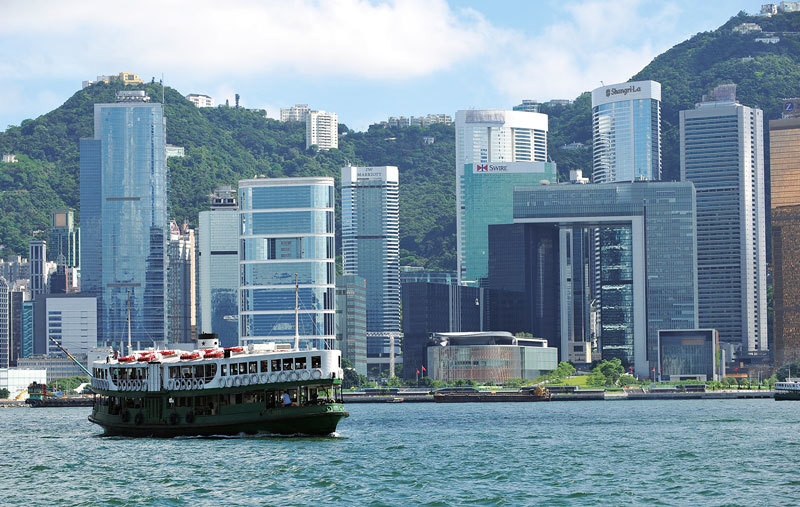 To enhance Hong Kong's relations with Southeast Asia, the Government of the Hong Kong Special Administrative Region set up a new Hong Kong Economic and Trade Office (HKETO) in Jakarta in June 2016. The HKETO in Jakarta represents the Hong Kong Government in matters between Hong Kong and the Association of Southeast Asian Nations (ASEAN) as a whole, and handles matters between Hong Kong and four ASEAN countries, namely Indonesia, Malaysia, Brunei Darussalam and the Philippines. Together with the HKETO in Singapore, which covers Singapore, Cambodia, Laos, Myanmar, Thailand and Vietnam, the two HKETOs work together to strengthen Hong Kong's ties with the ASEAN countries and enhance Hong Kong's trade and economic relations with the region.
In the past seven months since the establishment of the HKETO in Jakarta, it has been working on setting up the long-term office which will be situated at the World Trade Centre in Jakarta. The HKETO in Jakarta has also been actively establishing its network here and has been meeting different bodies including government officials, business communities, think tanks, academia, and media. Apart from promoting Hong Kong in Jakarta, the office is also keen to engage other cities in Indonesia. In November 2016, the HKETO in Jakarta participated in a business seminar held by the Indonesia Hong Kong Business Association and Hong Kong Trade Development Council in Medan and introduced the latest development in Hong Kong.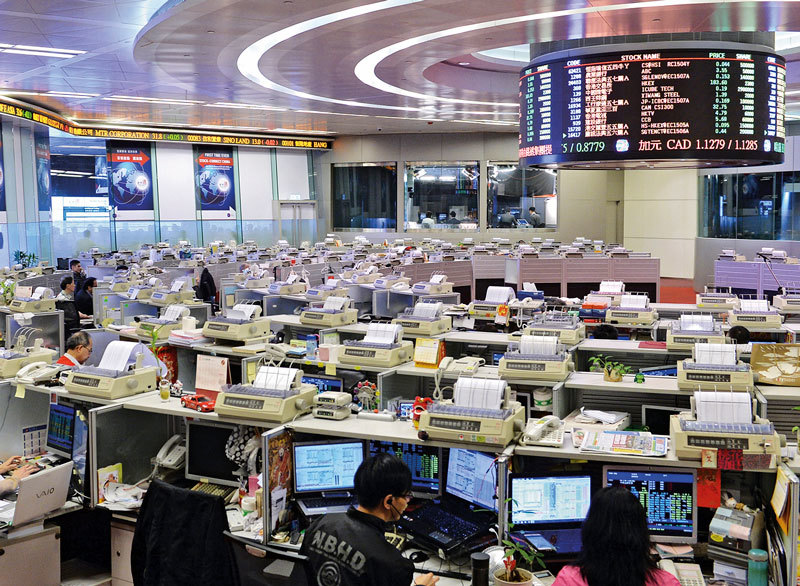 In 2017, the HKETO in Jakarta will continue to organise and participate in various activities to connect with the communities in Indonesia and other ASEAN countries. These include Chinese New Year receptions, business seminars and luncheons, a gala dinner, exhibitions and exchange visits between Hong Kong and ASEAN countries by government officials, business counterparts as well as media partners. Stay tuned and join HKETO for a meaningful yet fun-filled year ahead.
Contact HKETO:
E: [email protected]
T: +62-21 2783 0616
F: +62-21 2985 9889
Hong Kong and HKTDC: Your Best Partners in Global Business
For Indonesian companies looking to go global, help is at hand.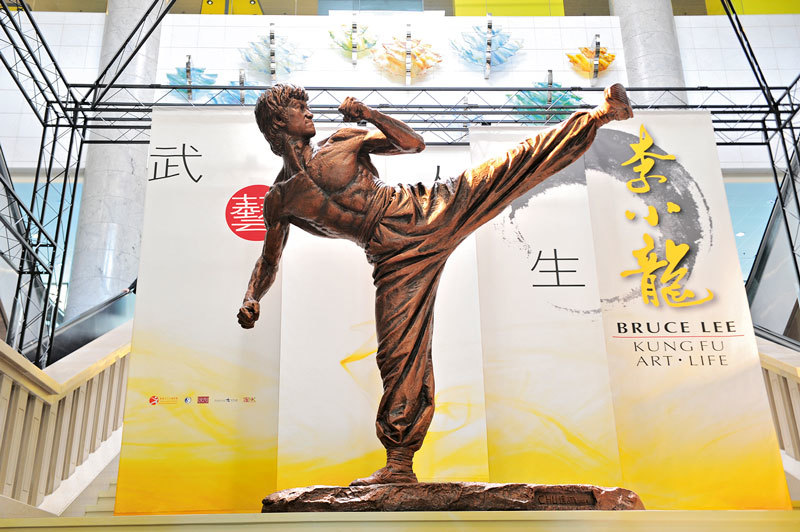 The Hong Kong Trade Development Council (HKTDC) assists Indonesian companies to expand into the Chinese mainland and internationally using Hong Kong's business platform and services expertise.
This is achieved through the HKTDC's vast data base as well as a variety of events, activities and initiatives, supported by the HKTDC's office in Jakarta, which can help Indonesian businesses grasp different opportunities.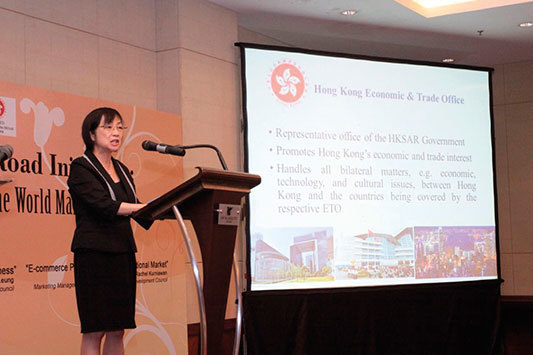 Indonesian suppliers and buyers can take part in the HKTDC's 30-plus trade fairs in Hong Kong, which form 11 largest marketplaces of their kind in Asia, with Electronics, Jewellery, Gifts, Watches & Clocks and Lighting being the world's largest. Attracting about 37,000 exhibitors and more than 760,000 buyers a year from around the world, these fairs serve as a marketing platform for Indonesian suppliers to reach out to global buyers. They also provide Indonesian buyers with an ideal channel to source stylish, trendy and quality products from all over the globe. Many Indonesian companies are already participating in HKTDC fairs, with the Hong Kong Gifts & Premium Fair, Food Expo and Hong Kong Fashion Week for Spring/Summer being most popular among Indonesian exhibitors. Meanwhile, the Hong Kong International Jewellery Show, Hong Kong International Diamond, Gem & Pearl Show and Hong Kong Toys & Games Fair are among events that attract strong Indonesian buyer participation.
The HKTDC's online platform, www.hktdc.com, is an effective business-matching resource to connect with business partners in Hong Kong and overseas. It features more than 1.7 million registered international buyers, as well as some 130,000 products and services suppliers. It is your best e-sourcing platform.
Hong Kong also facilitates your global expansion with the necessary professional support. In September 2015, the HKTDC staged its mega "In Style • Hong Kong" promotion in Jakarta to highlight the best of Hong Kong's creative, trendsetting and design-driven products, as well as the city's services, including financial, legal, arbitration, design, branding, digital marketing and ICT services.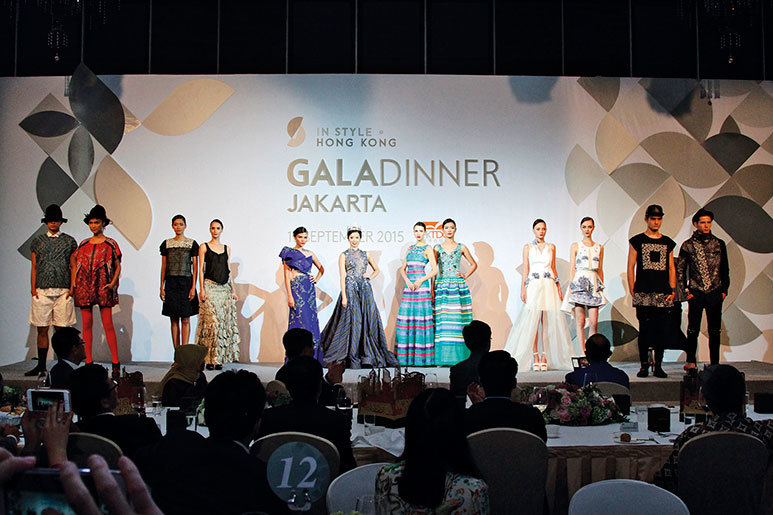 Being China's international gateway, Hong Kong can also help Indonesian companies seek fresh business opportunities related to the Belt and Road Initiative. The HKTDC offers a one-stop information hub in the form of our dedicated website: www.beltandroad.hk. This comprehensive resource for the Belt and Road Initiative provides access to updated information, projects and Hong Kong professional institutions and services providers.
Established in 1966, the HKTDC has 50 years experience in helping international and Hong Kong companies to create opportunities. With a global network of more than 40 offices, the HKTDC is well-placed to connect you with businesses around the world.