The official handover ceremony for the ASEAN Women's Circle of Jakarta (AWC) presidency from the current president Sari Percaya to the new president Dhani Sarwono, spouse of Indonesia's Permanent Representative to ASEAN, took place on 28 March at the ASEAN Secretariat Jakarta.
Sari Percaya, speaking on behalf of ASEAN Women's Circle of Jakarta, noted that it only took passion and one's bare hands to make a difference. Together with the executive committee she has achieved huge success in fundraising projects and charity events during her term. She also noted that raising social awareness on the empowerment of women and development of children's welfare is the fuel for motivation to become more successful in upcoming projects.
Also present at the ceremony were AWC Chief Patron Yasmin Fachir, spouse of Indonesian Vice Foreign Minister Abdurrahman Mohammad Fachir, and ASEAN Deputy Secretary-General for Community and Corporate Affairs Dr. AKP Mochtan. Yasmin Fachir thanked the former president for her dedication and welcomed the new president and the executive team members on the new board. In his remarks, Dr. Mochtan pledged the continued support of the ASEAN Secretariat to the new AWC president and executive committee.
Speaking at the handover ceremony, Dhani Sarwono noted that she would continue to provide opportunities to work alongside the new committee and commit to building and growing ASEAN Women's Circle of Jakarta. In the future, AWC will also foster the relationship with the ASEAN Secretariat by creating more channels regarding investment in education for future generations.

Shona Papachristidis-Bove Named Chairwoman of BWA
Shona Papachristidis-Bove has been named the British Women's Association (BWA) Chairwoman for 2019-2020, it has been announced. Hailing from Scotland, she first left the UK to live overseas in 1992 and has spent time in several locations including Milan, Stavanger, Pointe-Noire, Port Harcourt and Luanda.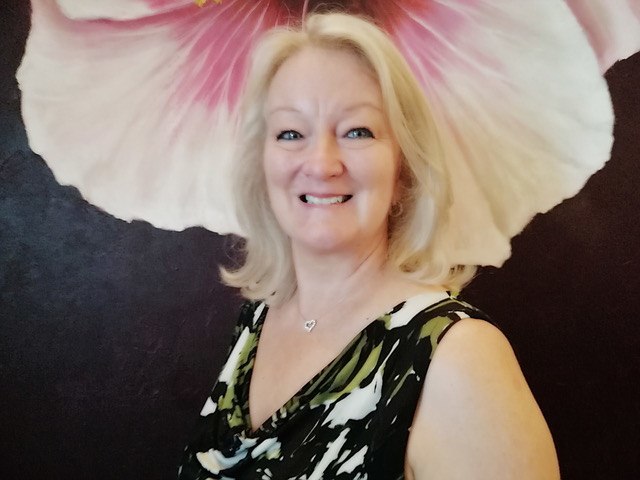 Whilst living as an accompanying spouse overseas, she got involved with associations similar to the BWA in each location, from supporting school PTA efforts in Stavanger to administering polio vaccines to Angolan children in Luanda's villages. Her interests are travel, reading, cinema (preferably the Premiere screen!), entertaining friends at home and is determined to learn to scuba dive while living in such a beautiful area of the world.
With a background in administration, accounting and sales in the oilfield sector of the North Sea in Scotland, Shona has varied experience which she can call on in her role at BWA. She aims to maintain the BWA's position in Jakarta as a highly respected and supportive charitable organisation during her tenure as Chairwoman. Since arriving in Jakarta in January 2018 she has immersed herself in all that BWA has to offer, and will lead the team for 2019-2020 period.
---
AWC article is written by Asyariefah R.A. This article is originally from paper. Read NOW!Jakarta Magazine May 2019 issue "Kids, Family, and Education". Available at selected bookstore or SUBSCRIBE here.