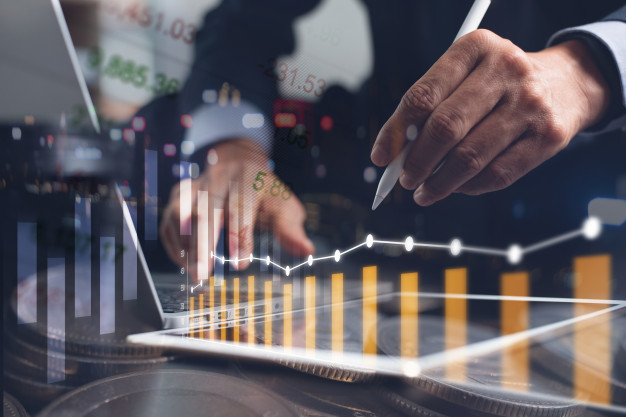 The President's special staffer on economics, Arif Budimanta, on Wednesday said Indonesia's economic growth shows constant signs of improvement despite logging -0.74 percent in the first quarter.
Compared to the second up to the fourth quarter last year, the 2021 first quarter growth is moving to the positive zone.
In his written statement on May 5, Arif Budimanta said the economy is projected to improve to the positive zone for the second, third, and fourth quarter and accumulate a positive growth compared to 2020.
Indonesia's economy suffered since the Covid-19 pandemic emerged in March last year, which eventually caused a recession. But Arif is optimistic that it will be able to survive.
"There is a slight difference with only -0.74 percent annually compared to the period prior to the pandemic. This shows that our economy is able to survive," he wrote.
He also stated that President Jokowi is optimistic that the national economy will start to grow during the second quarter of 2021 and noted that the pandemic mitigation will greatly influence the outcome.
The National Development Planning Agency (Bappenas) in a virtual meeting has officially projected Indonesia's 2022 economic growth to be between 5.4 to 6 percent. The government's work plan is focused on the national post-pandemic economic recovery.
"The IMF along with a number of international institutions have predicted that Indonesia's economy will recover in 2022. So, in 2022 Indonesia's growth is expected to recover by a conservative 5.4 percent" said Bappenas Minister Suharso Monoarfa in the central development coordination meeting.
Suharso also said that Indonesia would need to see investment growth to catch up with the significant projection.
He said 80 percent of the investment is projected to come from the private sector worth up to Rp4,857 trillion whereas investments from SOEs is expected to be 8.5-9.7 percent, while government investment is hoped to reach Rp439.4-497 trillion or 7.5-8.4 percent.
The level of open unemployment in 2022 is also expected to come down to 6.2 percent and poverty levels to improve to 8.5-9 percent. The Bappenas head said Indonesia has prepared a strategy to escape the middle income trap by 2036 and ambitiously set a goal to become a developed country by 2045.