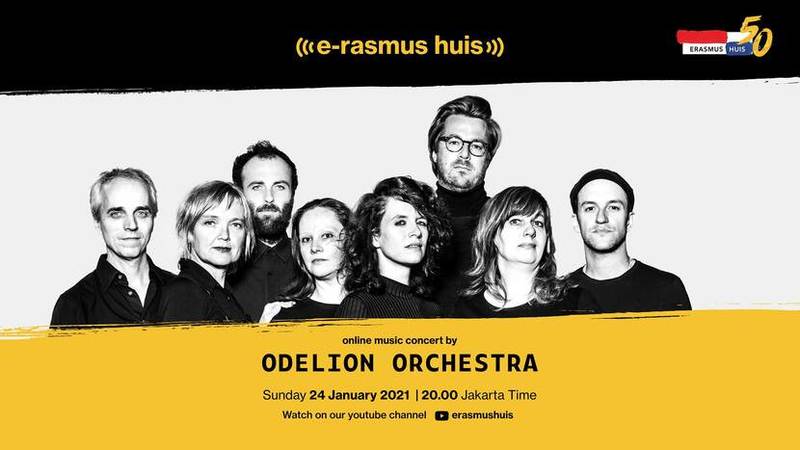 The Dutch Cultural Institute, Erasmus Huis invites the international community in Indonesia to join their virtual celebration of its 50 year anniversary on 27 January which will be followed by an exciting 2021 programme.
In 2021, the Dutch Cultural Institute Erasmus Huis remains closed to the general public but that doesn't mean that they will cancel their special 50th anniversary this year. Despite re-imposition of social restrictions, the cultural institute will host everyone at its virtual anniversary event, slated for Wednesday, 27 January.
The anniversary also marks a long history of cultural ties between Indonesia and the Netherlands and you can see the latest bilateral partnership through online talk show with local and international artists as well as watching collaborative performances and witnessing testimonials from Erasmus Alumni across generations.
The virtual event is also expected to bring us back to the history and guide audiences to the future possible collaboration. On the anniversary celebration, cultural enthusiasts, government figures and academia will exchange ideas to build stronger ties between the Indonesian and Dutch community here at home and abroad.
With the extended closure of the Dutch Embassy in Indonesia due to tougher Covid-19 restriction protocols, it's hard to build networking live but it's a great opportunity to get to know each other through cultural issues especially to those who aim to involve in the bilateral programme from the artist residencies to scholarships.
Erasmus Huis also kicked off 2021 with an excitinng agenda inculding an online convention, Dance: All Access, and Dutch Movie 2021, a virtual film festival designed for virtual film screening at home.
For more information about Erasmus Huis 2021 programme, visit netherlandsandyou.nl/latest-news/events