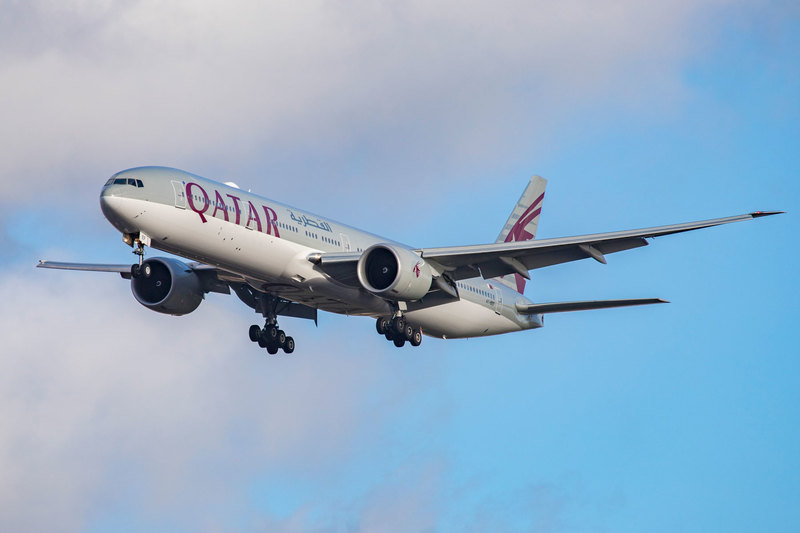 The six-time Skytrax Best Airline of the Year award winner expands flight frequencies for travelers as Indonesia continues to ease restrictions and drive tourism. Services in Jakarta to increase to three times daily and in Bali to daily flights starting 1 June 2022
In response to the reopening of Indonesia's border to tourists and international travelers, Qatar Airways is boosting its growing network by increasing its flight frequency to and from the country. The six-time Skytrax World's Best Airline winner will increase its service between Jakarta and Doha from twice-daily flights to three times daily, while increasing its Doha-Denpasar flight frequency from four times weekly to daily flights, starting June 1, 2022.
A multiple award-winning airline, Qatar Airways was announced as the 'Airline of the Year' at the 2021 World Airline Awards, managed by the international air transport rating organisation, Skytrax. It was also named 'World's Best Business Class', 'World's Best Business Class Airline Lounge', 'World's Best Business Class Airline Seat', 'World's Best Business Class Onboard Catering' and 'Best Airline in the Middle East'. The airline continues to stand alone at the top of the industry having won the main prize for an unprecedented sixth time (2011, 2012, 2015, 2017, 2019 and 2021
Since the start of the COVID-19 global pandemic, Qatar Airways has led the aviation industry by being one of the very few airlines that operated throughout the crisis. The airline has never stopped flying and has played a critical role in global repatriation efforts by bringing over 3.2 million passengers worldwide home safely since March 2020.
Qatar Airways has maintained its Indonesian routes throughout the COVID-19 pandemic and has held a robust and agile network helping to take over 272,000 passengers in and out of Indonesia (127,000 passengers inbound and over 145,000 outbound) between March 2020 to December 2021.
Qatar Airways has also set industry benchmarks for COVID-19 biosafety and hygiene by being the first airline to receive the Skytrax 5-stars COVID-19 Safety ratings, with 99.988% of its passengers travelling COVID-19-free. Its Doha airport hub, Hamad International Airport (HIA), has earned the Skytrax 5-stars COVID-19 Safety ratings, making Qatar Airways the only Middle Eastern carrier where the airline and its airport secured the highest Skytrax safety ratings. Most recently, Qatar Airways also won Skytrax World's Best Airline award for the 6th time, together with other Skytrax awards such as Best Middle Eastern Carrier, Best Business Class, Best Business Class Seat, and Best Catering for Business Class.
Qatar Airways Country Manager Indonesia, Luciana Siwu, said: "As Indonesia further eases entry requirements for overseas visitors to revive the tourism sector and rebuild connection, we invite passengers to rediscover the world with the world's best airline as we remain committed to serving the Indonesian market."
"When you travel with Qatar Airways, you're flying with the world's best airline as we strive for excellence in every aspect of our business. We have proven to be a safe and reliable airline for customers and our trade partners as we stand by them through good and bad times by never stopping flying throughout the pandemic. Passengers can travel with peace of mind knowing that Qatar Airways is committed to safety. Our 5-star COVID-19 safety rating is a testament to our efforts to stay the leading global airline for biosafety," Luciana concluded.
A multiple award-winning airline, the national carrier of the State of Qatar continues to rebuild its network, which currently stands at over 140 destinations. With more frequencies being added to key hubs and a flexible booking policy, Qatar Airways offers unrivalled connectivity to passengers, making it easy for them to change their travel dates or destination if they need to. As a member of the OneWorld alliance, Qatar Airways customers have access to a network of lounges and other frequent flyer benefits with partner airlines. Booking details and terms and conditions are available at https://www.qatarairways.com/id-id/homepage.html