BSD City can now use electric scooters as an eco-friendly mobility solution to explore around the city. Hailing this new ride is currently free during trial phase via the official GrabWheels mobile application.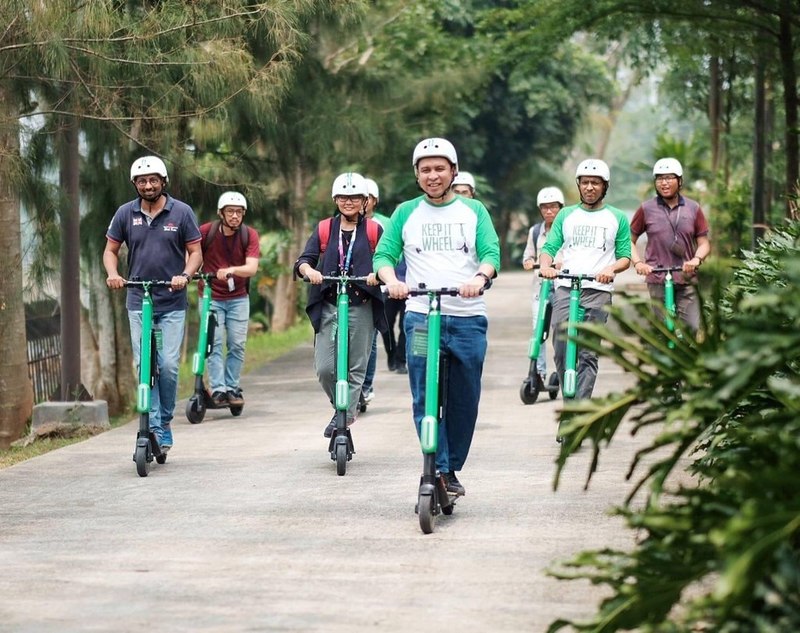 GrabWheels electric scooter service is a strategic cooperation between transportation service company, GRAB, and leading urban developer, Sinar Mas Land. Using the application, users can easily find the nearest GrabWheels station, where they can rent the electric scooters. GrabWheels is expected to be the preferred choice for short-distance inner city transportation in order to reduce daily carbon emissions from fossil fuel transportation.
Users may unlock the scooters by scanning the unique barcode and then use it to travel around BSD. Upon trip completion, the app will direct you to the nearest GrabWheels parking spot. During trial phase, stationed Grab support staff will walk users through the safety instructions before using GrabWheels. As part of technology adaptation to community, Grab support staff are available to help user should they encounter technical difficulties.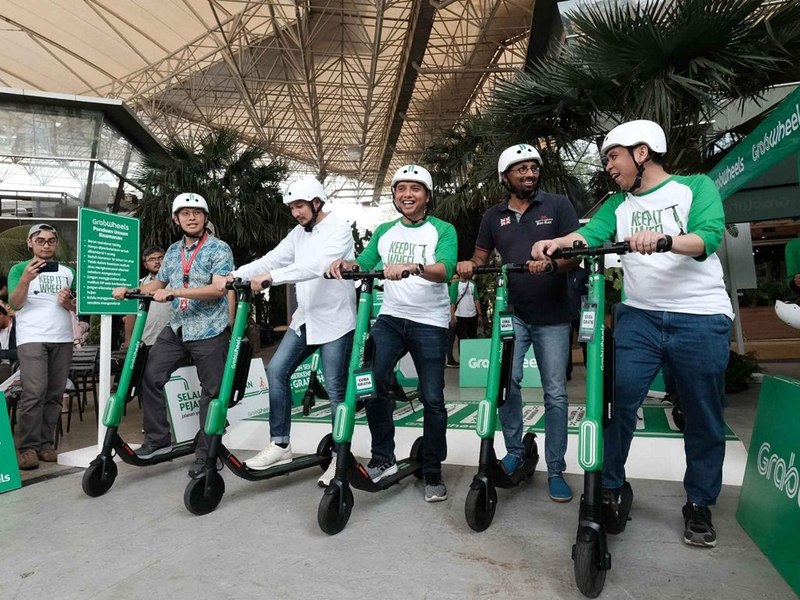 Executive Director of Grab Indonesia, Ongki Kurniawan said the company intends to promote first-mile last-mile green transportation in neighborhoods with an accessible function. "This is used for everyday app that Grab established using hyperlocal approach to make sure that the technology meets the people's need in BSD to improve their quality of life," Kurniawan remarked during the launching event.
As a leading smart city in Indonesia, BSD City has the infrastructure and digital facility to sustain a thriving economy and productive daily activities for its dwellers with GrabWheels service assisting integrationg of transportation system. So far, BSD city is one of the leaders in providing integrated transportation solution, from commuter line to long-distance shuttles.
Within BSD City, Digital Hub covers an area around 25,86 hectare in the southern Green Office Park BSD City, which has potential to be the next technology center similar to Silicon Valley in the United States. Several tech-heavy institutions based in the area include Apple Developer Academy, Binar Academy, Techpolitan, Purwadhika, and Grab Innovation Lab, to name a few. With plans to further improve technology infrastructure at hand, BSD will continue to promote the development of digital communities in and around the Greater Jakara area.
"We are sure this GrabWheels trial project will be the beginning of more green transportation as we strive towards a healthier city lifestyle and reduce air pollution," Irwan Harahap, Project leader of Digital Hub at Sinar Mas Land added with confidence.
GrabWheels is available in Android and iOS for free until mid 2019 before switching to commercial operations.