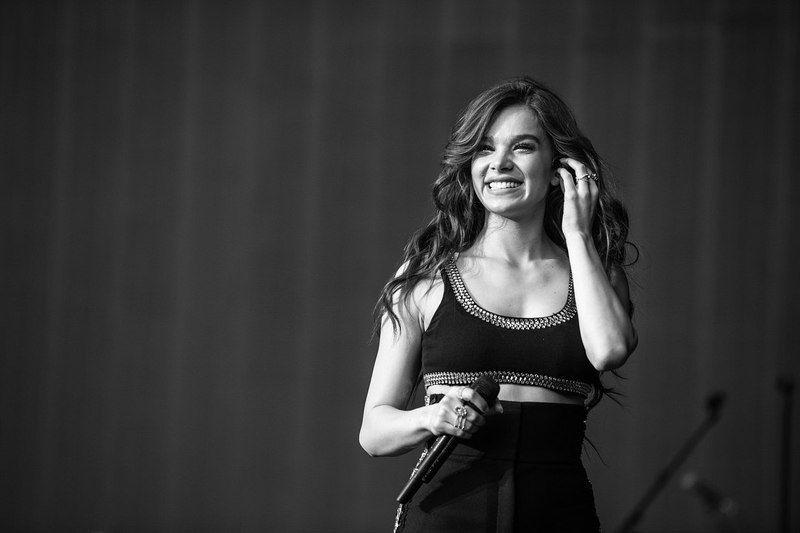 One of the biggest electronic dance music celebrations in Jakarta, SHVR Ground Festival 2019 is slated to run from 6 to 7 September at Indonesia Convention Exhibition (ICE) BSD City, Tangerang Selatan. The two-day festival will feature a diverse range of artists and DJs, including the live performance from American sweetheart Hailee Steinfield and emerging musician Jeremy Zucker.
The organiser, Hype Festival has announced the full line-up of performers, including KSHMR, Adventure Club, Nervo, Goldroom, Myon and a special DJ set from Dipha Barus. Hollywood actress and singer Hailee Steinfield will be highlighting the live performance on Sunday night. Steinfield's reputation in EDM soared after the single Starving, featuring international renowned DJ Zedd. Electronic/pop musician Jeremy Zucker earned renown in the United States after the hit song Comethru gained more than 101 million views on Youtube.
The full line-up will include popular names in EDM, such as Above & Beyond, Afrojack, Timmy Trumpet, Brennan Heart, Darius, Ørjan Nilsen, Cream x P Double, Satin Jackets, Cold Blue, Future Code, Ekali, Snakehips and 4B x GTA x Valentino Khan. Not to be missed, there are also Indonesian musicians and DJs, such as Attila Syah, Andre Dunant, Resti, Anton Wirjono x Hogi, Yasmin, Junkie Munkie, Weird Genius, LTN and Fun on A Weekend.
This year, SHVR Ground Festival will bring EDM music lovers to outer space through the theme "Galaxia Voyage". The spectacular EDM party will have three different indoor music arenas with a capacity of up to 12,000 spectators. The main stages are named Horizon of Elysium, Frozen Deep Sea and Future Hemisphere. The three stages are created to give unique galaxy-inspired experience while dancing to the electronic dance music. For those wanting a break and chill out a bit, Magger Land is the place to recharge your energy in between the performance.
CEO and founder of HYPE Festival, Christian Soeseno explained that SHVR Ground Festival has always come up with different concept to create unique annual EDM festival. This year, the organiser continues to gather up number of artists from across genres to produce dynamic sounds and beats.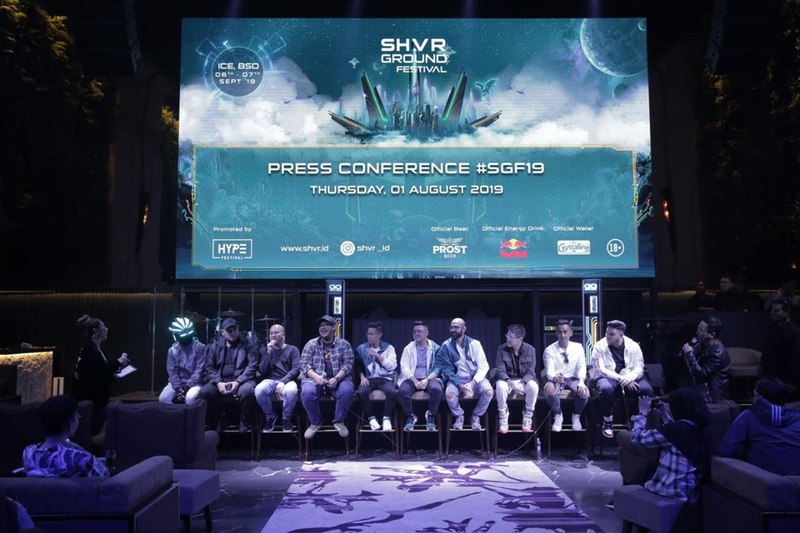 "We try to experiment with our concept to create different experiences, and now Galaxia Voyage combines technology, music and visualisation. A rising trend to electronic pop also leads us to invite Hailee Stainfield who will be performing for us, as well as Jeremy Zucker, who is popular among younger audiences," Soeseno detailed during a press conference. The organiser is also encouraging audience to drink responsibly and avoid using any kind of drugs. The ticket is available with price ranging from IDR 550,000 to IDR 2 million.
For more information about SHVR Ground Festival 2019, visit the website on www.shvr.id or follow SHVR on Instagram @SHVR_ID.