Artist, designer and musician extraordinaire, Harry Darsono, invited guests to a special celebration of his birthday in mid-March. Held at the Aerium gallery located at Jl. Lingkar Luar Barat Kav. 88 West Jakarta, guests were also shown the prestigious apartment units of Aerium, which is also located in the CBD of West Jakarta.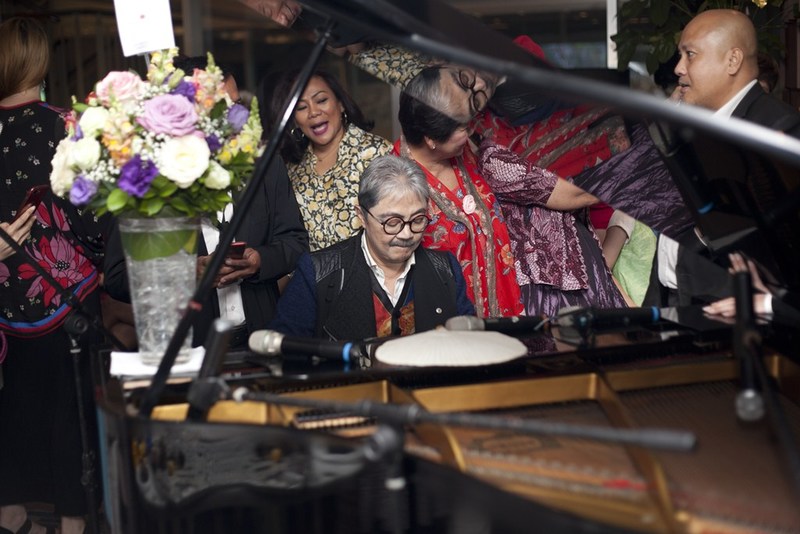 To much joy and merriment through music and dance, Harry Darsono celebrated his special day, titled "A Musical Evening" with a selection of around 130 guests including a few luminaries from the design world.
Aerium apartments in Taman Permata Buana, West Jakarta, is a joint venture project between Sinar Mas Land and two Japanese companies Itochu and Shimizu Corporation. The project, which was built on an area of 1.8 hectares was constructed PT Total Bangun Persada Tbk and is targeted for completion in 2020.
"We have two-bedroom apartments which start from 84 sq.m and three-bedroom units at 165 sqm as the largest. The concept is family living and in doing so we focus on both indoor and outdoor facilities such as a 2,000 sq.m Airy Garden area featuring a BBQ area, mini golf, jogging track, tree house, outdoor lounge, outdoor swimming pool, etc. Indoor facilities such as indoor swimming pool, semi indoor lounge, gym, retail areas and many more," said Peter Makimian, Sales and Promotion Department Head Aerium who also noted that the event was held to introduce Jakarta residents to West Jakarta.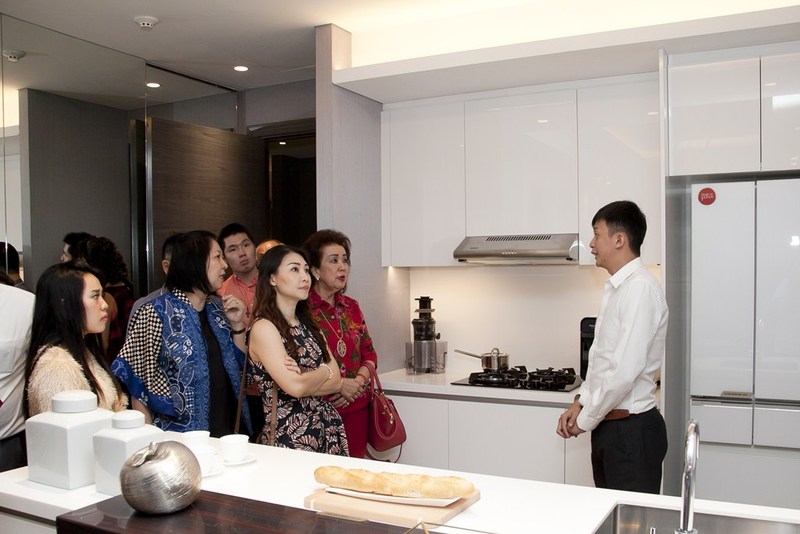 There will also be sky gardens every four floors and semi open corridors on each floor. About 75 per cent of the total area of ​​the area is for open spaces and outdoor facilities in order to carry the concept of integration with nature so that it can provide comfort to residents. Each apartment comes equipped with state-of-the-art facilities such as smart home automation system, video phone to ensure residents' comfort and security.
"I celebrated my birthday with my family in my villa in Bali," Harry Darsono said. "My family lives in the UK, France and Switzerland and they came to celebrate. I just got back to Jakarta yesterday. I wanted to hold this here because it's a nice space. I had visited before and I like that it is clean, safe and peaceful. I invited my friends to see Aerium because I want them to know that this place exists in West Jakarta. I am coming in from a different direction but my friends are all in South Jakarta and it's easy to access. You can enjoy music, high living standards, homey and cosy. I am grateful that everyone can find this place. I think residents here will enjoy life here," he noted.

For more information contact (021) 2952 7333 or visit
www.aerium-residences.com
Instagram: @aerium.id, Facebook: aeriumapartment