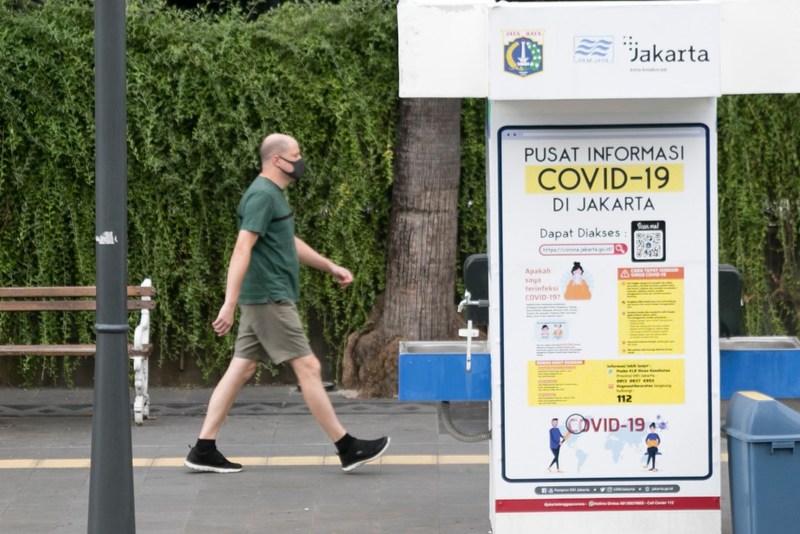 On 11 March, the Indonesian government revealed the first death of a foreign citizen in Indonesia due to Covid-19: a 53 years old female British citizen in Bali. The death of the British citizen is included in the first 25 cases of early Covid-19 outbreak within the archipelago.
It was the first fatality that impacted foreign citizens in Indonesia, but how about in the current death toll of Covid-19 in Indonesia? Are there any more foreigners exposed to the virus? And how does the government respond to this specific case?
With the current pandemic affecting more people in the country, the Minister of Foreign Affairs of the Republic of Indonesia, Retno Marsudi revealed, the number of foreign citizens exposed to Covid-19 in Indonesia has reached 566 people, per 29 April.
Among 566 cases, Minister Marsudi reported that 98 foreigners were tested positive, 306 are under surveillance (Orang Dalam Pengawasan), 144 have recovered and 15 died because of the virus.
As a response, The Ministry of Foreign Affairs has coordinated with the countries of origin of foreigners regarding information and services needed. According to her, 98 positive people have now undergone treatment. "The Ministry of Foreign Affairs communicates with representatives of the countries of origin of these citizens to provide updates," Marsudi said in a virtual press conference in Jakarta.
However, the minister didn't disclose the specific nationality of the foreigners who are exposed by the contagious virus in Indonesia regarding the privacy of the patients.
Meanwhile, a list of embassies in Jakarta has ordered related foreign citizens still staying in Indonesia to take precautions, and some of them have suggested practicing self-isolation.
Considering the standard quality of healthcare and the lack of rapid tests in Indonesia, some embassies asked their citizens in Indonesia to leave the country during the early outbreak to ensure the safety of the people. Country representatives, including the Australian and American embassy, requested their citizens to go back to the home country by putting attention on strict containment efforts. On the other hand, many foreigners in Indonesia have chosen to stay in the country to avoid the possibility of infection.
Meanwhile, The minister also reported that there are 41 Indonesian Covid-19 casualties in foreign countries. The Ministry of Foreign Affairs also keeps coordinating with Indonesian representatives abroad and local state authorities to ensure the safety of all Indonesian citizens abroad.
"Per 10 May, there were 734 Covid-19 cases reported that affected Indonesians in 30 countries," Marsudi said in the press release.
In total, most deaths of Indonesians are in the United States and Saudi Arabia. According to the latest report, a total of 321 Indonesians abroad are undergoing Covid-19 treatment, 372 have recovered from the virus. Indonesia also distributed the aid package to Indonesian citizens in foreign countries in the hopes of helping them survive the Covid-19 crisis.